The 'tagging' functionality of the PayPoint One EPoS is, like all truly powerful ideas, deceptively simple at first glance but can be the key to unlocking fantastically valuable insight that can help retailers grow their sales, footfall and profits.
---
Like all of the best ideas, PayPoint One's 'tagging' functionality is exceptionally simple. So simple, in fact, that it's easy to overlook – which is why we will be taking a closer look at it in this, the latest article in this hands-on series examining how local retailers can get more out their EPoS system.
With more and more retailers across the UK adopting PayPoint One – the latest figure stands at over 12,000 – it makes sense for these users to make sure they are getting the very best out of their investment.
PayPoint One is extremely rich in powerful functionality and when combined with the free PayPoint One app, available on both Android and iOS, the solution effectively puts 'your store in your pocket'. The market-leading all-in-one retail services platform gives retailers access to all of the data, insight and functionality they need to manage their store from wherever they are in the world.
Tagging
So what exactly is tagging? Well, as the name suggests, tagging allows retailers to quickly and easily add 'tags' to any product or group of products in their store. Granted, the benefits of that apparently basic functionality may not be immediately obvious, which is why we will be exploring some of the ways you can use tagging to deliver insight that you never knew you needed.
The power of tagging is incredible, as we will discover, but better still is the fact that how you use tagging in your store is limited only by your imagination and creativity. There are countless way to leverage the power of tagging to help you manage your store more efficiently and generate hugely valuable insights that will help you run a more profitable business.
To explore the world of tagging, let's take a look at a few examples of how it could be used.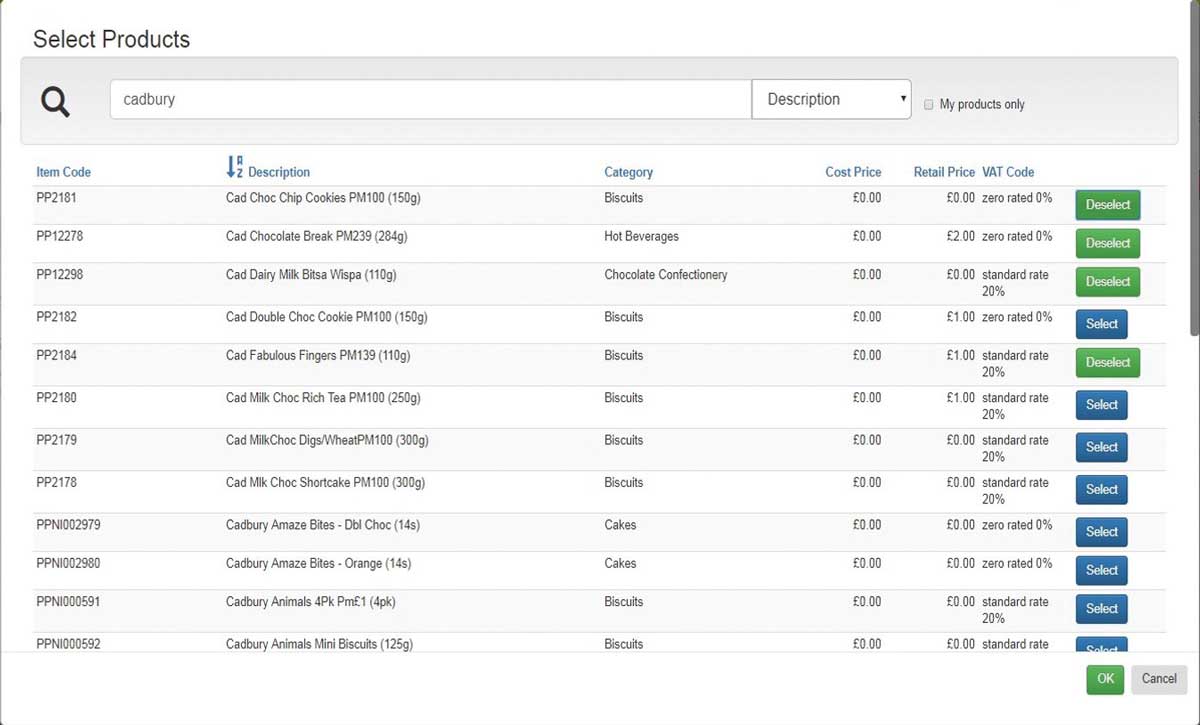 Tag a bay
There are many reasons why you might want to tag every product on a specific bay, but it takes just a few seconds to do so and insight you gain will help you make that fixture more profitable overnight.
One of the beauties of tagging is that it makes it very simple to run reports that would take literally hours to run using an Epos system with no tagging facility.
Tag a promotional bay
You could, for instance, tag all the products on a promotional aisle-end. Then, at the end of the week, or the end of the promotional period, you can quickly run a report which will offer an in-depth breakdown of the sales figures for each product on that bay. Not only will you see how each product performed, you'll also be able to see how well the entire fixture performed.
Over time this will help you make better decisions when it comes to which products to site, how many facings to give each product, where to site each product and will also highlight the products that aren't pulling their weight and should be delisted.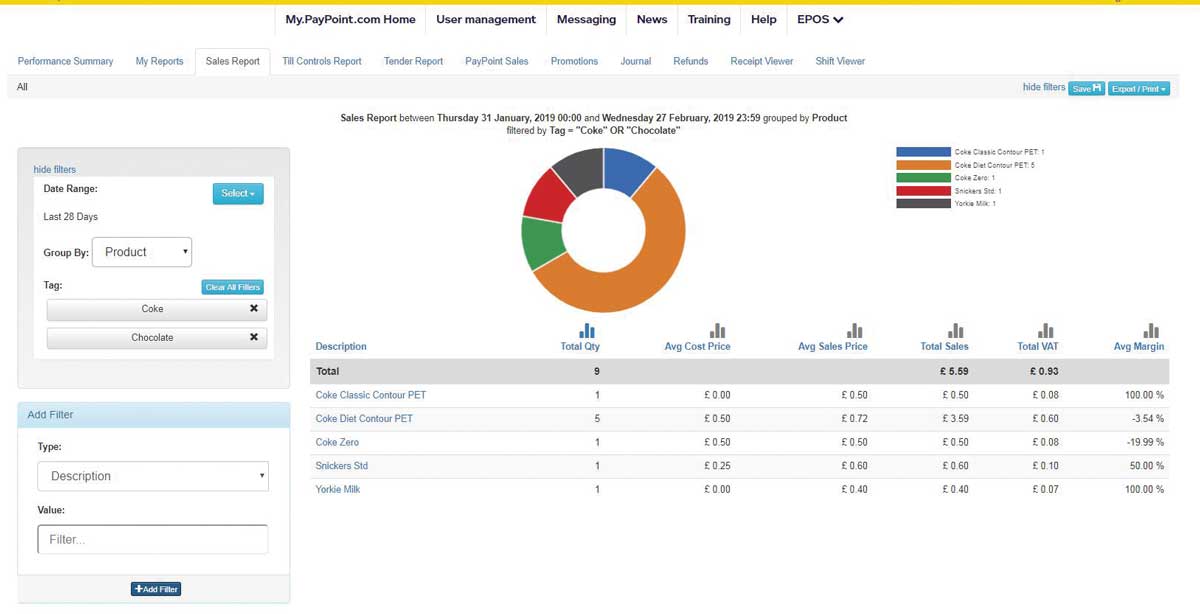 Tag any bay
Similarly, why not tag any bay you are interested in? Perhaps you have a free-from bay that you're not sure is working, or you have a new American candy bay and you want to know how well it's performing for you? Simply tag each product on the bay and from then on you'll be able to quickly run reports that tell you how well each product and the entire bay are selling.
Tag every bay
If you want to take the concept to its logical conclusion, you could always tag every bay in your store. That way you'll quickly see how every fixture is performing for you. The insight you gain will help make your range more efficient and could also suggest ideas for moving certain fixtures around the store to see if they perform better somewhere else.
Over a period of time tagging allows you to gain the sort of insight into your store that has never before been possible.
The reports generated can also be broken down in whichever way you like: by cash profit, by sales volume, by sales value, by rate of sale. You choose.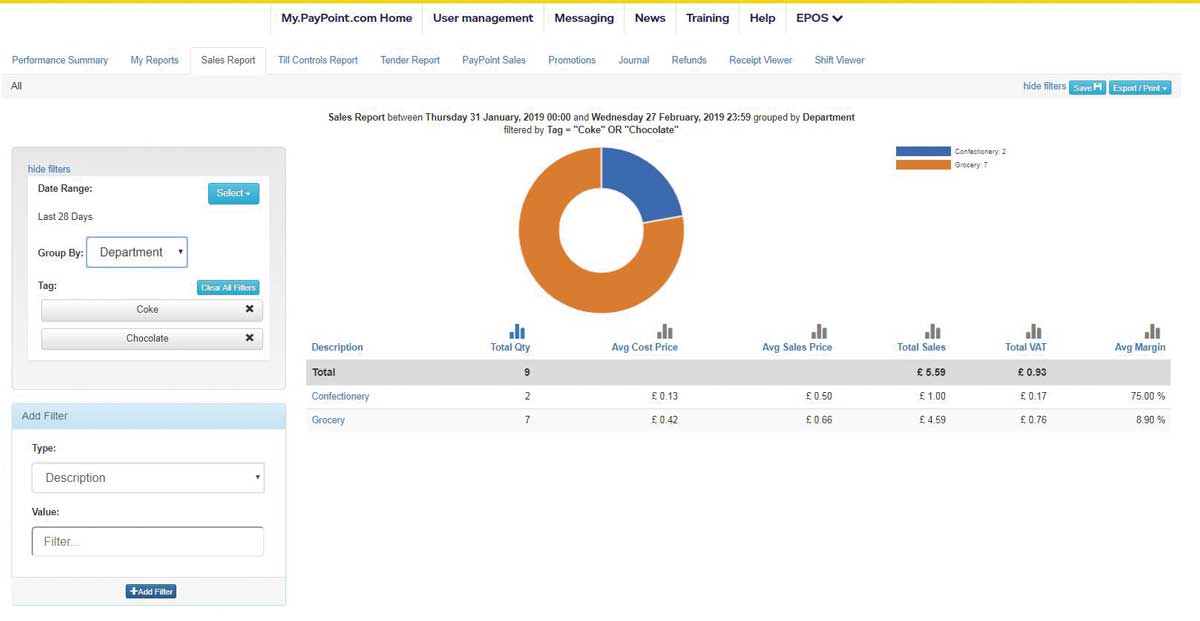 Go your own way
And the more you use the tagging functionality the more ideas you are likely to generate for how you can use it even more efficiently and effectively. You could run reports with multiple tags – 'red wine' and 'pizza' or 'sharing bag crisps' and 'take home soft drinks', for instance, to see how well your cross-category initiatives are working.
You could tag every promotional item each period with a specific tag that allows you to easily view how well your promotions are working for you, or you could add an 'NPD' tag to every new product you list each month to see which of them are flying and which of them are under-performing.
As you can see, the power of tagging is limited only by your imagination, creativity and experience as a retailer.
Tap into the app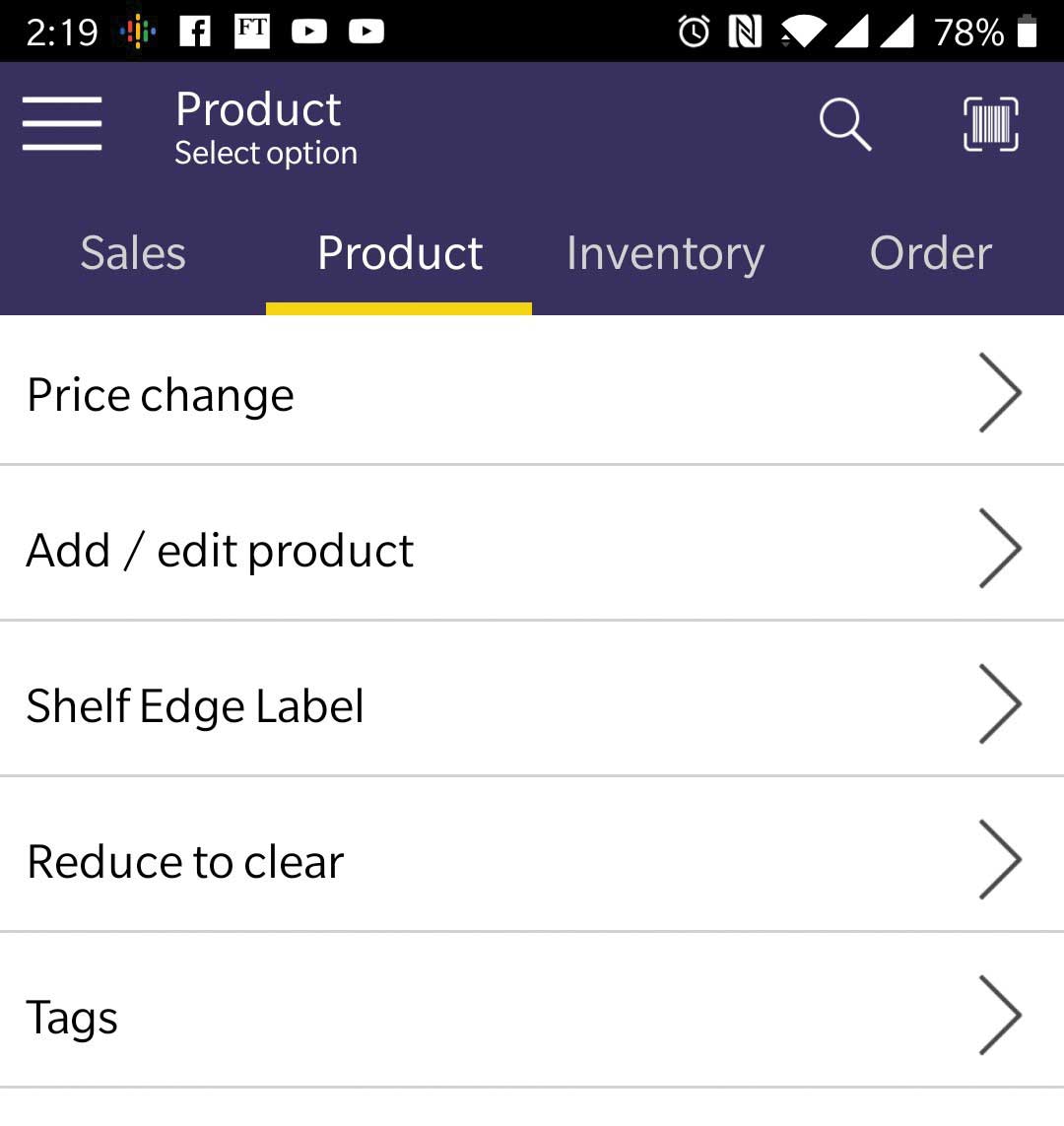 The PayPoint One app is free to all PayPoint One users and is now available on both Android and iOS platforms. The app allows users to access their store from anywhere in world and allows them to perform a wide range of activities from their smartphone, putting 'your store in your pocket'.
See sales in real time
Total sales
Daily sales over the week
Sales by tender type
Shop goods top sellers
PayPoint service top sellers
Promotion sales
Till controls
Change prices and promotions instantly
Barcode scan product recognition
Product set up: including min stock level, price & cost
Price change
Product edit
Shelf edge label print
Stock control from anywhere
Orders
Deliveries
Stock counts
Gap checks
Case study
To help illustrate how tagging can be used in a live store environment, we will be working with Costcutter Gateshead retailer Sajid Nazit over the next month to see how easy to implement tagging can be and take a closer look at the benefits.
"I've known about the tagging functionality since I first starting using PayPoint One but I never really realised the whole world of opportunity it opens up for me in terms of getting a really deep, powerful understand of my store in a way that I've never had before," said Sajid.
"I'm really looking forward to working with PayPoint to start using tagging in the store and I've already had a few ideas about how I could use it to answer some questions that I've long wanted to know the answer to but have never found a way of answering. It's an exciting prospect and I genuinely think it could help me transform my business."
If you are interested in finding out more about PayPoint One, call 01707 537 014.
---
This is the fourth in a series of six articles:
The incredible power of tagging