In a new six-month series of 'hands-on' articles in association with PayPoint, SLR will offer a comprehensive, easy-to-follow guide to making more profit by leveraging the power of your epos system more regularly and more efficiently.
---
PayPoint One: overview
Built from the ground up after extensive consultation from local retailers and launched in 2016, PayPoint One has gone on to become the fastest growing EPoS platform in the UK convenience sector with more than 11,000 retailers now using the solution.
Created around an intuitive tablet-based platform that will be instantly familiar to all smartphone and tablet users, PayPoint One is available with no upfront costs and comes complete with integrated bill payment, card and parcel services.
A free mobile app connects retailers to their store in real time, giving them the freedom to run their business from anywhere. The solution comes with a free payment card PIN pad and an industry-leading 4-hour swap guarantee. Entirely cloud-based, all PayPoint One software updates to add new features and functions are carried out automatically and free of charge.
New technology has begun to truly revolutionise the convenience retailing industry in the last five years and that revolution is only likely to gather pace over the coming half decade. New technologies promise to allow retailers to achieve all sorts of exciting ways of growing footfall, sales and profits –yet one of the most powerful pieces of technology available today is already found in most stores: the EPoS system.
EPoS systems have evolved enormously in the last 20 years from being viewed initially as expensive luxuries to being seen today as indispensable tools in running a modern store in today's complex convenience retailing environment.
While many stores operate to this day without any form of EPoS, that number is falling regularly as more and more retailers realise the benefits of having a system that can control and automate so many of the myriad tasks that must be carried out routinely every day if profits are to be maximised.
Indisputably, however, a significant number of those retailers who do have EPoS systems make regular use of only a very small proportion of their system's functionality and capabilities. There are many valid and understandable reasons why this is the case but in today's ultra-competitive environment it pays to make use of every weapon in the armoury to build a stronger, more robust and more profitable business.
That's why we have partnered with PayPoint to build a six-month series of articles offering practical, hands-on advice for retailers on how to make more of their EPoS system.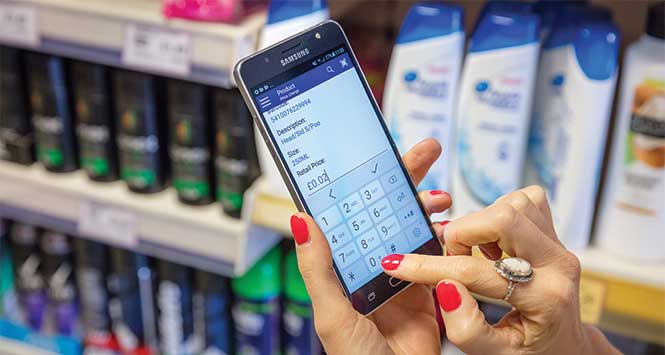 Launched in 2016, PayPoint One is now the fastest growing EPoS platform in the UK convenience sector with more than 11,000 retailers now using it to help them save time, get valuable business insights and grow profitability.
Lewis Alcraft, Commercial Director for PayPoint, commented: "We're delighted to have reached this significant 11,000 users milestone so quickly and that our retail partners continue to show a big appetite for adopting cutting-edge technology in their store."
According to research by PayPoint and JWT (a division of Retail Connect), 46% of independent and symbol retailers view multiples as their biggest competition with 36% responding that having enhanced technology and a better understanding of their customers is their biggest opportunity for future growth.
Using a modern EPoS system and making use of all of its capabilities is a great step towards achieving that goal of future growth and we intend to help you do just that over the next six months.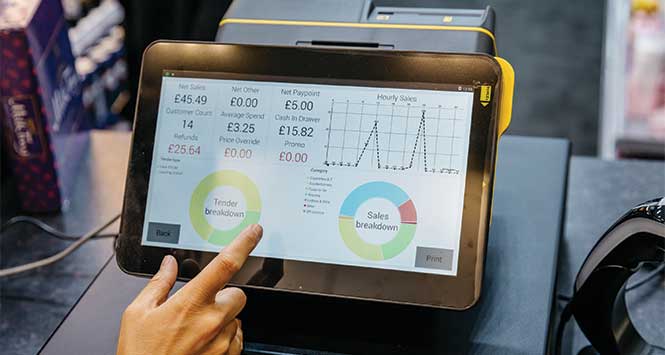 We will demonstrate how you can make simple changes that benefit your business instantly and we will also tackle some more sophisticated challenges that will help you reduce costs, minimise administration, increase sales and, of course, improve your profits.
PayPoint Group Marketing Director Steve O'Neill commented: "Our goal is to help our retail partners reduce costs, save time and increase profits. Implementing a cutting-edge EPoS solution like PayPoint One can deliver instant benefits for retailers that they will see in the till and on their bottom line immediately and all with no upfront outlay.
"Over the course of this series of articles we will tackle a whole range of topics where PayPoint One can help deliver invaluable business insights that will help retailers make better informed decisions in key areas like ranging, pricing, stock management and promotions management.
"We will also be working with some of the 11,000 retailers who use PayPoint One to find out how they have used the system to reduce costs, save time and increase profits."
PayPoint One: the options
PayPoint One is available in three different packages catering for all users from the novice trying EPoS for the first time to the experienced user looking for one of the most sophisticated solutions on the market.
Pro package – £30 per week
The Pro package allows users to take their business to the next level with PayPoint's most comprehensive package. A high quality, feature-rich EPoS including bill payments and integrated contactless card payments as well as symbol supplier links to Nisa and Booker, with more in the pipeline. Real time business management, anywhere, with cloud back office access on any device to help you stay in control.
Key benefits:
Manage your newspapers and magazines with PaperRound integration.
Flexible product pricing – maintain pricing, promotions and price marking across a range or category using the app.
Advanced reporting and analytics – your data your way, with a unique approach to reporting simply tag, group and filter sales to provide you with the most relevant data.
Real time stock / Inventory management – reduce admin to track sales, orders and deliveries on the app allowing you to see and act on your stock holding in real time.
Supplier integrations – set up and connect to multiple suppliers to receive price files and promotions unique to each wholesaler, simplify your ordering with one click submission and goods in.
Base package – £10 per week
Available exclusively to all existing retailers upgrading from the original PayPoint yellow terminal, this entry level package is the easiest way to trial PayPoint One. It makes the perfect cash register replacement and allows retailers to gain many of the benefits of the fastest growing EPoS system in the UK, including use of the app to track real-time sales.
Core package – £15 per week for retailers upgrading an existing site, £20 per week for new customers
The Core package is the most popular option for PayPoint One customers and provides a cost-effective EPoS solution suitable for every convenience store. The package includes everything you need to run your business more efficiently and more profitably. The package includes news management functionality, a free mobile app, flexible product pricing and much more.
Key benefits:
Manage your newspapers and magazines with PaperRound integration.
Simple EPoS – scan products and take integrated card payments to provide a fast and efficient service at your counter.
Easy setup – access to an online product file of over 100,000 SKUs, simply price your products as you scan, set up promotions with a step by step wizard and print shelf edge labels direct from your terminal in store or from the app.
Real time reporting – see sales and profit as they happen with the PayPoint One mobile app and website dashboards.
Fully integrated services – bill payments and card services on board. One basket, one payment.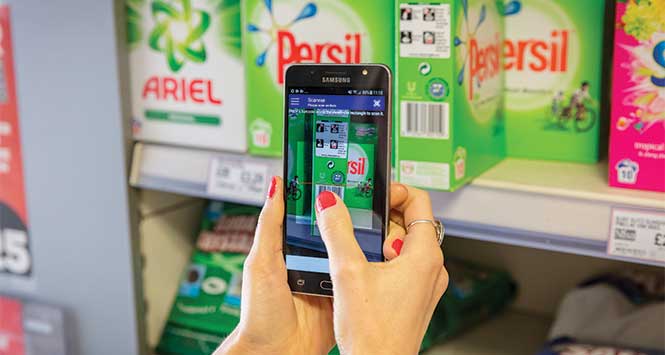 Steering group
As part of this project we will be creating a dedicated PayPoint One Steering Group who will offer their in-store experiences of how they have used PayPoint One to increase business insight, reduce costs, drive efficiencies, automate regular tasks and, ultimately, make more profit.
The Steering Group's aim will be to identify and share best practice that will benefit all PayPoint One users, as well as offering helpful advice and tips for users of other Epos systems.
If you are a PayPoint One user and would be interested in joining and contributing to the group, please get in touch by emailing Antony at abegley@55north.com or by calling 0141 222 5380.
---
This is the first in a series of six articles:
Maximise your profits with EPoS: what's stopping you?