First Minister Nicola Sturgeon recently opened new Capri-Sun production lines at CCEP's East Kilbride site – and the first to see them in action that day were three SLR Rewards winners.
by Antony Begley
---
There are many great benefits to winning an SLR Reward as retailers Walter Bryson, Dan Brown and Abdul Majid discovered recently when they were invited to visit the Coca-Cola European Partners (CCEP) site in East Kilbride on the day First Minister Nicola Sturgeon officially unveiled a £23m investment in the facility by the soft drinks giant.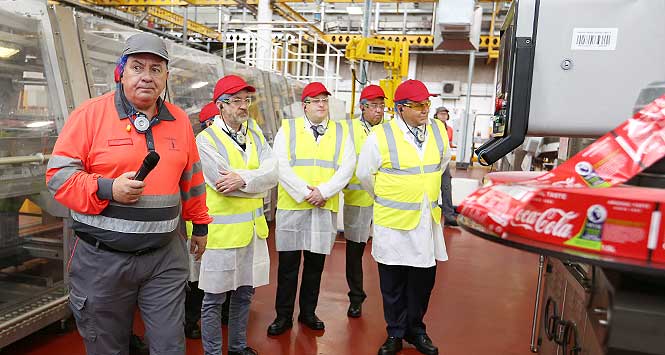 The site now boasts two new state-of-the-art production lines for the Capri-Sun brand which represent a significant commitment to the area by CCEP. In addition to the new Capri-Sun lines, other investments include a £2.3m water treatment plant, saving nine million litres per year.
Welcoming Sturgeon to the site, CCEP Vice President & General Manager Leendert Den Hollander said: "We are proud to be a truly local business and the investment at East Kilbride marks a landmark year in its 55-year operational history and is a great example of the legacy that our local sites can provide our communities as well as supporting the manufacturing and distribution network in Scotland more broadly."
The investment will create 18 roles and additional investment to upskill the 170-strong workforce. It takes total investment in the site to £42m since 2010.
The first people to see the new production lines in action (after the First Minister!) were Scottish Local Retailer of the Year Walter Bryson, Scottish Young Local Retailer of the Year Dan Brown and Outstanding Industry Achievement award winner Abdul Majid.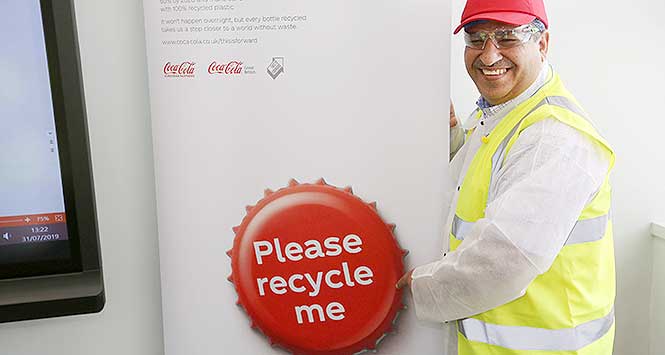 The trio were given a full tour of the site and were hosted by Julian Hunt, CCEP's GB Vice President for Public Affairs, Communications & Sustainability, and Gordon McSkimming, the company's Sustainable Packaging Manager.
Walter told SLR: "It was fascinating to see the inside of the factory and it's a very, very slick and impressive operation. The two new Capri-Sun lines are really impressive. It's also great news that CCEP are investing so heavily in Scotland and I was delighted to be invited along to be among the first to see the results of the investment."