There is increasing evidence that more and more shoppers are choosing different nicotine products to suit different situations and need states, a trend with big implications for retailers.
---
A perfect storm of coronavirus, the menthol ban in May and the continued decline of the cigarette category has led to significant changes in the ways shoppers choose to consume nicotine, a major shift that has serious implications for local retailers in Scotland.
Duncan Cunningham, UK Corporate Affairs Director at Imperial Tobacco & blu, comments: "As adult smokers increasingly shift their purchasing habits between segments, they are expanding the range of nicotine products they buy to cater for different occasions. This has led to a rise in the number of dual users buying both factory made cigarettes (FMC) and roll your own (RYO) products, as well as moving into vaping and new, emerging segments such as nicotine pouches.
"It's really too early to say what impact the menthol ban has had on sales. Now the menthol ban is in effect, it will take time for shoppers to settle on the nicotine products most suited them. In the meantime, it's likely they'll be looking to trial products from different segments so it's important to stock a broad range of products across all the segments to ensure they have ample choice available."
Green Filter innovation
One of the more creative solutions to the challenges posed by the menthol ban has been Imperial Tobacco's Green Filter range which has been helping retailers maintain menthol customers and grow their sales.
Launched across five of Imperial's leading brands, the Green Filter range includes the same tobacco blend but also features a white-tipped firm filter that retains its shape and structure until the end of the smoke and delivers a smoother, more consistent smoking experience. The new lines also featurethe addition of special Reduced Smoke Smell paper which is designed to reduce the linger of smoke smell on clothes or fingers.
The Green Filter variants were launched across JPS Players, Carlton, Windsor Blue, Richmond and Lambert & Butler ranges.
Portfolio approach
As consumers move towards more of a 'nicotine portfolio' approach, one thing that Cunningham sees as remaining consistent is the demand for value. "Shopper purchasing decisions remain heavily influenced by this constant drive for value," he says. "We expect the menthol ban to accelerate this trend further, with smokers seeking out different nicotine solutions that suit their lifestyle."
Another possible consequence of coronavirus is an increased interest in health and wellness among shoppers. Switching out of tobacco products into tobacco-free nicotine products is one of the most obvious ways that shoppers can make a positive impact on their health.
John Patterson, Juul Labs UK Sales Director, comments: "Smoking related diseases are responsible for almost 96,000 deaths in the UK annually [ONS, 2020] and smokers should first and foremost try and give up combustible cigarettes entirely – those who have not successfully quit should completely switch to potentially less harmful alternative nicotine products."
Category Tips
Imperial Tobacco and blu offer retailers the following practical tips for their vaping and nicotine category:
One size doesn't fit all: every store and its customer base is completely unique so there's no one-size-fits-all approach to follow. It's important to consider various factors when deciding your range to ensure it meets the needs of your specific customers. This includes everything from the gantry and countertop space available to what products are proving popular with customers (based on EPOS data where possible), alongside the latest market trends.
Broad range: stock as broad a range as space allows and then fine tune according to customer feedback and sales. Retailers who can remain agile will be in the best position to cater for their customers and grow their nicotine sales as a result.
Open and closed: stock at least one open and one closed system from a big brand. Pod-mod systems should be a focus as they have become increasingly popular thanks to their ease of use and flexibility.
Liquid support: the range of devices on offer should always be supported with a strong portfolio of e-liquids, especially fruit and menthol flavours, in a variety of nicotine strengths, including nicsalts, to cater for all tastes. The best-selling flavour in Scotland is menthol so this as a must-stock for all retailers.
Engage with customers: proactively engage with shoppers at the till point to help to provide excellent customer service and to advise customers on the different products and any supporting promotions available.
There are still almost seven million smokers in the UK, a huge market for retailers to target with a less harmful solution.
"We welcome the continued decline of UK smoking rates," says Patterson. Juul Labs and the vaping category exist to help end the era of combustible cigarettes. Vaping products can play a pivotal role in achieving it."
With market primed for the next stage of its evolution, stocking a full range of products from the different nicotine segments is of key importance for retailers. However, it's probably even more crucial that retailers and their staff really understand the products they are selling so they can offer informed advice to their customers and help them find the right product for their needs.
While it's still a little early to get a handle on the impact of the recent menthol ban, it seems reasonably clear that the predicted huge spike in demand for vaping products hasn't quite materialised. The early indications suggest that many smokers simply shifted into plain versions of the tobacco brand they already smoked.
Pod mod growth
That trend may evolve and change over time but one trend that has remained constant in convenience retailing in the last couple of years is the rise of the 'pod mod' device. Cunningham comments: "Overall, vaping is on the rise. This is driven by a range of factors, from the availability of easier to use products such as myblu's pod-mod device to increasing numbers of consumers who are looking to switch to better alternatives like vaping."
As the vape market continues to grow, pod-mod systems have become increasingly popular thanks to their ease of use and flexibility. Quick to charge and hassle-free to use, the various 'click and go' systems on the market make it simple and clean for consumers.
JTI capitalised on this growth in pod mods in May by expanding its Logic Compact Intense range with new menthol flavours: Berry Mint and Polar Menthol.
Nick Geens, Head of Reduced Risk Products at JTI UK, comments: "With both existing adult vapers and smokers looking for more choice when it comes to menthol flavours, we're pleased to be extending our Logic Compact Intense range to help with this demand. Retailers should look to offer a wide range of post-ban menthol alternatives to cater for their customers' needs – and vaping is just one part of this."
Available in 18mg formats, the new flavours pods have an RSP of £5.99.
Get minted with Vype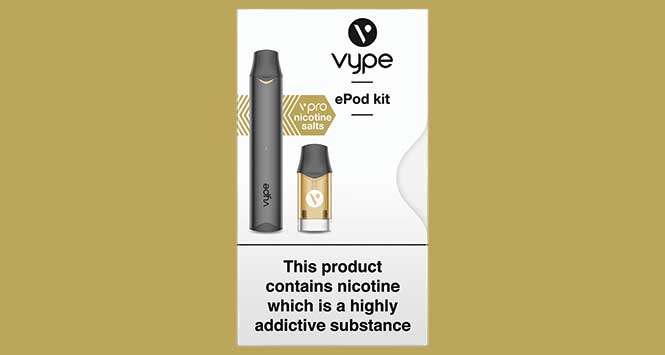 BAT UK vaping brand Vype now offers a wide range of mint flavour ePods to help retailers target menthol and capsule smokers after the introduction of the menthol tobacco ban in May.
The latest flavours include Peppermint Tobacco, Just Mint and Creamy Mint, which have an RSP of £29.95 for Vype ePod Cartridges and £35.94 for Vype ePen 3 Pods.
BAT UK has also brought to market limited edition starter kits for Vype ePen 3 and Vype ePod for smokers who want to use the menthol ban as an opportunity to switch.
Fredrik Svensson, BAT UK & Ireland General Manager, said: "The ban on menthol cigarettes has left many adult smokers without their preferred product. That's why it's crucial that we are able to accommodate those looking for alternatives, particularly consumers who see the ban as an opportunity to make the switch to vaping.
"Our expanded portfolio means we can offer UK nicotine users a variety of alternatives developed and tested to suit their tastes and preferences, and we want menthol smokers to know that our award-winning alternatives are out there now. This evolution offers a significant sales opportunity for retailers who are prepared and react ahead of the ban. BAT UK hopes all these new innovations will continue to help our retailers to thrive."
While pod mods are in growth, it is still recommended that retailers stock at least one 'open' system (devises that require users to refill them with e-liquids) and one 'closed system' (pod mods and their variants), all from big brands that shoppers know and trust.
A broad range of e-liquids and pods in a variety of flavours and strengths is also a necessity to ensure repeat purchases.
With the basics in place, Cunningham reckons retailers could do a lot worse than emulating the merchandising tricks of their specialist vapeshop cousins. He explains: "Many specialist vape stores have invested significantly in their store interiors to ensure they offer maximum consumer appeal. While they stock an extensive range of products, they are often carefully displayed to promote a minimalist look, featuring sleek arrangements of products to draw consumers in from the high street and drive footfall into the stores. Therefore, any independent retailers looking to compete and truly position themselves as a destination store for vapers should consider investing in their displays and range to offer a similar shopping experience for their customers."
Many of the leading vaping companies offer a range of merchandising solutions to help achieve this look and it's worth talking to reps to find out what's available.
Nicotine Pouches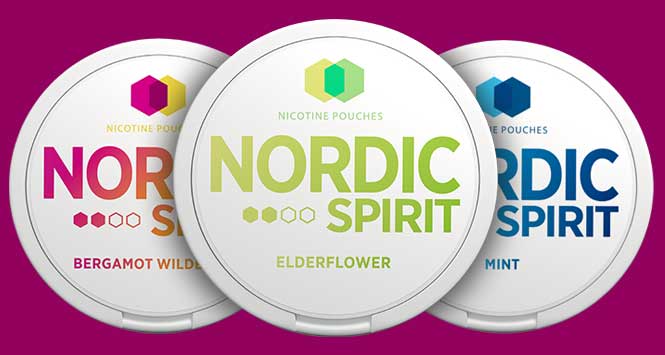 One of the potentially most interesting new nicotine delivery products for both customers and retailers are nicotine pouches. Smoke and tobacco-free, the products are unique in that, unlike vaping products, they can be used by customers any time and anywhere.
The UK's leading nicotine pouch brand is JTI's Nordic Spirit which was launched into the convenience channel last year.
In that time the brand has taken over 90% market share [IRI, May 2020] and continues to develop the nascent category with a recent brand refresh, a new flavour and the launch of price marked packs (PMPs).
Already available in Mint and Bergamot Wildberry, Nordic Spirit has extended its range with an Elderflower variant in 6mg and 9mg strengths, offering more choice to existing adult smokers and vapers.
The addition of PMPs is geared to make purchasing decisions easer for shoppers, and to help drive sales.
As well as the new flavour, key changes to the design include enlarging the brand name, in particular 'Nordic', to emphasise the product's deep connection to its Swedish heritage. Additionally, the varying strengths are now represented with four hexagons in line with other products in the category for consistency and ease for the customer.
The white grain background has been removed, for clearer branding and a fresh new look. Whilst the colouring for the Mint flavour remains blue, the Bergamot Wildberry has had a colour change from green and blue to pink and yellow.
Stephane Berset, JTI UK Head of Marketing, comments: "Since its launch in 2019, we have seen Nordic Spirit go from strength to strength as more adult smokers and vapers look for alternative nicotine products. This rapidly evolving category, already worth over £380k a month [IRI, May 2020], presents retailers with a huge profit opportunity, and we would urge retailers nationwide to incorporate Nordic Spirit into their offering as the category continues to flourish."
All three lines carry RSPs of £6.50 for a tub of 20 pouches.
In the vaping and nicotine categories, one of the simplest and most effective things retailers can do simple things to drive sales is to simply enquire they promote vaping and nicotine products or offers in and around their stores, for example using PoS and countertop units to drive visibility.
ZYN adds flavours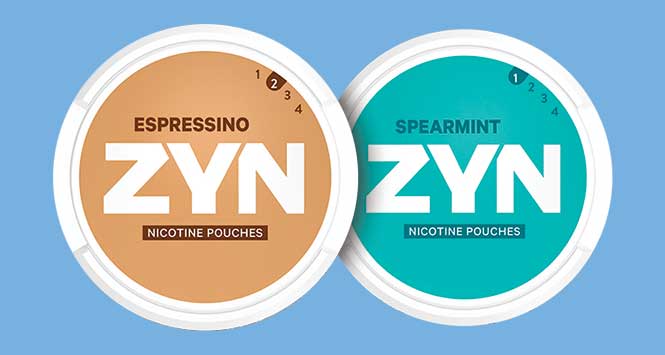 Smoke and tobacco-free nicotine punch brand ZYN has added two new flavours to its portfolio in two strengths.
Discreet and convenient, the pouches are easy to use anytime and anywhere.
The two newest additions are Espressino and Spearmint.
As the name suggests, Espressino delivers a taste of freshly roasted coffee in combination with chocolate, nougat and vanilla.
Spearmint has a mellow and spicy character with distinct notes of spearmint. Its pouches contain only 1.5 mg nicotine, making it the lowest strength option available.
Training
"Probably the most important thing of all is education," says Cunningham. "If retailers and their staff know the products well so they can talk comfortably to adult smokers about them in answering any questions they may have, this will pay off massively in terms of sales and repeat visits."
There are various ways to train staff. First and foremost, it's essential they know what products are stocked in store and where they are positioned on the gantry, so they easily find them. This is especially key for best-selling lines so they can always keep an eye on stock levels to avoid running out.
"One particularly effective way of training staff on vaping products and nicotine products is through running product demonstrations using samples of the devices and products being sold in store," concludes Cunningham. "Allowing staff to handle the products themselves and get to know the different components using demonstration models, or sample liquids and products, will really help them understand more about how they work, so they can pass this information onto customers."
Of course, similar demonstrations can also be a great way to educate customers before they buy so they leave the store fully informed on how to use a product.
Encouraging staff to read up on the latest category developments and news in features such as this in the trade press is a really great way to increase their understanding of the key trends and new products.
JUUL launches Rich Tobacco flavour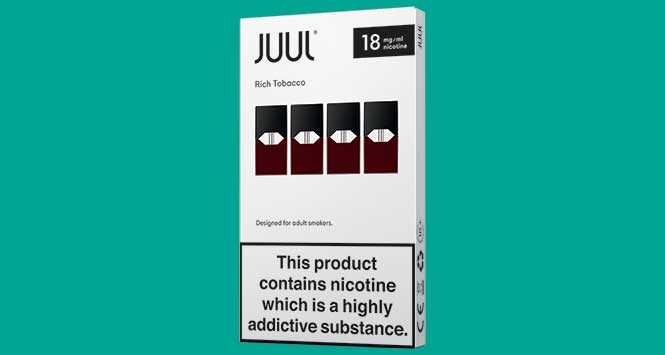 Juul Labs is adding a new tobacco flavour to its JUULpods range this month to offer adult UK smokers a wider range of alternatives to combustible cigarettes.
Rich Tobacco JUULpods, which replicate the taste profile of Virginia tobacco, will be available in 18mg/ml nicotine strength. JUUL is the UK's best-selling vape brand [IRI, May 2020] and Rich Tobacco is the latest addition to its UK portfolio of flavours which includes Glacier Mint, Menthol, Mango Nectar, Golden Tobacco and Alpine Berry.
John Patterson, Juul Labs UK Sales Director, said: "Juul Labs' focus is to provide adult smokers with an alternative to combustible cigarettes, and combating underage use of our products."
In the UK, Virginia tobacco blends account for over 90% of factory-made cigarettes sold [IRI, May 2020]. Although annual UK smoking prevalence rates continue to decline, dropping from 14.7% to 14.1% of the adult population, Patterson noted there are still 6.9 million smokers nationally [ONS, 2020] and said the introduction of further alternatives may offer adult smokers more options to transition away from combustible cigarettes.
Patterson continued: "We welcome the continued decline of UK smoking rates. Juul Labs and the vaping category exist to help end the era of combustible cigarettes. As smoking remains the leading cause of preventable death around the world [WHO, May 2020] and responsible for one death every six minutes in the UK [ONS 2020] this goal is critical, and vaping products can play a pivotal role in achieving it."
Rich Tobacco will complement both Golden Tobacco flavour JUULpods, the UK's number one selling tobacco closed pod refill by value [IRI, Mar 2020], and Menthol flavour JUULpods, which launched in May, and is the best- selling closed pod refill pack in many key accounts [IRI, May 2020].
The new flavour will be the first launched in newly updated JUULpods branding, featuring redesigned packaging and graphics, which will be rolled out across the JUULpods range over the coming months.
Rich Tobacco JUULpods are available across all retail channels and the juul.co.uk website with a 4-pack on sale at a RSP of £10.99.