Sourcing Scottish, regional and local products is an excellent way of setting your store apart from the competition, supporting the local economy and improving your sustainability credentials.
by Antony Begley
---
In today's increasingly socially aware culture, it seems clear that an increasing number of consumers are looking for more than mass-produced brands that have crossed half the planet to end up on your store's shelves. The reasons behind this are many and varied but include concerns around quality, sustainability, social responsibility and authenticity.
This trend dovetails neatly with the drive among many retailers to distinguish themselves from the competition, or to put it another way, to become destination stores. Why should a customer pass another store to visit yours instead?
One simple way of achieving this is by stocking a range of locally produced products and by shouting about them both in-store and on social media. As many retailers have known for a long time, customers are often willing to pay a premium for products such as meat from the local butchers or bakery products made in the local area.
If that model works, it makes sense to make more of locally sourced lines in-store. There is of course a whole world of small producers sitting well under the radar who never make it onto the shelves of a wholesaler – but all of them are looking for new listings, and all of them could potentially help your store grow its footfall, sales and profits.
Naturally, the best place to find these under the radar businesses is in your local area, but there are a number of small producer focused events where retailers can seek out new and interesting products that might add a little something special to their stores. One such event is Scotland's Speciality Food Show which took place at the SEC in Glasgow last month.
The event attracted over 170 small producers as well as a very significant number of buyers. The mix and range of food and drink available was striking, with strong representation from many regions of Scotland including Argyll, Fife, Orkney and Shetland.
A wander around the show highlighted a few things that may be worthy of interest for local retailers. Firstly, the passion on display is phenomenal. For many of the 170 or so producers, their products are their life's work. Many are hand-crafted and pretty much everything I sampled was of fantastic quality.
Secondly, every product has a story to tell. One great example is Grace Chocolates, which has an inspiring backstory about how the company employs women who have just left prison in Stirling to help them rehabilitate themselves (with remarkable success) as well as making outstanding chocolates.
Thirdly, virtually every company I spoke to had at least one eye on sustainability issues, and frequently both eyes, going to great lengths to minimise their carbon footprint in myriad different ways.
Then there's the not insignificant fact that simply by buying local you are by default minimising food miles while also supporting the local economy.
Yes, some of these companies may struggle with volumes and working with some of them may involve a bit more work than simply making an order on your symbol group's website, but with so many shoppers seeking products with character, products with a story to tell and products of outstanding quality, this is a small price to pay.
To help give you a flavour of what's out there at the moment, we have chosen a few interesting products from the show…
Letty's Fruit Vinegars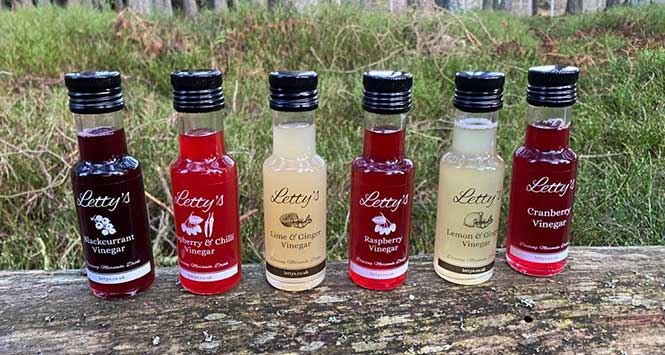 Aberdeenshire
Letty Williamson made raspberry vinegar to sell in the family farm shop in Aberdeenshire from the late 1970s until the late 1990s. Her son Grant and his wife Dot revived the old family recipe in the early 2000s. A lot of hard work concocting, testing and tasting led to a selection of unique, artisan Pure Fruit Vinegars. These versatile vinegars can be used as a dressing, marinade or drink. The latest addition to the collection is Raspberry and Chilli vinegar which is proving extremely popular.
E: pete@lettys.co.uk
W: lettys.co.uk
---
Growers Garden Farmers Collective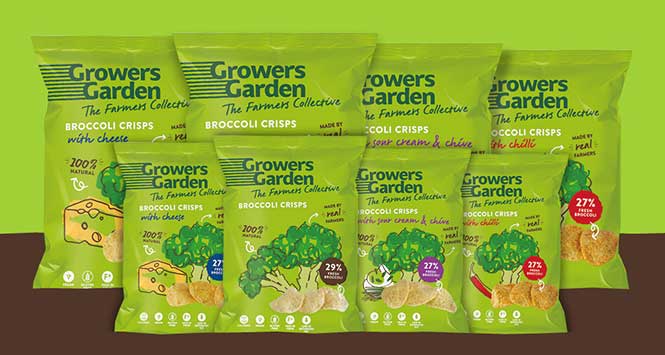 Across the east of Scotland
Growers Garden is a group of 16 Scottish farmers who, in a bid to diversify, reduce food waste and promote sustainable farming make use of 'wonky' or discarded fresh broccoli to produce healthy, tasty snacks. They offer four varieties: naked; sour cream & chive; cheese; and chilli. All flavours are gluten free, dairy free and vegan, including the cheese!
E: nicole.spittle@growers-garden.com
W: growers-garden.com
---
Bplasticfree
Anstruther
It may not be a food or drink product, but Waxyz from Bplasticfree is worth a look as it is a unique, reusable, vegan-friendly food wrap made in Scotland. The wraps are fresh, bright, contemporary and modern, and could help retailers maximise awareness of their sustainability principles. Retailers can also enhance their consumer experience by creating their own-branded Waxyz.
E: catriona@bplasticfree.com
W: bplasticfree.com
---
Rumbarra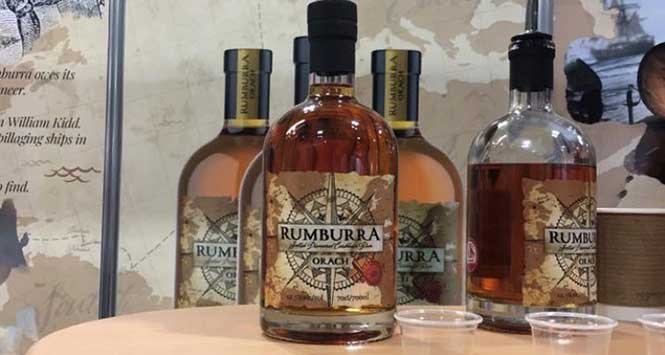 Lochgelly, Fife
Rumbarra Orach is a 'Scottish Discovered Caribbean Rum' that takes genuine rum from Barbados and gives it a Scottish twist, small batched and hand crafted in Scotland. Smooth, sweet and delicious, it has more than a whiff of the pirate about it and would certainly add a new dimension to a spirit's fixture.
E: garry@rumburra.com
W: rumbarra.com
---
Love Tonic
Highlands
Love Tonic is a fresh tasting, quinine-free, sparkling mixer using carefully selected ingredients combine to enhance any spirit, rather than masking the taste. It can be mixed with gin, vodka, tequila and even whisky and rum to experience a whole new taste. Or enjoy it as a soft drink.
E: ruairidhross@lovetonic.com
W: lovetonic.com
---
Cushiedoos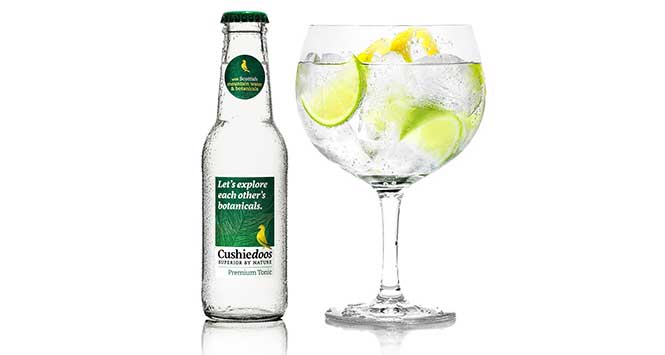 Edinburgh
Cushiedoos is a natural Scottish tonic water made with a blend of botanicals, Scottish mountain water and no quinine. The four botanicals include heather, silver birch, yellow gentian and wormwood. The product is less sharp than other tonics and low in sugar.
E: andrew@cushiedoos.com
W: cushiedoos.com
---
Grace Chocolates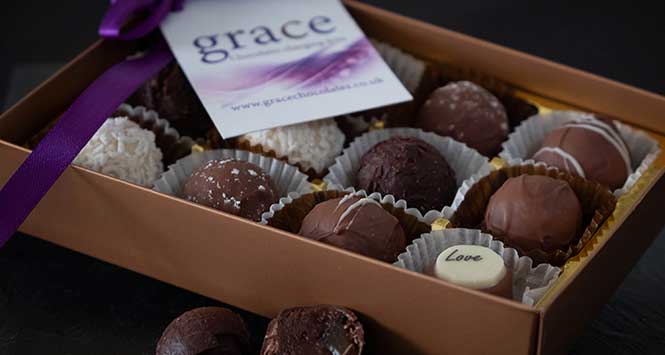 Stirling
These outstanding chocolate truffles are handmade in Stirling by ladies who have touched the Scottish criminal justice system and are choosing to make positive changes in their lives. Delicious to taste, made in Scotland and with a social purpose – what's not to love!
E: gracechocolatesuk@gmail.com
W: gracechocolates.co.uk
---
Ice & Fire Distillery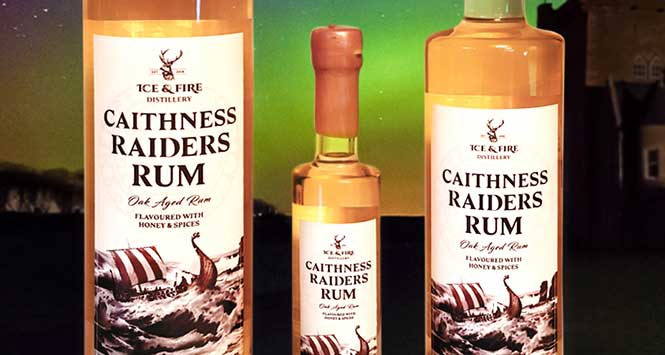 Caithness
Ice and Fire Distillery produces small batch artisan gin and rum. Crofters Tears gin is a true Highland Representation with purple heather flowers in the gin and embossed on the bottles. Caithness Highland Gin made from salmonberries and rhubarb is a delightfully smooth spirit and Caithness Raiders Rum is made from yellow gorse flowers and local honey to give a delicious golden rum.
E: rookums@aol.com
W: iceandfiredistillery.com
---
Orkney Craft Vinegar
Orkney
Orkney Craft Vinegar is made from either a wine (honey, rhubarb or seaweed) or a beer (malt), then fermented on again into vinegar. The barley used for its malt vinegar is bere barley, an ancient grain unique to Orkney. A "hyperlocal and sustainable brewery", it produces handcrafted, raw, unfiltered, living vinegar in a range of unusual flavours. Highland Park Malt Vinegar, anyone?
E: tom@orkneycraftvinegar.com
W: orkneycraftvinegar.com
---
Badachro Gin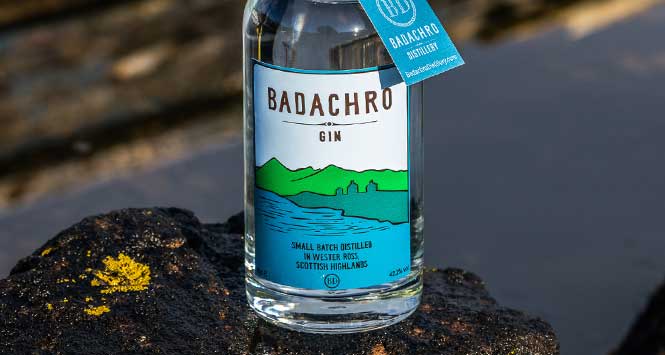 Badachro, West Highlands
Badachro Gin is distilled from botanicals surrounding the Highland distillery wilderness. The company says "this gin truly demonstrates how attention to detail, genuine small batch artisan production and authentic provenance benefit the final product".
E: gordon@badachrodistillery.com
W: badachrodistillery.com
---
Scotch & Co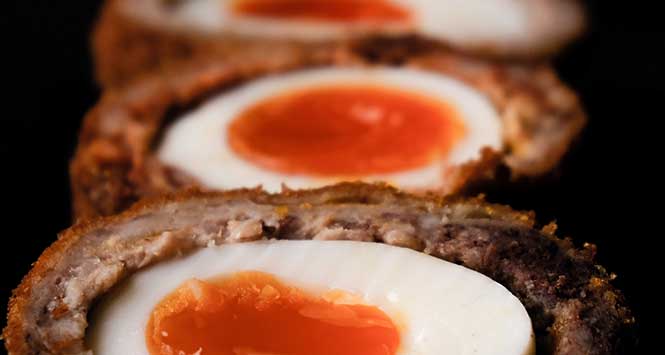 Irvine
Scotch & Co use the very best local produce to handmake award-winning, scrumptious, soft-centred Scotch eggs in a range of the country's favourite flavours. These include traditional pork; chorizo & pork; haggis & pork; Stornoway black pudding & pork; and pork & mustard. They even have a vegetarian option or, in their own words, "we have something for every customer looking for unique and delicious ready to eat food".
E: jacq@scotchandco.co.uk
W: scotchandco.co.uk
---
The Gael Signature Scottish Gin
Dunkeld, Perthshire
The Gael Signature Scottish Gin is five-times distilled for a pure taste and premium quality. It is created, distilled and produced in Scotland, with the title inspired by the Scottish fiddle tune The Gael, written by local folk hero Dougie MacLean.
The company uses a blend of traditional botanicals with a hint of Scottish heather, creating a "moreish gin with a light citrus nose, following through with juniper, cardamom and a warm finish". RSP is £40 for a 70cl bottle and £18.50 for a 20cl.
E: nigel@thegael.co.uk
W: thegael.co.uk
---
Hawkhead Whisky Smoked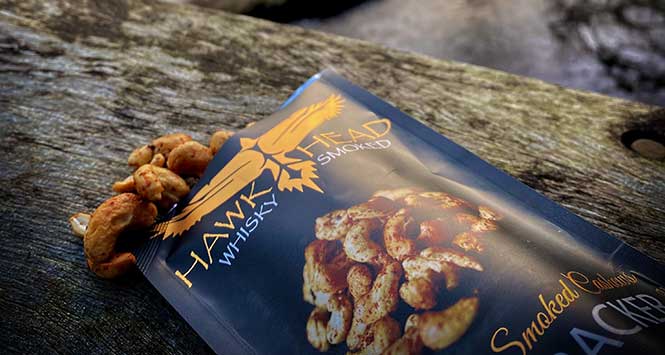 Glasgow
Hawkhead Whisky Smoked offers an award-winning range of salts, syrups and cashews that are smoked by burning genuine whisky casks sourced from Scottish distilleries. This creates the company's signature smoky flavour.
The smoked salts are fantastic for seasoning any dish, while the cocktail syrup adds depth and complexity to any drink which can be accompanied by the cashews to make the perfect end to the day.
E: info@whiskysmoked.com
W: whiskysmoked.com
---
Deliquescent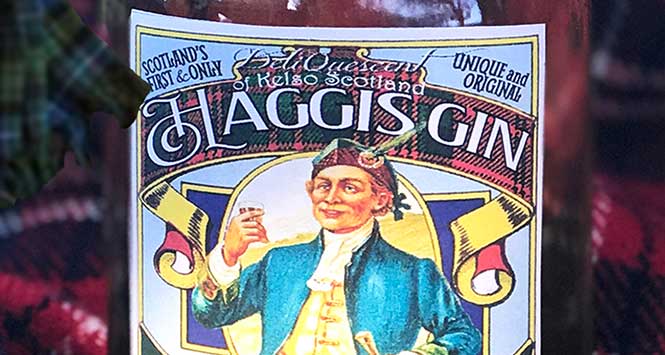 Kelso
Microbatch spirits specialist Deliquescent produces a range of weird and wonderful products including the world's first Haggis Gin. Hailing from what is apparently "Scotland's only Micropub" the company produces everything from Rhubarb Rock, Candy Floss and Toffee Apple gins to Hot Cross Bun, Passionfruit and Lemon & Elderflower gins.
E: rutherfordltd@googlemail.com
W: deliquescent.co.uk