No longer just a dietary requirement for those with certain intolerances, more and more people are making free-from a lifestyle choice and part of their way of life. What does that mean for retailers keen to engage with the market?
Franck Casonato: Giacopazzis & Co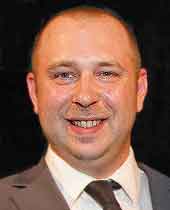 At the moment we don't stock too many "free from" products in our Milnathort shop but we do stock a decent range in the Kinross store. I personally think that it is something that we should be giving some serious thought to in the near future. We have tried it in the past but they were not selling that well. Perhaps we were just too early. The relatively high prices may also have had something to do with it so if they manage to produce more of it and as a consequence reduce the cost, it may be an opportunity to give more options at a reasonable price for the customer and for the retailer to keep acceptable margins.
Donna Morgan: Best-one @ Brownlies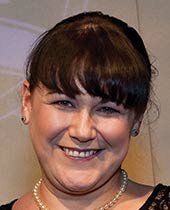 We do stock a range of gluten-free items that were merchandised on an individual basis for customers usually suffering from a medical condition. However, over the last couple of years it has changed to customers making lifestyle choices to omit the likes of gluten, lactose, meat, sugar, salt and so on from their diet. We now stock many more niche products as requested by customers. This provides a difference from our competition and encourages loyalty from our customers. We started with a few products but we have expanded into more categories in store and I only see that growing.
Julian Cooke: Head of UK Category Management, Quorn
The huge rise in demand for healthier and more sustainable food choices, without having to compromise on taste or quality, is driving the growth of the meat free market. Contrary to what many retailers think, meat free products are not just for vegetarians, In fact, seven out of ten shoppers who buy market-leading Quorn are non-vegetarians.
This falls against the backdrop of one third of Britons now actively choosing to eat less meat.
The meat free market is also good for other categories as shoppers buying these products spend three times as much as other shoppers.
Stuart Harrison: Senior Grocery Buyer, Filshill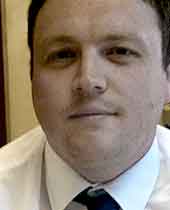 There is a lot of emphasis on "free from" at the moment. The looming sugar tax, general wellbeing, Coeliacs, and of course self-diagnosed Coeliacs. It could be a huge category in retail. There are more and more suppliers coming out with a "free from" range and we must now sit up take notice. At Filshill, we are lucky we have a fantastic partner to assist retailers with this category in Greencity Wholefoods. My only concern would be the premium pricing that some of these products still hold. Premium pricing can be achieved where quality is high, so manufacturers need to consider this when pricing their products.