When putting together this month's cover story on the Scottish Retail Consortium's outright demand for "tangible actions" from the Scottish Government in its forthcoming Budget & Spending Review, it's hard not to be persuaded that it really is time that Holyrood showed more commitment to an industry that directly employs around 45,000 people and contributes £0.5bn to the economy.
The problem, it seems to me, is the same problem this industry has always had: the lack of ability to clearly speak with a unified voice. With around 5,500 individual local retailing outlets in Scotland we represent a very large chunk of the economy – yet we don't wield anything like the power of one of the major multiples who have far fewer stores but can speak to government as a single voice. Holyrood will only listen to our industry when it truly understands how important we are and realises we are not no longer prepared to be ignored.
SRC's demands of Scottish Ministers are straightforward and reasonable, and are based around nothing more complex than the Government working closer with the industry to deliver a retail strategy which sets out a clear road-map for future tax and regulatory changes for the decade ahead. The proposals also cover more specific issues such as business rates, personal tax rates and a scrapping of the much loathed deposit return scheme.
It's great to see SRC getting more vocal in this area, and it's great to see a revitalised SGF working harder than ever to build closer bridges with Holyrood, not least through SNP MSP Gordon MacDonald who has been relentless in his support of our industry in the last couple of years.
But we need more participation and more co-operation from everyone in the industry if we are to achieve our aims of forcing the Scottish Government to take a really good look at the local retailing industry and realising how important it is to Scotland's economy and Scotland's communities. That means industry bodies like SGF, SRC and SWA working with retailers and wholesalers themselves, and even suppliers, to fund and manage a charm offensive that gets retail to the top of the political agenda in Scotland.
The nascent cross-party working group will be a huge step in the right direction, but there will be many more steps required after that one. The future of the industry is at stake here – so it's time for us all to step up to the mark and play our part.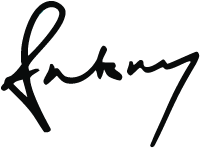 Antony Begley, Publishing Director