Spar Renfrew retailer Saleem Sadiq's fresh and chilled offer is up to the same high standards as the rest of his store, getting all the fundamentals spot on and adding a few innovative touches along the way.
---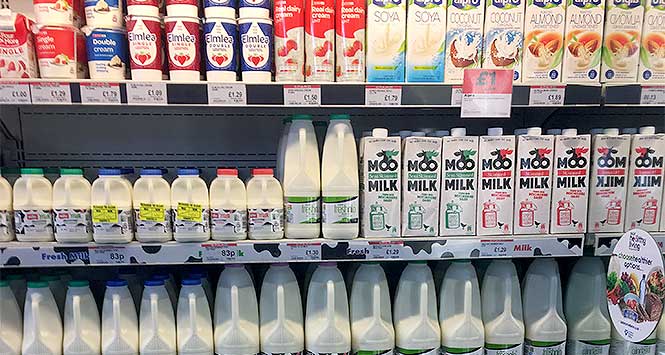 Visit Saleem Sadiq's Spar store in Renfrew and you'll notice a couple of things immediately: one, the store is absolutely immaculate throughout; and two, he's running out of space to display all the industry awards he's won. That challenge recently got even harder when Saleem picked up the Fresh & Chilled Retailer of the Year award at this year's SLR Rewards, in association with the SGF Healthy Living Programme. He's gonna need a bigger mantelpiece the way he's going!
Always on top of the latest trends, Saleem long ago embraced fresh and chilled, and his offer has grown and grown, along with his merchandising efforts. We all know that fresh and chilled is as much about presentation and confidence as it is range. Customers will happily buy from a pristine, clean, fully-stocked fixture of great quality fresh produce, which explains why the huge fresh and chilled fixtures in Spar Renfrew are immaculately maintained.
Saleem is lucky to benefit from a loyal team around him, many of whom have been there for more years than he cares to remember. That team has embraced Saleem's commitment to high standards and nowhere is that more evident than in the fresh and chilled category. Staff regularly check the fixtures, removing any fresh produce that is anything less than perfect. "Yes, you lose a bit in waste but I believe that you more than make up for that through the sales you get from having a fully stocked fixture of top quality produce," says Saleem.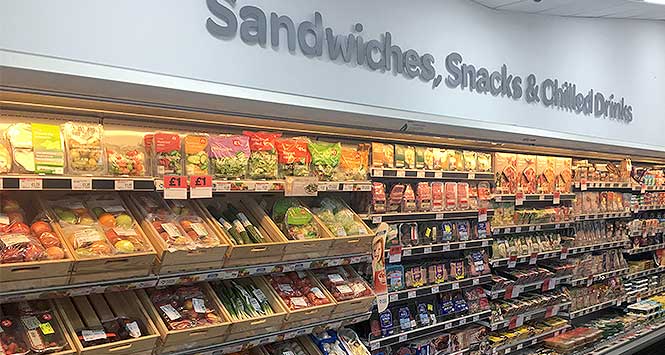 Most of the fresh produce is merchandised in rustic style baskets, enhancing the feeling of shopping in an old school grocers while the accompanying run of chillers boasts a comprehensive range of food and drinks that cater for all shopping occasions. The fixtures are carefully segregated into breakfast/lunch and meal for tonight sections, which makes shopping easier for customers and helps boost basket spend for Saleem.
A number of impulse units, facing the deli for instance, help boost spur of the moment sales, many of them healthier options, something the Healthy Living Partnership is delighted about. The programme's Director Kathryn Neil says: "Saleem was among the first retailers in Scotland to fully embrace the Healthy Living Programme and commit to offering his shoppers healthier options alongside the traditional range. That strategy has paid off handsomely and proves beyond doubt that there is a strong market for well presented, high quality healthier fresh and chilled produce."
As part of Saleem's Reward for winning this year, he had the Healthy Living Partnership in-store for a day helping to raise awareness of the benefits of healthier eating – and shifting a huge amount of £1 bags of bananas into the bargain!