After almost 120 years in business, Walter Bryson's Londis forecourt business in Prestwick has once again raised the bar when it comes to staying ahead of the curve thanks to a huge new refit that shifts the focus firmly onto food-to-go. His Reward? A trip to NACS in Atlanta this October!
by Antony Begley
---
There are many skills and character traits that tend to separate great retailers from the crowd but arguably the most important one is an ability to continually stay ahead of the curve. That's not as easy as it sounds, given how fast the industry changes and how quickly shopper consumption patterns evolve, but having the courage and vision to stay in tune with the latest shopper trends and deliver against them is what lies at the heart of any local retailing business that has ambitions of being around in 10, 20 or 50 years' time.
One retailer that has stood the test of time by continually and successfully reinventing his business decade after decade is Prestwick Londis forecourt retailer Walter Bryson. The latest in a long line of major overhauls of his store took place last year and helped ensure he was crowned as the Scottish Local Retailer of the Year 2019 at last month's SLR Rewards.
The third-generation David Bryson & Sons business was first established an astonishing 117 years ago and is now managed by Walter and Peter Bryson. To still be here after almost 12 decades is remarkable enough. To still be here with a business that is arguably in better shape than it has ever been is nothing short of astonishing.
There are of course many factors behind the success of the business including tenacity, hard work, vision and commitment but it's Walter and his team's hunger to remain not just relevant but vital to the needs of his customers that mark the store out as something more than a little special.
Endurance matters
We've been writing about Walter's store in Prestwick since the very first issue of SLR. Yes, he was featured in that very first issue back in May 2003. And in the intervening years we've covered at least three full-scale refits as well as countless examples of Walter's vision. He was, for example, among the first to go hard at local sourcing. He was among the first to begin truly embracing food-to-go. He had a coffee machine way back before it was de rigueur. I could go on.
The point here is that Walter has always made time in his diary to get out of the store, attend industry events, visit other retailers, read the trade magazines and generally stay bang up to date with the latest consumer shopping trends. His long experience in the trade and a certain entrepreneurial flair has then allowed him to sort out what he sees as the long-term game-changers from the short-term fast-buck trends. Just as importantly, he has coupled that vision and experience with a willingness to invest in his store, often very heavily.
The latest refit is a fine example of Walter bringing all his retail nous to bear on the creation of what is, to all intents and purposes, a brand-new store. At least half of the store is pretty much unrecognisable from the one it replaced.
As with all refits, however, there are two main objectives. The first is simply to freshen up the shopping environment with shiny new fixtures and fittings, new signage and the like. The second, and infinitely more important objective, is to look at the store from a macro perspective, increasing focus on categories and solutions that are more relevant to today's customers and reducing the space given over to slower selling, less profitable, shrinking categories.
There's no question Walter has nailed objective one with the refit. The shopfitting is of the very highest standard and the store would easily hold its own against a Pret a Manger or an M&S or a Starbucks in terms of look and feel from the customer's point of view.
But it's on the second objective that Walter has really delivered. Broadly speaking, the main point of the refit was to massively increase the focus on food-to-go. The store had been increasing its food-to-go over the last few years and was seeing some good successes. The offer had developed over time however on an ad hoc basis and Walter realised that, to really take the store to the next level, he would be best to rip it up and start again.
Only in that way would he be able to create the store he really wanted, one that was more of a food-to-go outlet with a convenience store attached, rather than the other way round. The logic is inescapable: the constantly rising costs of business coupled with rocketing demand for hold and cold food-to-go (with margins of 60% and upwards) are only pointing in one direction.
All about food-to-go
To that end, Walter decided to give over at least half of the store to food-to-go and he wanted it to look amazing for his shoppers. And, to be fair, he's nailed it.
A full Stone Willy's serve-over counter was added along with additional chilled food-to-go space. This allowed him to provide an extensive range of freshly made premium hot and cold lines including hot and cold filled rolls, baguettes, pasta pots and hot pizza wraps. There's a Covent Garden self-service soup dispenser too, which I've never seen before.
A full range of high-margin complementary products were also added to boost footfall, basket spend and profit including slush, Tango Ice Blast machines and a second Costa coffee machine.
To make the new food-to-go offer much more visible to customers from outside, the main wall was replaced with an enormous plate glass window that lets passers-by (and fuel customers) see the impressive food-to-go counter. In fact, it's hard to miss from outside the store.
Everything has been done to the very highest standards, which partly explains why the store has already seen a 31% increase in food-to-go sales – and that figure is still rising. Just as importantly, the store's overall margins have increased significantly too which is critical given the fact that the shift of focus onto food-to-go, a much more labour-intensive activity, has meant hiring new staff and creating employment in the local area.
Walter has carefully avoided throwing the baby out with the bath water however by taking a forensic look at the rest of the business, the bit that looks a lot more like a traditional convenience store.
With much reduced space available he has been forced to concentrate on faster-moving and higher margin lines and had to take some tough decisions. The grocery range has been decimated and pet food is all but gone, for example. Even the soft drinks range has been drastically reduced – but that courage has paid off in higher profits and less time re-stocking and managing the reduced convenience offer. It's all upsides, despite Walter's concerns about de-listing so many lines.
The refit also saw the forecourt given a new lease of life with a redesign very much in keeping with the slick new look of the revamped store. Fuel still accounts for 69% of sales and while it may not offer a high margin, fuel definitely drives footfall. The revamped food-to-go offer means that much more of that footfall is being converted into sales within the store itself, and high margin sales at that.
All told, Walter's refit is a fine example of how to turn a vision of the future into a reality today. The future is going to be all about margins and creating destination stores that give shoppers compelling reasons to pass other stores to get to yours. David Bryson & Sons is an inspiring example of that strategy in action and it's well worth a visit if you can find the time.
Worthy winner
John Patterson, UK Sales Director of the awards category sponsor JUUL Labs, commented: "The world of local retailing is changing fast in Scotland, as it is across the rest of the UK and it's retailers like Walter who have the courage to stay ahead of the curve who stand to benefit most in a hugely competitive market. Walter's store is simply exceptional and combines fantastic vision with outstanding execution. A huge congratulations from all the team here at JUUL Labs. A very, very worthy winner of the Scottish Local Retailer of the Year title."
SLR Rewards category sponsor: JUUL labs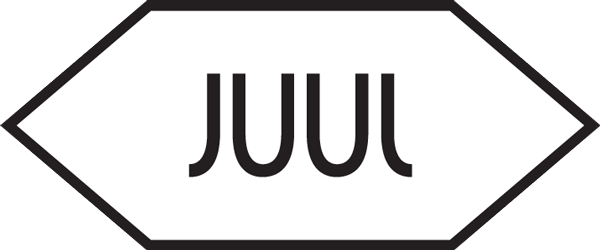 The mission of JUUL Labs is to improve the lives of the world's one billion adult smokers, 7.2 million of whom live in the UK.
Launched in the UK convenience channel in March 2019, JUULpods contain patented nicotine salts which replicate the nicotine delivery of cigarettes providing the adult smoker with a simple and satisfying alternative to combustible tobacco products.
Now available in two nicotine strengths (18mg/ml and 9mg/ml) and a range of six adult-oriented flavours, JUUL provides retailers with a fantastic opportunity to help the 70% of adult smokers who want to make the switch from cigarettes.