Racking up thousands of miles doing the SLR Rewards judging and seeing the inside of more than 50 stores in a few weeks is always a rewarding, if challenging, task. Rarely, however, is there a single key learning, a single all-important takeaway. But this year was different.
Yes, I saw some fantastic innovation on every conceivable front and I saw some utterly spectacular standards in some breath-taking stores, but the one thing that so many of them had in common was a clear focus on one thing: food-to-go.
The received wisdom on food-to-go for many years has been that it works in some areas and not in others. It's great on high streets, not so much in rural stores. It works when you're near a school but it's not so effective if you're in a housing estate. That received wisdom seems finally to have been discarded for what looks like an all-out charge into a category that has the potential to deliver so much for retailers at a time when many of them are desperately seeking a silver bullet.
Footfall, sales, increased margins, a point of difference – a great food-to-go offer can deliver all of those and more. And from a couple of months of visiting some of the best local retailers in the country, I can confirm that food-to-go is now cropping up almost everywhere and, when it's done well, it's working almost everywhere. Consumers' lives are changing and they expect to be able to find high-quality, freshly-prepared food for instant consumption wherever they go – and they're often prepared to pay a premium for it. Margins in hot food-to-go typically start at around 50% or 60% and head north if you're canny and careful.
It's no coincidence that our Scottish Local Retailer of the Year (Walter Bryson) and our Young Scottish Local Retailer (Dan Brown) have both completed major refits to allow them to massively up their game in food-to-go. It's no coincidence every new CJ Lang company-owned Spar store majors on food-to-go. It's no coincidence that every symbol group is grappling with how to deliver a comprehensive food-to-go solution to their retailer partners.
Food-to-go is where it's at – but there's one caveat. It's a point made to me independently by at least half a dozen retailers during the SLR Rewards judging: if you're going to do food-to-go, you need to do it well. Clean, tidy, well-stocked fixtures inspire customer confidence and confidence drives sales. Do it half-hearted and you'll be lucky to get half-hearted results. If you're going to go for it, go all in. Buy or source the best equipment you can, have it properly shopfitted, use quality product, maintain great availability all day long and train your staff in all relevant aspects of both customer service and hygiene compliance.
And if that sounds like a lot of hard work, that's because it is. Doing it well is not an easy task – but if you and your team commit to it, it could help transform your store.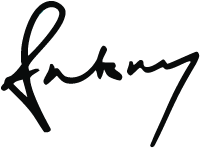 Antony Begley, Publishing Director
---
SLR Rewards 2019: full review and list of winners