The last year has been the most tumultuous period in living memory in local retailing and for many retailers the time may be right to consider joining a fascia, symbol group or franchise for the first time, or to consider a new partner more in line with their new business strategy.
---
It's been both a year to forget and a year to remember for the retailing sector. The pandemic has changed local retailing almost beyond recognition and with so much change going on in such a short space of time, it's hardly surprising that many retailers are taking a fresh look at the fundamentals of their business.
For a lot of retailers, that means taking a clear-headed look at the options that are available to them in terms of working with a fascia, symbol or franchise partner. For some that will mean joining a group for the first time, for many more it will mean taking a close look at whether the partner they currently work with is still the best option available to them in the new world in which they find themselves.
The benefits of joining a group are well known and well understood. Joining a group for the first time, or choosing a new group more appropriate to your current circumstances, is one of the few ways that retailers can improve their sales and margins overnight.
Yes, it's largely been a fantastic year for local retailers – at least on the commercial front – but with restrictions likely to be eased significantly in the coming months, the world is set to be turned upside down once more. Hospitality will re-open, non-essential retail will be back with a bang and the blurring of the boundaries between foodservice, retail and online will no doubt become even more pronounced.
So is it time to consider a partner who is truly aligned with your strategy for 2021 and beyond?
All of the fascia, symbol and franchise groups have been working hard over the last 12 months, adapting to the new reality and evolving to better meet the needs of their members – so there's plenty of work to be done to truly analyse which offer is best for you.
To help take some of the effort out of that analysis, we have compiled overviews of many of the leading UK groups which you can read over the next pages.
It's an important decision and one that could have a huge impact on your business.
Premier: number one for a reason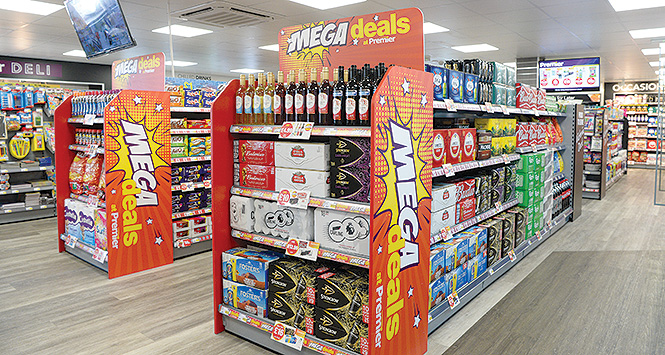 Premier is the UK's number one symbol group and has seen 19 years of consecutive growth thanks for a commitment to delivering more profits for retailers.
---
Premier is the UK's number one symbol group with over 3,500 stores nationwide. The group is committed to delivering more profits for retailers and a better shopping experience for consumers. Premier has seen 19 years of consecutive growth.
Premier continues to advertise on TV. Premier is advertised every day which means its TV advert will be seen over 100 million times annually. The ad features Premier's famous Mega Deal promotions along with retailers to emphasise the local aspect of Premier store. As well as this, retailers also benefit from a full promotional programme covering all categories of fresh, frozen, grocery and impulse to ensure great value for shoppers to drive footfall into stores. This leading promotional package, along with own-label and price-marked packs, really drives the value message to help Premier retailers grow their business.
Premier works hard to ensure that retailers have the best choice of products to suit their individual store. This includes both Euro Shopper, Booker's entry level exclusive own-brand and Happy Shopper, the mid-tier option. This is complimented by working closely with branded suppliers to ensure the best choice so shoppers can clearly see the great value available.
Backed by Booker, the UK's leading food & drink wholesaler, Premier retailers can take advantage of delivery at cash & carry prices, as well as having the ease and convenience of shopping at any Booker branch. 'Spend & Save,' where retailers can save up to 5% on their non-tobacco purchases, is also popular with Premier members, as this delivers real savings and adds to their bottom line. Premier does not operate any membership or joining fees and installs the fascia and imagery free of charge. A wide range of additional services such as energy savings, free Epos and central billing are also available that have been specifically created to add value and keep operating costs low for Premier members.
The group continues to go from strength to strength and its relentless focus in increasing choice, lowering prices and improving service has helped Premier members deliver fantastic convenience stores.
Contact us on 0808 1788644
Londis: delivering everything you need for growth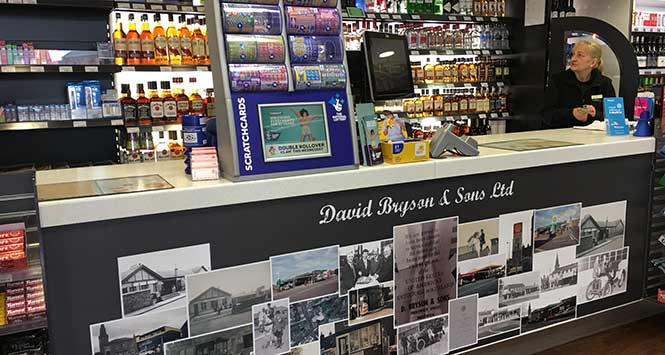 Londis operates a flexible, zero-cost fully delivered model that supports members with tailored support, award-winning ranges and a fantastic fresh offer – perfect for today's retailers and shoppers.
---
Londis is part of Booker Group, the UK's leading food and drink wholesaler. With over 2,000 members, Londis work in partnership with its independent retailers to provide local communities with all they need in a convenience store.
Backed by Booker Group, Londis has delivered on a number of benefits and opportunities for our retailers such as improved pricing, channel exclusives, unique packs, and an improved specification to help retailers drive footfall and make more cash profit. The launch of Jacks, which is an exclusive range of products from Tesco, has demonstrated to be a huge success so far. Customers will have access to over 140 new products offering a better solution through choice, price and service. We are continuously working on unlocking bigger and better benefits to support upcoming key seasons.
We have launched a number of new initiatives such as our Chilled Meal Deal scheme, designed to give retailers a perfect 'eat at home' solution. We also focus on the latest trends such as food-to-go (especially the eat now mission), meal solutions, health and habit forming foods, free from, premium spirits and American candy. Londis have also recently launched a Dessert Bar offer, creating a destination store experience for shoppers as well as helping retailers to make more cash profit. It is the focus on areas of growth that help Londis stand out from the competition in today's rapidly expanding convenience market.
Londis operate a zero cost model and is a flexible symbol partner that has a fully delivered service and support package to suit all. Londis also support with award-winning ranges, a great fresh offer with over 2,000 lines and a fantastic promotional package offering minimum PORs of 20% on core deals.
With smart planning, local area knowledge, range optimisation and the symbol group's Merchandising, Range, Store Development and Supply Chain teams we are committed to helping our customers Make More and Save More to support them in growing their business.
The benefits of the Londis offer include:
Free Membership
Competitive cost of goods benefiting from group buying power
Fantastic promotional package with strong retailer margins
Free Promotion Leaflets and free store point of sale support
Spend & Save discounts of up to 5%*
Award-winning own brand ranges
A best in class online web ordering system (Londis Webshop)
Dedicated Merchandising and Store Development Teams
Tri-temperature fleet delivering all your ambient, fresh and frozen together
Free Membership of the ACS
*Terms and conditions apply.
Telephone: 0808 1788644 I Web site: www.joinlondis.co.uk
Nisa has it all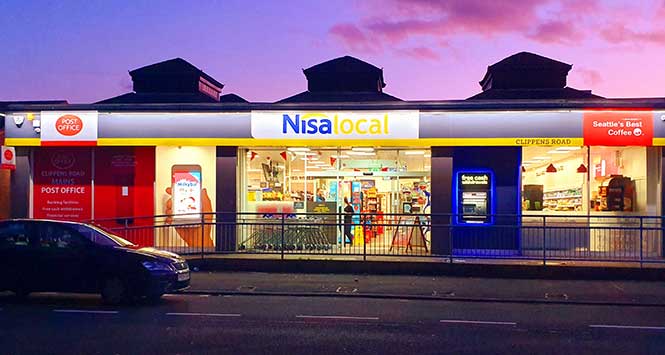 With access to over 2,000 Co-op own-brand lines, fantastic availability rates, a comprehensive retail support package and the option to trade under their own fascia, Nisa retailers have never had it so good.
---
Nisa is proud to work with multi award-winning stores including Pinkie Farm, Ardeer Services, and Greens of Markinch, to name a few, making us the proven partner of choice for many market-leading, independently minded retailers in Scotland.
And with a record number of retailers moving to Nisa Retail in 2020 and those investing in new and upgraded stores enjoying average sales uplifts of 12%, there has never been a better time to join us.
With recent industry recognition including our Symbol/Franchise Group of the Year win at the Retail Industry Awards and the Grocer Gold Awards accolade for Symbol/Franchise Retailer of the Year, retailers can depend on award-winning support, access to an extensive product range comprising more than 13,000 SKUs and over 2,400 Co-op own brand products; all delivered by Nisa's industry-leading supply chain.
Retailers have the option to operate under a symbol fascia; Nisa Local or Nisa Extra, or dual branded, whereby a Nisa partner can maintain their own local identity whilst also benefiting from the strength of the Nisa brand. Alternatively, a retailer can choose to trade under their own independent fascia.
In addition, last year saw the launch of a new Nisa Express format which provides a dedicated fascia option and store format for smaller convenience and forecourt sites, and the latest technology and contemporary design providing a first-class shopping experience for the consumer.
Catering for retailers operating in more compact spaces, the option for stores up to 1,000 sq. ft. has been developed with three different format options available, providing a solution for a wide range of retailers. Covering food centric, forecourt and essentials, each design differs to accommodate the individual demographic and shopping missions of each store with format and range tailored for the specific market.
Nisa provides a complete retail support package which comprises a strong retail focused team, an enhanced category management system, a bespoke staff training facility and a comprehensive marketing package incorporating social media and PR support, leaflets, point of sale material, a personalised Nisa FM radio network and national advertising.
With its own insight team Nisa helps retailers truly understand their customers and their marketplace, enabling them to modify their offer to match the 'local' demographic. Retailers can then use this in conjunction with Nisa's category management service to create bespoke planograms, layouts and propositions within their individual sites.
A comprehensive support structure is provided to ensure retailers continue to push their business forward. Support comes from a strong field team including retail development managers and regional retail managers, as well as a new induction team that is dedicated to support new partners during their first 100 days with Nisa, ensuring a smooth transition process.
Partners can also support local causes through Nisa's Making a Difference Locally charity, which has raised more than £12.5m for UK communities to date.
To Join Nisa complete the form on www.join-nisa.co.uk or contact our development team on 0800 542 7490.
New normal, new priorities, new partner?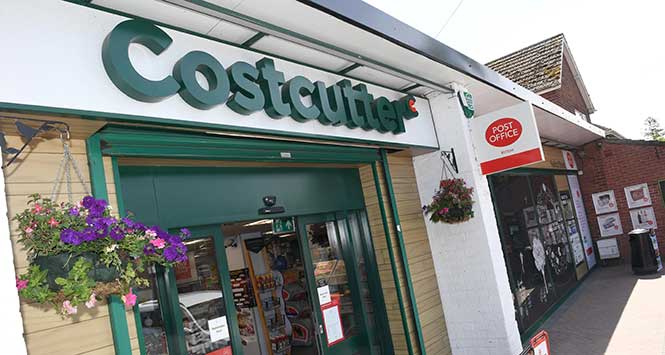 With the world turned upside down in the last 12 months, now is the perfect time to find a new partner to help you adapt to meet the needs of today's shoppers, says Bestway Wholesale MD Dawood Pervez.
---
With Costcutter Supermarkets Group (CSG) now part of the Bestway family, it is even better placed to champion and support independent retailers. CSG's mission is to help independent retailers thrive, and provide a full spectrum of support with a leading retail offer that helps retailers adapt to meet the needs of today's convenience shopper.
Converting those shoppers who saw their local Costcutter store as a lifeline during lockdown, into lifelong loyal customers, remains a key focus s throughout 2021. CSG's unique Shopper First: Drive Five to Thrive business growth programme is at the heart of that effort. It provides alongside actionable insights based on in-depth shopper analysis and data which enables retailers to tailor every aspect of their store and reflect changing shopper needs. Retailers who have participated in the programme have seen a minimum of 20% sales growth.
What the last year has also shown is that shoppers are now looking for more than top-up and impulse from their local Costcutter, with an estimated 25% of shoppers shopping more often at their closest, most convenient stores*. With more also more prepared to do a 'full shop' closer to home, a strong fresh offer is fundamental to retailers' success. The access CSG retailers have to Co-op Own Brand has never been more important and that's why we have extended the supply agreement all the way through to 2026. With over 2,000 products, the brand has been a proven driver of increased footfall, basket spend and sales across CSG stores.
In addition to a strong retail and fresh food offer, focused support on last mile delivery options, coupled with stronger use of data and predictive analytics will enable the CSG team to help retailers maximise their sales and create an even better experience for their shoppers.
Retailers right across Scotland are recognising the strength of our offer and the boost CSG brings to their business, in the last few weeks alone we have opened new stores in Fife and Ayrshire, with a very exciting large c-store due to open in Glasgow imminently.
* Source: Nielsen