Unitas Wholesale has launched new category guidance for the grocery, non-food, chilled, and frozen categories.
The guide features the Plan for Profit core range and identifies the best sellers within the category for stores with limited space. Retailers will also find the featured planograms which contain all the core range products, those with larger stores can view the Plan for Profit extended range and larger planograms via the Plan for Profit website and app.
The guide also provides key category insights to help independent retailers better understand the world foods and cooking sauces, snack meals, desserts and preserves, hot beverages, breakfast cereals, biscuits, household & laundry, toiletries, baby care, and pet care categories.
Plan for P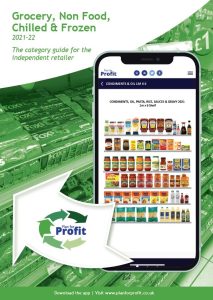 rofit Category Controller, Tracey Redfearn, said: "The increase in consumers working from home has driven the rise in in-home consumption across many categories, this trend has resulted in retailers increasing space to accommodate take home and larger family packs in the drinks & snacks fixtures, which is reflected in the updated guidance.
"The new guide also highlights the key opportunities within the pet care category in line with the increase in sales of pet treats and premium pet food."
Digital versions of the guide are available to view and download via the Plan for Profit website and app. Printed copies are also available in selected Unitas Wholesale member depots.