Former Aberness shopfitting guru Darren Cruden has carved a growing niche for himself in the Scottish retail shopfitting scene over the last few years, and although his order book is filling up, he found the time to meet SLR to discuss the role the shopfitter plays in the convenience sector.
By Antony Begley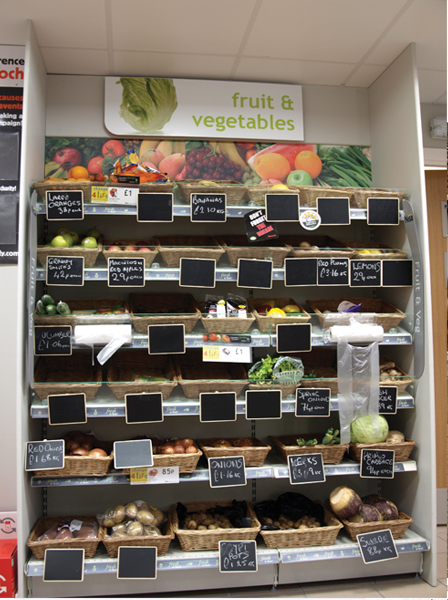 When the hugely successful Aberness business was sold to Somerfield back in March 2004, it may have been a big moment for major shareholders Graeme Hay and Stanley Morrice, but it was also a big moment for a lot of clever people who had been building themselves a solid career as part of the Aberness team. The sale left many of them pondering their future and, indeed, many have gone on to big things having left the company to pursue their own dreams.
One such bright spark was Darren Cruden who at the time of the sale to Somerfield was in charge of shopfitting at Aberness.
"At the time Aberness had 35 or 36 stores so, as the refit manager, I had my hands full as there was always something to be done when you have that many stores to look after," says Darren, sitting in a coffee shop in Glasgow, fresh from measuring up another major job in the city centre.
"It wasn't a huge surprise to most of us that Aberness was sold, but it did leave me wondering what I should do."
A lot of head-scratching and a lot of sleepless nights later, Darren's mind was made up when he had the chance of taking redundancy. He decided to go it alone with his own shopfitting business and Cruden Contracts was duly brought to life in 2005.
"It wasn't a glamorous start at all," laughs Darren. "I bought an old Transit van and I was working from home in Fraserburgh so I basically hit the road and met up with all my old contacts. Fortunately I picked up enough work early on to encourage me to keep it going and since then we've never really looked back."
These days Darren is travelling the length and breadth of Scotland and has some very high quality, high profile work on his CV now. Wilson Rea's spanking new Nisa store in Lanark was one of Darren's, as was John Murray's Nisa store in Dornoch, another peach of a job.
But back then Darren was having to work hard just to get his name out there and grow the business to ensure it was sustainable in the long term.
A couple of years after setting up his business, Darren's uncle passed away, leaving his joinery and manufacturing business in the hands of his estate. In a move that his uncle would no doubt have approved of, Darren bought the business from his uncle's estate along with proper premises in Fraserburgh.
The ageing premises that Darren acquired needed substantial modernising but, that done, Cruden Contracts had the perfect HQ from which to launch an assault on the Scottish market both in terms of shopfitting and in terms of manufacturing and supply-only work. In fact, to this day the split between shopfitting and manufacturing remains somewhere around the 50/50 mark, although Darren does admit that the shopfitting side of the business has been tougher over the last few years.
But it's not only Darren that's been finding shopfitting more challenging of late with Swallow Design and Storefitting of Dalgetty Bay going out of business and most of the other major shopfitters showing significantly reduced turnover figures.
Cruden Contracts now employs 10 staff and the business is beginning to establish a real nationwide reputation for quality work and great customer service – something that's never been more important to retailers.
One retailer hugely impressed by the work carried out by Darren and his team is former Scottish Local Retailer of the Year Wilson Rea who used Cruden Contracts to fit out his new Nisa store in Lanark just a couple of months ago.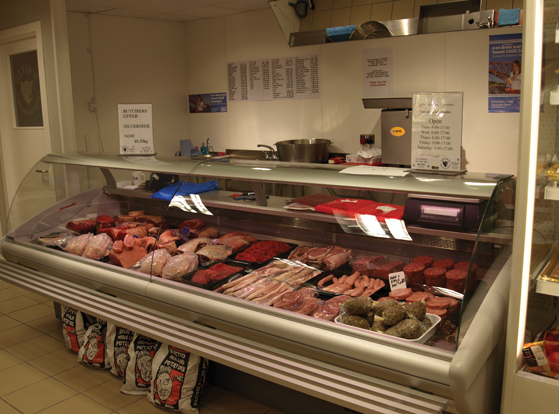 "I was hugely impressed by the shopfitters and Darren himself was on site throughout the entire process," says Wilson. "It was far from a standard refit because of the shape of the space but having Darren around every day really meant that we could sort every little problem or challenge as it cropped up."
That flexibility and positive attitude is what is winning the business a lot of plaudits and, more importantly, a lot of work in the Scottish local retailing sector at the moment.
"We're keeping our heads down and just delivering great work at great prices with a real focus on customer service," says Darren. "It's the old fashioned way and it's how it we look to do business."
By the looks of it, that old school approach is working – and long may it continue.