Sport, sun and eased restrictions means this summer could be a bumper one for local retailers in Scotland when it comes to drinks of all types – and you won't go far wrong by following the current biggest trends.
---
After a year to forget in many ways, the pieces are finally falling into place for what looks like a summer to remember.
The sun is back out, albeit intermittently, we have top-class sport coming out of our ears and, to cap it all, lockdown restrictions appear to be finally entering their final stages – barring any unforeseen bumps in the road.
One group of categories that are set to play a massive role this summer is drinks. Soft drinks, alcoholic drinks, impulse drinks, take home drinks, multipack drinks, low alcohol drinks and more. You name it, they're all going to play a part in what could well be a bumper summer for local retailers.
But where to begin when planning your ranging for the months that lie ahead?
Well, a sensible place to start is simply by ensuring that your range is in line with the current major consumption trends. On the following pages, SLR offers a quick guide to some key factors to consider:
Larger format packs
One of the most prominent trends over the last year has been the growth of larger format and multipack SKUs.
"Given the trends of recent months where we've seen an increase in drink-later formats, we can expect sales of larger formats and multi-packs to be popular this summer too, says Matt Gouldsmith, Channel Director, Wholesale, Suntory Beverage & Food GB&I. "Multi-packs are driving growth and our portfolio replicates this, as we've seen strong growth of 9.1% in Lucozade Energy's and 9.9% in Ribena's drink-later portfolios [both IRI, Nov 2020].
"In fact, the top three 1L Lucozade Energy SKUs represent 22% [IRI, Nov 2020] of the brand's total sales, meaning it's increasingly important retailers have a larger format offering in-store for this demand, especially as shoppers start enjoying the warmer weather in their gardens."
Low and no alcohol
Low and no alcohol products have also been steadily growing in popularity over the last year or two and represent another major opportunity to grow sales in a busy summer.
"Social occasions are becoming increasingly diverse to give choice to those who choose not to drink alcohol as well as those who do," says Hannah Dawson, Head of Category Development, Off-Trade at Diageo. "Therefore, there has never been a better time for retailers to revamp their no and low drinks offering to deliver on high quality taste and experience. Across the off-trade, no and low spirits are the fastest growing no and low segment with volume sales growing at over 250%. As a result, we recommend placing recognisable category leaders on shelf, such as Gordon's 0.0% which launched in December 2020 and is already the top selling no and low spirit in the off-trade and the newly launched Tanqueray 0.0%, to encourage people to trade-up."
Hard seltzers
Hard seltzers is a category that has made a lot of noise in convenience in recent times but has yet to truly spark into life in terms of delivering big sales. That may change this summer and one company gambling on that happening is Molson Coors.
The beer giant is ploughing £5m into the launch of its Three Fold hard seltzer brand.
"All the signs point to hard seltzers being the next drinks category to firmly establish itself in the UK," says Charlotte Revill, Brand Manager at Molson Coors. "We expect its rapid growth in the US to be mirrored here and a major investment in our own product is to ensure that we, and our customers, are at the forefront of this quickly emerging category.
NPD and limited editions
Customers seem to love new products and limited editions and that trend looks set to continue this summer across both soft and alcoholic drinks.
"Limited edition flavours are always very popular with shoppers, where taste is still the key driver," says Adrian Troy, Marketing Director at Barr Soft Drinks. "Not only do they drive sales but increase brand engagement and conversation whilst creating excitement at fixture. New flavours in the soft drinks category have delivered more than £50m worth of sales over the last two years [Kantar, Mar 2020]."
To help retailers cash in on this trend, Barr Soft Drinks has just unveiled a new Sours range. "Consumer research has shown us that Barr lovers will be excited to try the Sours range, so retailers should make the most of this seasonal sales opportunity, before it's gone," says Troy.
Low and no Sugar
The growth of low and no sugar soft drinks, propelled along by the Sugar Tax, means that more low and no sugar soft drinks are now sold in convenience stores than full sugar products – something that should be reflected in retailers' chillers.
"We have seen a long-term trend towards drinks with lower sugar as consumers are becoming more aware of their health and wellbeing," explains Suntory's Gouldsmith. "Almost half of shoppers are trying "to lead a healthy lifestyle", so retailers should ensure their chillers are stocked up on lower-sugar soft drinks such as Ribena Light and Lucozade Zero to capitalise on the ongoing trend towards lower-sugar choices this summer.
"This segment of the market is also extremely important in contributing to the growth of take-home soft drinks with Diet & Zero drinks growing 19.3% [Kantar, Sep 2020] and outperforming the total drink-later market."
So, while this is hardly a comprehensive list of every trend, it offers some insight into some of the factors that are likely to be key in growing summer drinks sales, footfall and profits over the next few months.
Now, it's time to look at some of the products that could help retailers make the most of a unique summer…
Red Bull Cactus Fruit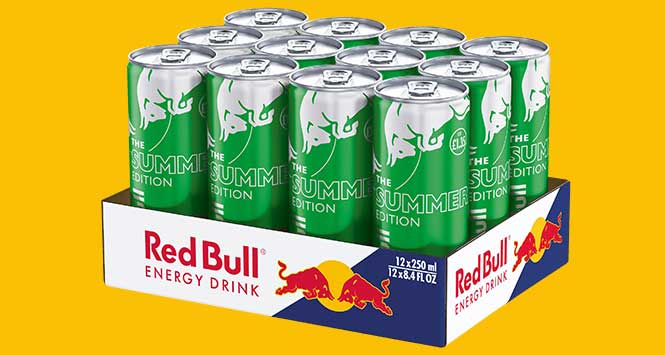 Red Bull launched its latest Summer Edition in March – Cactus Fruit – delivering all of the functional benefits of Red Bull Energy Drink, along with an invigorating burst of berry that blooms into an exotic fruit and violet flower taste.
Red Bull Summer Edition in 2020 proved so popular with shoppers that it has now become a permanent SKU known as the Red Edition.
Ribena Sparkling
A massively popular brand, Ribena has brought its unique taste and vitamin C to the flavoured carbonates category with the launch of Ribena Sparkling in two flavours: Blackcurrant and Raspberry. Both are both available in 500ml and 2L bottles and – newly available – 330ml single cans.
Designed to sit alongside retailers' flavoured carbonates range in the chiller – separately from Ribena's core juice drinks – Ribena Sparkling is ideal for shoppers looking for exciting new flavoured fizzy drink options for barbecues and other summer occasions.
Malibu Watermelon
Malibu is launching two new products offering a slice of summer to the brand's 18-24 year-old target consumer: Malibu Watermelon and Malibu Watermelon Lemonade RTD. Malibu Watermelon blends Caribbean rum with the ripe, juicy and refreshing taste of Watermelon while the Malibu Watermelon Lemonade RTD lets consumers enjoy Malibu's hero serve in a ready-to-drink 250ml format.
Tennent's Lager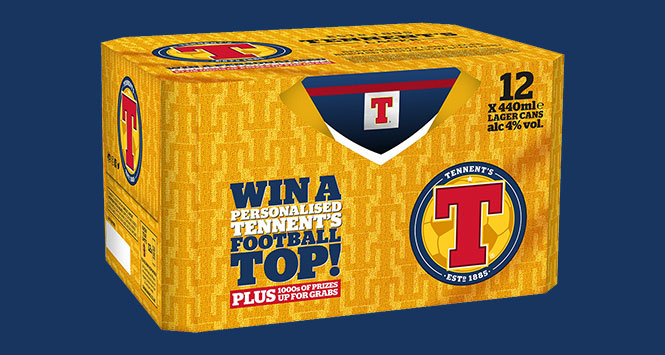 No summer drinks feature would be complete without Tennent's Lager and the iconic brand is making the most of the Euros with a new media campaign, Made For This, featuring Scotland star Ryan Christie. Made For This is Tennent's biggest campaign in over a decade, with outdoor advertising also live across Scotland and multichannel through the line activity planned throughout the summer.
Whitley Fractionals
JJ Whitley Vodka has extended its range with the addition of new 35cl and 20cl formats across its best-selling variants, including JJ Artisanal Russian Vodka and Raspberry Vodka.
Distilled in St Petersburg using quality Russian ingredients, the JJ Whitley Vodka range provides retailers with a premium vodka at an accessible price point. Now, with the addition of the new pack sizes, the range will also enable retailers to tap into a wider range of shopper missions.
Barr's Sours Range
Barr Soft Drinks has just launched a new limited edition Sours range comprising Sour Berry and Sour Apple. Available next month for a limited time, the launch will be supported by in-store POS.
Three Fold Hard Seltzers
Molson Coors is ploughing £5m into its Three Fold Hard Seltzers brand, hoping to help drive the growing category in the UK. Three Fold comes in three fruity varieties – Red Berries, Tropical and Citrus – and is naturally vegan-friendly and gluten-free. Each 330ml 4% ABV can contains only 93 calories and the range is available as single cans and variety six-packs.
The launch is supported by a comprehensive digital, social and out-of-home media campaign.
Pimm's Sundowner
While never quite as popular in Scotland as it is down south, many shoppers still enjoy a Pimm's during summer. To help grow sales this year, Diageo has unveiled a refreshed design for Pimm's, a new marketing campaign and a new raspberry and redcurrant aperitif, Pimm's Sundowner (18% ABV).
Pepsi MAX Lime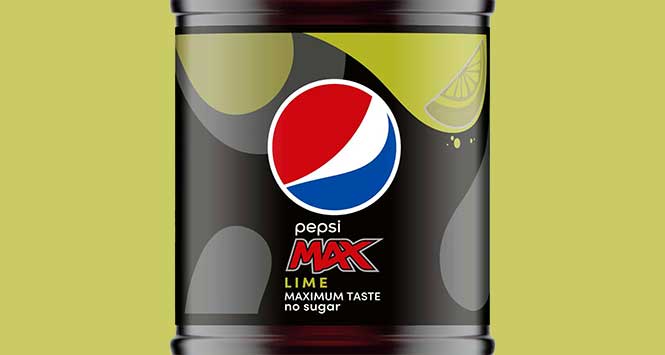 Pepsi MAX is adding Lime to its flavour portfolio this summer, aiming to help retailers continue to capitalise on the increasing popularity of flavoured cola, which is growing ahead of the rest of the soft drinks category. To help retailers cater to a variety of consumer needs, the new flavour will roll out in 2L and 1.25L bottles, as well as in 8 and 24 x multipack cans. The lines will initially be available as a Tesco Group exclusive – which includes Londis, One Stop, Premier, Budgens, Tesco and Booker Wholesale – before rolling out further late August.
Refreshed Coke range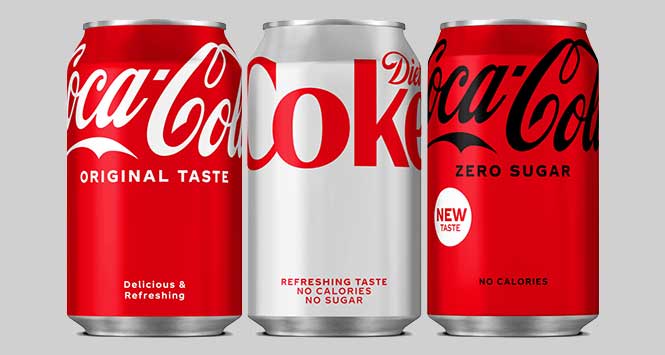 The recently introduced new look for the Coke range is sure to help drive sales this summer as the entire range was brought together in an evolution of the 'One Brand' Strategy that launched worldwide in 2016. The new design is simplified, removing added elements such as the red disc, to elevate the iconic trademarks with global consistency. As a visual metaphor to uplift, the new design also proudly raises the Coca-Cola logo to the top of the label.
The intent is to provide a simple and intuitive navigation system that carries across all Coca-Cola variants, while simultaneously celebrating the Coca-Cola logo. The updated design will be led by Coca-Cola Zero Sugar, which has also debuted an evolved recipe that brings it close to that of the iconic, Coca-Cola Original Taste.
Highland Spring flavoured cans
Highland Spring's new Flavoured Sparkling Water range offers retailers something new from the brand, available in individual 330ml cans (RSP £1.15) and 4 x 330ml multi-packs (RSP £3.25). The new format is a first for the brand and will sit in the 'canned sparkling water' segment. The range introduces three fruity variants: Pear & Elderflower; Blackberry, Plum & Hibiscus; and Rhubarb & Ginger.
At under 35 calories a can, all three Highland Spring flavours contain no added sugar or artificial sweeteners.
Relaunched Rockstar
Rockstar underwent a relaunch last month, the first major move since Britvic took over distribution of the big-selling energy drink from AG Barr last year. The relaunch includes a bold new pack design, a reformulation of its original flavour and a new multipack to capitalise on the increasing demand for take-home formats.
The activity is being supported with digital, in-store and out of home activations.
Lambrini 4-pack
Lambrini fans are in for a treat this summer with the launch of a new convenient four-pack format across all four flavours: Cherry, Rhubarb, Mango and Strawberry.
The launch of the new 4 x 250ml pack formats follows the successful launch of the Lambrini cans range earlier this year, and has been designed to help retailers tap into the growing consumer demand for convenient formats to enjoy both at home and on the move.
The brand is also investing £500k spend in above the line advertising during the summer months, including out of home and consumer titles. The new four pack formats are available to order now. RSP £5, ABV 4%.
Kahlúa
With cocktails enjoying yet another revival, the refresh of the leading coffee liqueur brand Kahlúa is good news for retailers. The pack redesign capitalises on the growth of the brand's Original SKU over the last 12 months as consumers have embraced at-home cocktail making.
Along with the new bottle design, Kahlúa Original has reduced its ABV to 16% to address evolving consumer trends towards conscious drinking and lower-alcohol options, whilst offering the same rich and distinct flavour the coffee liqueur brand is known for.