I was lucky enough to be in the audience at Spar Scotland's annual conference in Aviemore last year and briefly managed a word with CEO Colin McClean before he took to the stage. He seemed a little over-excited, which I put down to nerves, although his nervousness struck me as odd given that he's clearly used to speaking in front of large audiences.
It turned out it wasn't nerves, it was just old-fashioned excitement. The standout section of Colin's welcome was his announcement that the David Sands Group had decided to join Spar Scotland and Colin was like a retailer who's just had a pallet of Prime delivered. To be fair to Spar, they'd managed to keep the news fairly quiet, so it did take most of the audience by surprise – myself included.
This was way back in September and at the time it was all-out warfare among the symbol groups. To a certain extent it still is. So securing the signature of David Sands was viewed by Spar Scotland, with some justification, as a major coup. Yes, it's only four stores but securing the trust of a retailer as highly respected and notoriously canny as David was a major feather in Spar's cap and, as Colin pointed out on the day, another milestone achievement in the revitalisation of the Spar Scotland brand.
In cases like this, the symbolism and the PR are as valuable to Spar Scotland as the extra wholesale business the deal generates.
Securing the Sands business must have been particularly satisfying because David's father Lynsey, a man you might politely refer to as 'straight talking', had once declared publicly that he would "never work with Spar again". David is unquestionably his own man, however, and you don't get to be as successful as he has been in business without being able to make good, calm decisions, free of emotion and baggage. He moved to Spar because he felt it was the right partner to help take his business forward – and that's a huge compliment to Colin and his team.
So, it's taken a very long time since that announcement was first made but last month finally saw the famous red signage hoisted above the door at the three David's Kitchen stores in Glenrothes, Kirkcaldy and Falkirk as well as Pinkie Farm in Musselburgh. The stores have been buying from Spar Scotland for a while but seeing that Spar Market fascia up above the door must be satisfying for Colin and his team.
As ambitious, hungry and progressive retailers, it's unlikely that David Sands, Keith Fernie and Dan Brown will be the simplest customers to satisfy, but if Spar wants to keep the momentum going on its revitalisation, then servicing top-class customers like this is something it is going to have to do well and consistently. So far, so good, it appears.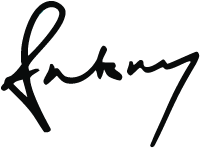 Antony Begley, Publishing Director, SLR