Scotmid Co-operative is set to mark its 160-year anniversary by opening the doors to a new state-of-the-art purpose-built environmentally friendly convenience store in Drumnadrochit in January 2019.
With remodelled stores already unveiled in Moredun, Bankton and Uddingston so far this year and additional work planned for the Newtongrange store in November, Scotmid has utilised the latest energy efficient technologies to reduce its environmental impact with refrigeration pinpointed as a key priority.
Now Scotmid, which formed in 1859 as St Cuthbert's Co-operative, is preparing to unveil a new purpose-built 4,500sq ft store in Drumnadrochit in the New Year, as part of a five-unit complex, situated beside Loch Ness.
All the new-look stores have fully glass-fronted facades to maximise natural daylight entering the buildings plus the stores' electrical lighting systems are made up entirely of LED fittings, which are over 50% more energy efficient than traditional lighting systems.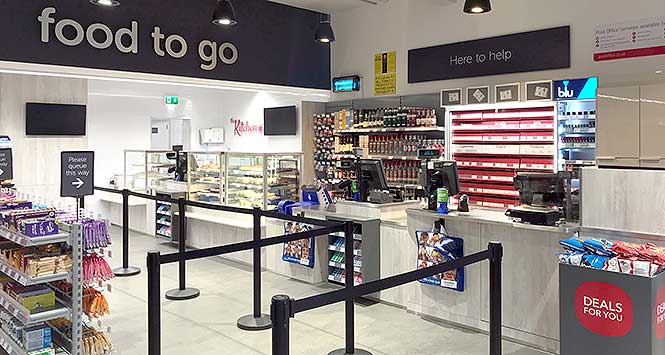 At the centre of the modernised stores are new refrigeration cabinets and a clear focus on saving energy, which was identified as a key strategic priority by Scotmid.
The Hauser-manufactured cabinets are being rolled out as part of a 12-year strategy that will ensure that Scotmid will comply with EU F-Gas Regulations and meet the 2015 Paris Climate Change Agreement. The cabinets are manufactured in a modern dark grey finish, have doors and the latest in-built technology. Refrigeration will also be controlled by a central plant and run on a natural refrigerant (CO2) rather than polluting HFCs.
In addition, Scotmid is continuing to roll out a food-to-go offering across all 180 food stores in its estate. This programme of work will see Scotmid's 'Kitchen' stores revamped and the range of food-to-go products expanded across many of the stores.
Maurissa Fergusson, Scotmid's Head of Property and Development, said: "We are extremely excited about our new Drumnadrochit store, which represents the future of Scotmid.
"In our anniversary year, this represents another milestone for us in providing convenience stores to match the demands of an ever-changing marketplace and the expectations of our valued members and customer base.
"The store design introduced at our stores in Moredun, Bankton, Uddingston and scheduled to be introduced Newtongrange has completely modernised our customers' shopping experience and we believe these changes represent the beginning of the future for Scotmid."