Booker has unveiled a new flagship Premier small format store offering 'the best of Premier in a smaller store'. SLR took a trip just over the border to Durham for a closer look.
by Liz Wells
---
The UK's biggest symbol group has unveiled a new small format store offering which it says brings "the best of Premier" to stores of well under 1,000sq ft.
The economics of supplying small stores has traditionally meant that the major symbol groups rarely treated them as a priority, leaving small store owners at a distinct disadvantage when trying to compete with larger competitor stores. This new Premier small format concept brings the might of the country's largest symbol group to this often overlooked but still very sizeable chunk of the market.
In return, retailers do not have to pay any fees to sign up for the small format but must spend a minimum of £4,000 a week with Booker. All marketing is free.
The first store to see the new concept brought to life is the 600sq ft VG Foodstore in Wheatley Hill, County Durham, just south of Newcastle.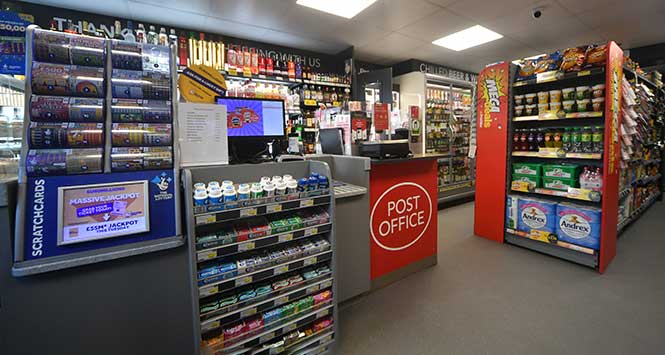 It has been run by the Dhinsa family for more than 35 years and was previously independent. Brothers Steve and Jassy, who have taken over the running of the store from their parents, decided the time was right for a refit and it closed for six weeks as it took place.
The new format takes the best learnings from high profile Premier retailer Mandeep Singh's store in Sheffield, which trialled lots of new elements to attract consumers, and has won high praise from retailers. Since it launched a year ago, almost 250 retailers have visited Mandeep's store with the view of learning from it in some shape or form – and few have come away disappointed. It's worth noting, however, that Mandeep's store is 1,800sq ft and the refit cost in the region of £150,000 to £175,000.
Martyn Parkinson, Booker Sales Director – Retail, said: "We found retailers wanted to replicate it but in a smaller store. So we worked on how to get the best bits into a smaller space. That was a real challenge.
"Luckily Steve and Jassy were looking to have a refit, they had visited Mandeep's store, and asked us to implement whatever we could from Mandeep's into their store."
Small with style
The small format store has a simple fascia that features the opening times and the services offered by the store, such as Post Office, Lottery and PayPoint, because services are currently playing a huge part in driving footfall. It has clear windows, to let light in, but also shoppers feel safer if they can see in and out. Outside posters advertise Premier's 'mega' and 'wow' deals, sandwich deal, and other footfall drivers. Premier says it is trying to keep the number of deals advertised outside down and focus on key footfall drivers to make the most effective possible use of the limited space available.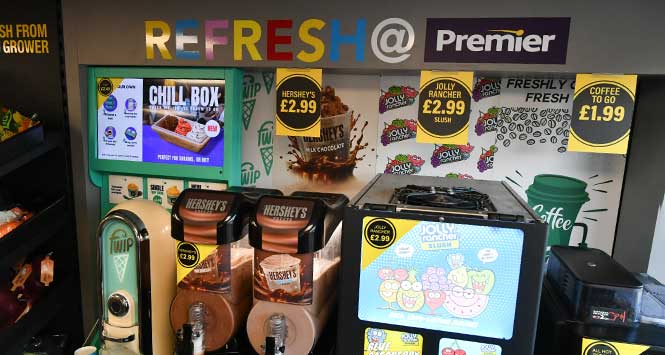 The store also features Refresh@Premier, a dedicated food- and drink-to-go area which includes fwip, Hersey's Freeze, Jolly Rancher Slush, and Douwe Egberts coffee. This section helps attract a younger demographic and the section takes up to £1,600 a week, attracting people from neighbouring villages, at margins of 65%.
Chill out
The biggest transformation for the store was its chilled solution. Despite being just 600sq ft, it now has a total of 5m of long-life chill. The brothers were keen to introduce more chilled but were put off by the challenges of managing wastage in a short shelf-life category. However, through Booker, they have gained access to 330 lines of long-life chill – a very expansive offering for such a small store. Unsurprisingly, chill sales have grown from £200 to £3,000 a week and the section attracts more new customers than anywhere else in-store.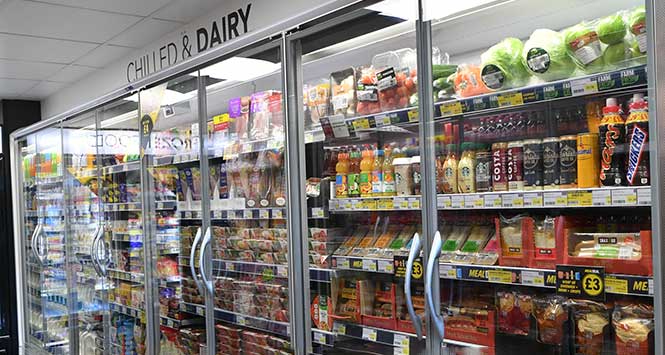 The shop's soft drinks section is probably the busiest cabinet. Around 20% of the range was taken out and replaced with on-trends and American lines. The store now chills larger bottles, popular with workers and youngsters for immediate consumption, and multipacks – a growing trend.
The refit has also seen the store's frozen offering grow. Previously it had one small freezer, and now the retailers are seeing huge category growth.
In the impulse aisle, small bags were removed – reducing the range by one-third – because bigger bags increase basket spend. In addition, Booker aims to keep items in shelf-ready packaging, so retailers only have touch stock once and replenishment is efficient.
"We are really conscious that the retailers are saying 'keep it efficient, don't add any complexity' because labour is expensive and it's quite difficult to recruit," said Parkinson.
The impulse aisle also features American confectionery and multipacks, which offer greater value than singles. In addition, Parkinson said Booker is trying to encourage Premier retailers to work with local bakeries, butchers, and breweries.
In the spirit
The store's spirits are backlit to increase stand out and the offer includes fractionals. "We are definitely seeing a switch in January to value in halves and quarters," Parkinson added.
The store also features chilled alcohol multipacks – a point of difference from the multiples.
Also new to the store is 1m of vaping. From a standing start, the category is currently taking £2,300 a week at 45% margin. Medicines were brought out from behind the counter to beside the till. Staff can still keep an eye on them, but sales have increased 50% because customers no longer need to discuss their ailments.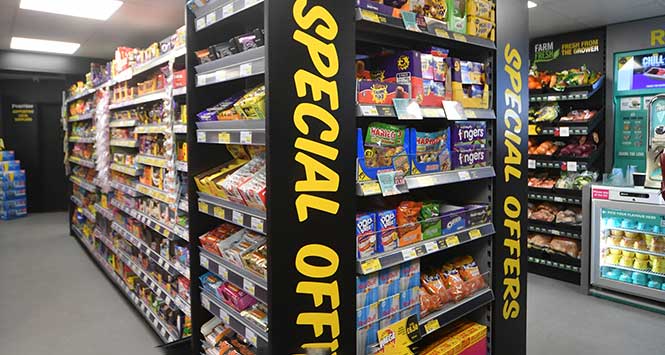 Meanwhile, the store still features newspapers, magazines, and greetings cards so it keeps its CTN identity.
The retailers talk regularly to customers about the range and if they feel something is missing they will bring it back. For example, the pet food range was recently extended to include treats and bird food. Recent feedback suggests more greeting cards need to be added.
The result? Previously the store did £8,000 sales a week on average. In the week before Christmas it did £20,000.
Looking ahead, Steve and Jassy are thinking about introducing home delivery and have already bought an empty unit next door for storage and picking purposes.
Steve said: "The format is brilliant – other retailers have been surprised at the range we stock."
He added: "My advice to other retailers is 100% do this – I should've done it before. Everyone at Booker believed in us and gave us the best help."