As we approach the SLR Awards 2023, we take the opportunity to reflect on another strong year for Premier, our reigning Symbol Group of the Year.
---
Premier: a brief history
1994 – Premier launched
2001 – First Premier store launched in Scotland
2003 – Premier reaches 1,000 UK stores
2007 – Premier reaches 2,000 UK stores
2008 – Bespoke Scotland leaflets launched
2014 – Premier reaches 3,000 UK stores
2022 – Premier reaches 4,000 UK stores
2022 – Premier named SLR Symbol Group of the Year
2023 – Premier reaches 500 stores in Scotland
With the
SLR Awards 2023
rapidly approaching in September, it's the ideal opportunity to take a look back at how the last 11 months or so have been for Premier, our reigning Symbol Group of the Year.
The UK's largest symbol group will, of course, be hoping to make it two in a row at the SLR Awards but whether they achieve that feat will be down to our panel of expert judges.
In the meantime, it seems appropriate to look at how Premier has progressed in Scotland over the last year and find out how winning the SLR Symbol Group of the Year title in 2022 helped Premier continue its growth in Scotland.
500 stores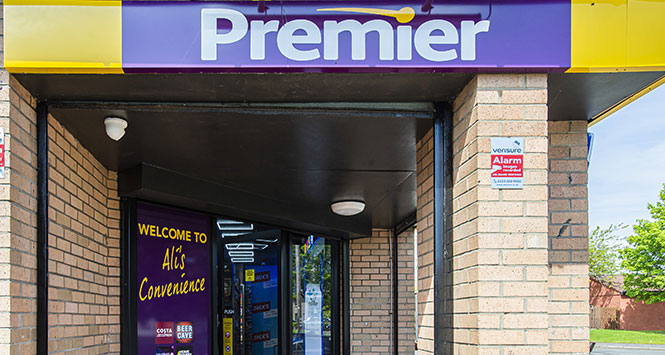 It has undoubtedly been a great year for Premier up here, capped by the recent opening of the 500th premier store in Scotland, Anila and Zulfiqar Ali's store in Tranent – but it's fair to say that Premier has been building solid momentum for at least the last few years.
The fact that Premier has added more than 150 stores in Scotland in the last two-and-a-half years says it all. And it's worth noting that, with 500 stores, Premier now accounts for around 10% of the entire local retailing market in Scotland.
The question of how the Covid years affected the growth is open to debate but it seems clear that Booker Sales Director for Retail Martyn Parkinson and his team enjoyed great success, with many retailers taking advantage of Premier's no-nonsense approach to partnering with retailers and with its increasingly joined-up approach to store development.
Premier has long offered a simple, straightforward model that focuses on profit – and that message appears to have landed well with many retailers during the pandemic.
Blueprint model
Over the last year or two, however, Booker has strengthened its offer to retailers through the use of a Premier 'blueprint', essentially a modular approach to store development that allows retailers the opportunity to pick and choose from a list of proven solutions that have been clearly shown to help retailers build busy, profitable stores and maximise profits from the space available in-store.
That approach is, for instance, readily identifiable in Premier Ali's in Tranent where a £210,000 investment saw Anila and Zulfaqir work with the Premier team to implement as many of the 'modules' as possible.
In Tranent this meant the addition of a Refresh@Premier Bar featuring hot and cold drinks-to-go, a beer cave, a vape bar, a greatly extended fresh and chilled bay and a strong frozen offer, all complemented by Premier's rolling promotional programme. The store also fitted digital shelf edge labels and runs a home delivery service through Snappy Shopper.
The one thing that most of the Premier 'modules' have in common is a focus on high-margin, high-volume, minimum-intervention products and services that deliver maximum profit.
If you're wondering whether it worked, the simple answer is a resounding 'yes.' In Tranent, sales were up 50% in just the first 10 weeks after the refit, and Anila and Zulfaqir were welcoming around 1,000 more customers a week to their store.
The Refresh@Premier Bar is taking over £3,500 a week from a standing start – with margins of around 65% – and the home delivery service has grown by about 30% since the refit and now takes around £6,000 a week. And Premier is confident there's still plenty of growth to come.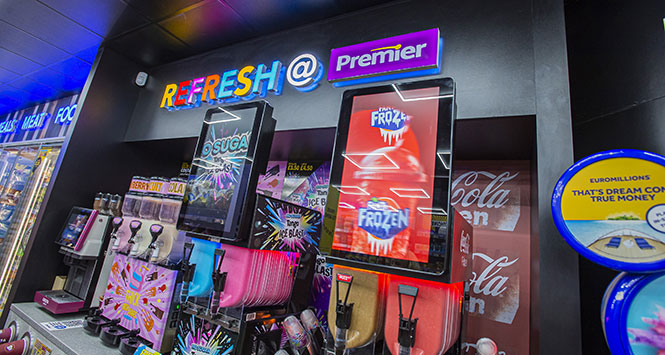 Honing skills
This modular approach has been honed by Premier over the last five years or so in flagship stores like Mandeep Singh's Premier store in Sheffield and, more recently, Premier Talbot Village in Bournemouth.
Scottish retailers now considering joining Premier are encouraged to visit these stores to see for themselves how it works. These days, however, retailers in Scotland are no longer having to travel down south to see the best of Premier. There's plenty of stores worth a visit in Scotland now, including Shak & Jen's Premier in Sauchie, Jaz Ali's Premier Grangemouth and Bill Gatt's Premier store in Whitehills on the north Aberdeenshire coast, a thoroughly impressive store built as part of a huge £1.6m investment.
And it's this huge uptick in investment that excites Martyn Parkinson most, with a steady stream of retailers in Scotland prepared to invest in their businesses to deliver modern, profitable stores.
"The really encouraging thing for us is that retailers are seeing what we are doing with the Premier model, they're seeing other Premier stores reap the benefits and they're willing to invest in refurbishing their own stores to a very high standard," says Parkinson.
"The Tranent store, for example, saw £210,000 invested and none of that was on building work – that was all refit and that's a considerable investment.
"We know how tough it is out there at the moment and that's why we're working so hard to get our Premier retailers' margins up to 30%. Stores that follow the blueprint typically see margins increase by 6% or 7%. It's all about creating a great in-store environment and working smart in key categories, keeping costs down and maximising PORs. We believe that if you follow our blueprint, you will get margins to 30% and you can expect full payback on your investment within 12 months."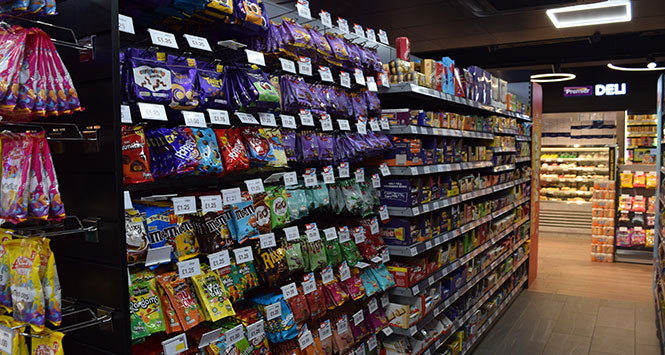 Onwards
To mark its 500th Scottish store achievement, Premier is planting 500 trees in Scotland as part of its ongoing extensive sustainability commitments and is also offering the chance to win £10,000 towards a new Refresh@Premier Bar to retailers who join the Premier family in the next six months.
Additionally, Premier donated 500 family meals in Scotland through the Fareshare charity, helping to support families in need across the country.
"It's an exciting time in Scotland for Premier," concludes Parkinson. "We were delighted to win the SLR Symbol Group of the Year award last year and it has undoubtedly helped us continue to progress in Scotland. We have a long and very successful history in Scotland and I'm looking forward to welcoming more Scottish stores to Premier in the future."