PayPoint's relationship with local retailers has been a complex and often difficult one, but under Nick Wiles (pictured above) the company is making strides in both generating fresh opportunities for retailers and tackling some of the thorniest issues.
by Antony Begley
---
The last year or two have been tumultuous for every business directly involved in the local retailing sector – and PayPoint is no different. The pandemic has created challenges for all, but it has also generated endless opportunities for businesses keen to seek them out.
PayPoint has certainly been one company that has used the turmoil of Covid-19 to re-focus and re-structure itself. A tillroll of acquisitions, investments and partnerships, along with one huge divestment – the sale of the company's Romanian division in October last year for £47m – has seen the business transformed in very short order.
And while it's small steps, the company is making in-roads into rebuilding its relationship with local retailers through engaging more actively with them, creating new opportunities for them, and facing up to some of the thorniest issues that have long been standing in the way of progress.
"It's been an incredible 18 months or so," says Steve O'Neill, Corporate Affairs and Marketing Director. It was also a pretty incredible 18 months for O'Neill himself, the man largely credited with transforming PayPoint's relationship with independent retailers during a five-year stint with the company before leaving in December 2019.When O'Neill joined the company in 2014, its relationship with retailers was essentially a toxic one. No conversation between retailers and the company concluded without mention of the dreaded Big C: commission.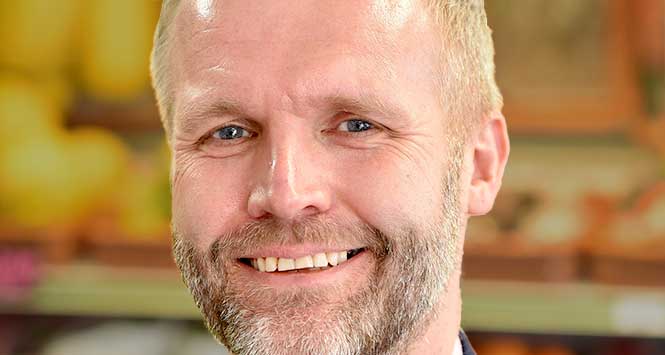 PayPoint's response was, broadly speaking, to duck behind the parapet and become largely invisible with a bare minimum of engagement with the sector that it relied on so heavily. It was viewed as aloof, arrogant and ungrateful by retailers. As Marketing Director at the time, O'Neill was quick to see how that was an unsustainable approach and set about an intensive programme of engaging with retailers at all levels: speaking at conferences, sponsoring industry awards schemes, running retailer panels, engaging with trade bodies and, ultimately, helping to launch the PayPoint One Epos system.
He knew what he would face when he spoke at industry conferences and he "fondly" recalls being booed on stage but his willingness to be there, to make his case and to listen undoubtedly earned him a certain amount of respect that ultimately helped him transform retailers' views of PayPoint.
"Yes, there were a lot of major issues and some of them we just couldn't fix," recalls O'Neill "but I always felt it was better to talk to retailers, trade bodies and stakeholders and try explain our position and to show that we wanted to talk and that we would do what we could."
The net effect was that the conversation with retailers moved on. The 'commission' word still cropped up, but less frequently, and a stream of new products and innovations gave O'Neill other, more positive subjects to talk about.
It would be an exaggeration to say that PayPoint was any retailer's favourite company, but there's little doubt that things had improved and there was a platform of sorts to continue building a relationship on. It was a remarkable achievement – which made it all the more surprising when O'Neill quit suddenly in late 2019.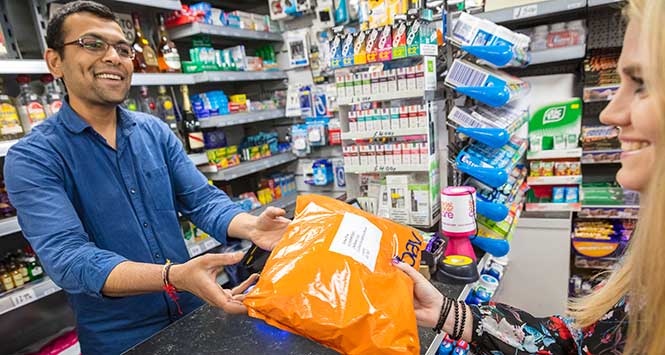 He kept in touch with some of his colleagues at PayPoint, though only out of common sense rather than a desire to return to the company.
That all changed when Nick Wiles was appointed as CEO in May last year. Wiles had been on the PayPoint board as a Non-Exec Director since 2009 and had been Chairman of the company for five years. When Patrick Headon stepped down as CEO due to ill health, Wiles was moved up to the Executive Chairman role before named CEO in May last year.
"That changed everything," says O'Neill, and before long he was back with PayPoint, initially in an interim role.
"Even in the short time I was away, the company changed beyond belief," he says. "We have made a number of acquisitions and, as a result, our universe has expanded significantly. For example, we used to have a universe that was essentially 28,000 retailers; now we have a universe of more than 60,000 SMEs and retailers. Those SMEs are across a whole range of industry verticals like hospitality, so we're a very different company."
Despite that growth, however, O'Neill says convenience stores remain a "huge part" of the business. In broad terms PayPoint now has three separate divisions which you could loosely describe as payments and banking, shopping and e-commerce. Independent retail falls within the shopping division, although it also falls under the e-commerce banner too thanks to the parcels and Collect+ services. Wherever they fit into the new structure, independent retailers remain "absolutely fundamental to PayPoint".
The obvious response is a curt: "Well, you would say that, wouldn't you?" But if you start to take a closer look at what PayPoint has been doing in the independent retail space since Wiles took over and what he has achieved in a relatively short space of time, then it's maybe worth cutting the guy a little slack.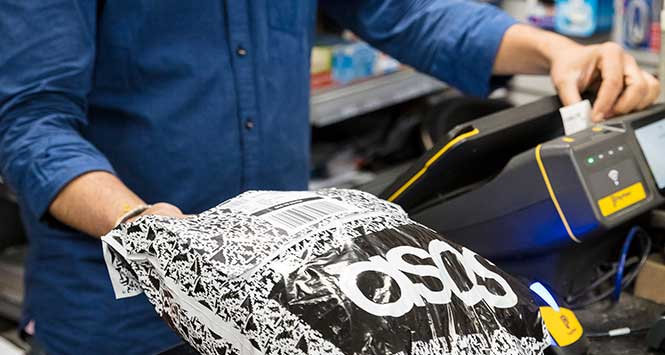 Perhaps most striking has been Wiles' willingness to start addressing core issues that have always wound retailers up. The balance of contract charges issue, for instance, was always a sore point. Getting out of a PayPoint contract was always difficult and expensive. Now, from October, it will be easy and a lot less expensive, with only a relatively small flat admin fee to cover the recovery of the in-store kit.
Another example is the long-standing problems of integrating PPoS into other Epos systems to let retailers use PayPoint on their existing tills. As of September, the pricing model is being simplified to a flat £45 a month fee to reduce existing fees for many retailers as well as easing the introduction of fees for those that do not currently pay.
OK, it's hardly wiping the slate clean, but it's steps in the right direction – and O'Neill is keen to highlight how there are many other ways that PayPoint is demonstrating its commitment to local retailers.
A recent £6.6m investment in home delivery platform Snappy Shopper, an active re-engagement with the Scottish Grocers' Federation and a partnership with McCurrach to make its MyStore+ rewards and incentives solution available to retail partners are the most recent examples.
"We've been very proactive over the last year and, crucially, Nick Wiles has been fully engaged with that process. When we went to talk with the NFRN and the SGF, Nick was there. He's committed to understanding retailers' concerns and finding solutions where he can. This is a step-change and it's the reason we've been moving so fast over the last 12 months."
There are no "golden bullets", warns O'Neill, but he and Wiles are focused on "the art of the possible", working hard at doing what they can to work closer with retailers and help deal with the challenges they face.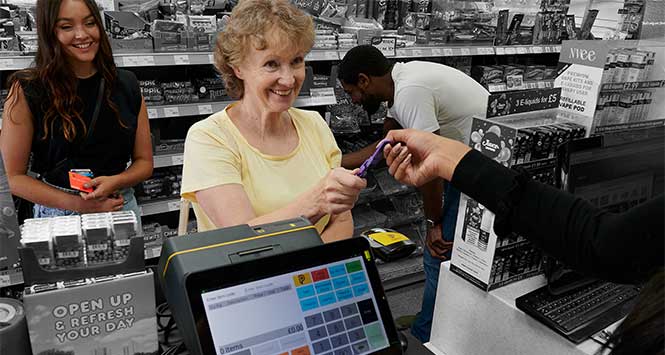 "When we bought digital payment services firm RSM 2000 in April and leading card payments and card terminal leasing businesses Handepay in November last year, it helped broaden our customer base and our capabilities. That helps us improve our offer to retailers.
"We're also making more progress on important issues like a cashback without purchase solution that will roll out this year. We trialled it in 10 stores and the results were very positive. It will help improve access to cash for customers and, importantly, it will offer retailers a commission model similar to an ATM. They'll get paid for the service, rather than paying for it. And it's worth noting that retailers will get the majority of any remuneration, as well as it not costing them like traditional cashback."
PayPoint's parcel send service will also be expanded in the near future allowing retail partners to have shoppers send as well as receive parcels at the local store. "We've already put special label printers into something like 3,500 stores," says O'Neill. "It's a fairly significant commitment and it lets retailers send parcels for customers as well as deal much more efficiently with returns."
The company has also just completed the complete restructuring of its field sales team. "The full team has been restructured into two strands," explains O'Neill. "The first is focused on new business but the other strand, and by far the biggest team, is focused on supporting retailers in every way they can. They will not be focused on selling; they are there primarily to help retailers get the most out of their relationship with PayPoint – and we firmly believe that with all of the new products and services we've added over the last year or so, there is plenty of scope for retailers to get more out of the relationship."
A decent example is Amazon Top Up In Store, which is targeting cash consumers. Sales are up by around 26% YOY in convenience stores, "yet only 2,000 of our retail partners are selling them regularly," says O'Neill. "In other words, 26,000 retailers aren't! That's a quick win right there."
So, all told, O'Neill and Wiles seem to be more than picking up where O'Neill left off in 2019. "We obviously can't fix all the concerns retailers have," he concludes. "But we're not going to hide. We're going to keep engaging with retailers, we're going to keep listening and we're going to keep collaborating with local retailers to help them drive their footfall, sales and profits."