Writing this month's cover story has been an eye-opener (and I don't mean the realisation of how bad the road network is in the Borders). I first discovered the potential damage Aldi could do to local retailers when the company revealed plans to build on a brownfield site in the south of Edinburgh – right next door to a hugely successful family business owned by Dennis and Linda Williams. Since then I've kept a closer eye on Aldi's development in Scotland. Watching it nick market share from the mults has admittedly raised a smirk or two, but the company's expansion plan is greedy, reckless and pays no heed to the damage it could cause small businesses like Dennis and Linda's – or like George and Kathryn's McCusker's Spar store in Hawick.
The glaring details of the shambles that has played out in the Borders town over the last couple of years is laid out from p17, and it's illustrative of a company hell-bent on making as much money as it possibly can from Scotland's towns regardless of the impact on the local community.
Separately, in an interview last month Scottish Lib Dem leader Willie Rennie said Fife would be better off without the controversial Amazon distribution centre. I'm not entirely sure I agree with that statement, but I was struck by his words:"I think Fife would be far better off if we had invested in home-grown industries," he said. He could easily have been talking about supermarkets, and the ease with which they've been allowed to expand at the expense of local businesses.
Okay, we don't live in some truck, barter and exchange utopia, but trampling on independent businesses that have served towns for generations is not a very commendable practice. As much as I find Aldi (and Lidl, by the way) at fault for this practice – Aldi is currently seeking sites in a further 26 towns in Scotland – what is even more troublesome is when short-sighted politicians welcome these stores into their communities with open arms. Yes, consumer choice is a good thing, yes, the discounters offer something new and different, but they've faced little political resistance, and therefore little rigorous impact assessment.
Not so in Hawick, where despite the support of many councillors, Aldi has been refused planning permission. There's still half a chance of an appeal, but from those I spoke to, there is little hope of the decision being reversed.
So, the independents look to have recorded a rare victory, George and Kathryn can get on with running their store, but with another 26 towns in Aldi's sights, there are plenty more convenience stores out there who could be in trouble – the question is, will Scotland's other local authorities follow Scottish Borders Council's lead?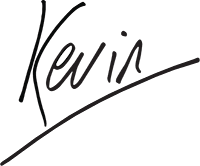 Kevin Scott, Editor