With marvellous benefit of hindsight, it was always likely to be a little naïve and optimistic to expect shoppers to retain the newfound passion for shopping local that they discovered in the Covid years. The cold, hard realities of modern life were always likely to kick back in at some point and, if a new Barclaycard report is to be believed, that point has arrived.
Shoppers appear to have forgiven the supermarkets and major suppliers for their failings and dirty tricks during Covid and are returning to their pre-Covid ways, largely abandoning the local stores that went the extra mile to keep them fed and watered during the toughest of times.
The Barclaycard report highlights how, within the first few months of the first lockdown being implemented, sales in local independent businesses shot up 28.6%. The supermarkets were facing massive availability issues, certain suppliers who shall remain nameless abandoned independent stores to funnel their output to the major multiples and the world was in meltdown – yet local retailers found a way, as they always do. And to my mind, local retailers shone almost as brightly as those stars in the NHS.
Fast forward to today however and 68% of shoppers are prioritising lower prices over shopping locally, says the report. Almost a third have shifted back to supermarkets because 'prices tend to be lower' and 23% have shifted to the big box retailers because they 'tend to have more options'.
You don't have to be particularly thin skinned to take mild offence at these shifts. Who was there for you when you needed them? Who found you your daily staples when Asda couldn't? But this short memory syndrome is easy enough to understand all the same, particularly as it's being fuelled by a cost-of-living squeeze that is accelerating this shift and taking us squarely back to a place where price trumps all else.
It's not all bad news, however. A fairly chunky 23% of shoppers still try to shop locally rather than in supermarkets or online, according to the Barclaycard insights.
As for the future? Even the late Mystic Meg would have had a tough job figuring out what the next few weeks holds in store, never mind the next six or 12 months. I have a hunch, however, that local retailers will find a way. They have a knack for it, you see.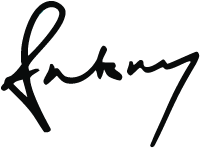 Antony Begley, Publishing Director, SLR