The recent advertising campaign, which was launched following a partnership between JTI and Crimestoppers has seen the number of tobacco-related calls to the Crimestoppers anonymous helpline number increase by 80%.
The calls included information on contraband and fake cigarettes and tobacco being smuggled into the UK to be sold in shops, out of people's homes (tab houses), via Social Media and to children.
Mark Yexley, JTI's Media Relations Manager, said details had been passed to HMRC and Trading Standards. "We hope to see prosecutions materialise in the very near future," he added.
Roger Critchell, Crimestoppers Director of Operations said, "As a crime-fighting Charity, Crimestoppers has a responsibility to tackle all types of crime, and working alongside JTI UK, we hope to be able to clean the streets of illicit tobacco. The link this trade has to serious and organised crime is very real, and with the help of information from the public on those supplying and selling these fake products, our aim is to ensure your community is a safe place to live."
The tobacco firm has also removed the tobacco gantry from a shop in Preston following a prosecution where the retailer was found in possession of illegal tobacco products.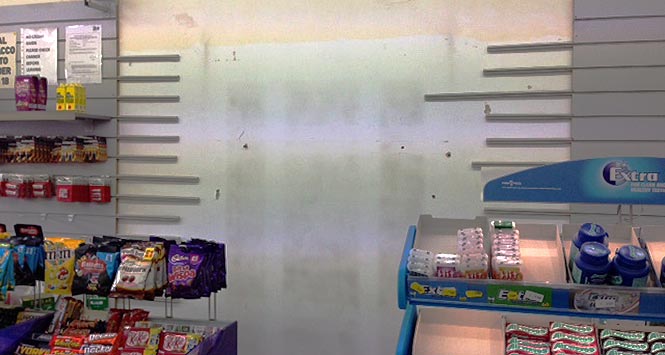 Commenting on the action at Crown Convenience Store, Charlie Cunningham-Reid, UK Head of Corporate Affairs said: "Given the offence committed by this retailer, JTI has decided that the removal of our gantry was the most appropriate course of action. JTI has had to do this as we continue to see some independent retailers get sucked into this illegal trade, giving honest hard-working retailers a bad name. If this type of crime continues, customers who buy tobacco products will lose faith and trust in their local shops as the perception grows that the independent trade is rife with 'dodgy cigarettes'.
"Our commitment to support the actions of HMRC and Trading Standards is steadfast and we must work together to eradicate this trend along with the reputable hard working retailers who also want to see an end to this crime".