With retailers fearful they may have to cut staff hours with the introduction of the National Living Wage, and a recent report claiming small business owners take very few holidays, are Scotland's local retailers happy with their work/life balance?
Donna Morgan: Best-One at Brownlies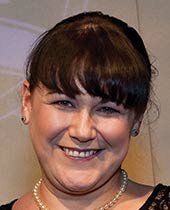 This year I had my first ten days off in nine years. Before that I would take a week off per year. It's getting easier to take time off. I even manage to have the odd weekend off here and there. I don't even keep in contact with the shop when I'm away because I have a fantastic team that just get on with it and this works very well. However, the staff end up doing more hours so you have to be careful. I am happy with my work/life balance now but I wasn't when the shop first opened. It takes time to get to a position where you can balance it. It's great to be there but it takes years to get to that stage.
Iqbal Sadiq: Spar Maryhill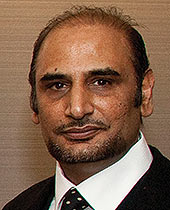 I normally get away once or twice a year for a week or two. While I'm on holiday, the staff would text me if anything was wrong. I try not to make contact with them unless they need me. I send the manager a text asking how things are going but I wouldn't regularly phone the shop. If I'm on the other side of the world there's not much I can do to help anyway, so I leave them a list of contact details in case of an emergency. It's hard to get time off when self-employed. When I'm away I look forward to coming back. I enjoy what I do and run it like a business as opposed to a shop.
Brian McCaughey: Londis Inveraray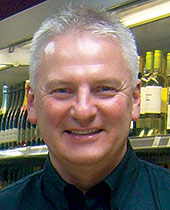 We've not managed a holiday at all this year. It's been completely non-stop in the last 18 months since we opened the shop. Perhaps optimistically, we've booked to go away in January and I hope we don't end up cancelling. That said, I'd like to hope that once this summer's tourist season has quietened down, we can step back and take a breather. It's very busy right now. At the moment we're working seven days a week and with it being a family-run business, that means we're all working long hours. It's full on but we're still new to the retail game so it's enjoyable even if it is mentally and physically demanding.
Graeme Knowles: Nisa Aberdeen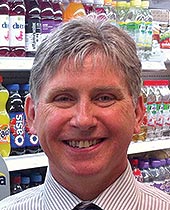 I've had a week off this year because we're going through a reorganisation of the business at the moment. I normally get four weeks off. I work 24/7 but I appreciate private time; it is very important to have that. I would only contact the shop when I'm on holiday if it was a dire emergency but, to be honest, I can't recall that ever happening. Most things can wait a few days. I am very satisfied with my work/life balance. It is easy to get locked into the business and forget to take a break but you've got to remind yourself to do that. Even if it's just a weekend it helps to recharge your batteries.