The Scottish Grocers Federation (SGF) has welcomed newly-published statistics from a key Scottish government report which show that it is now much less common for school pupils to buy alcohol directly from local shops.
The data is part of the Scottish Adolescent Lifestyle and Substance Use Survey (SALSUS) and shows that since 2002 the number of 15-year old pupils buying alcohol from a shop fell from 18% to 6%. However, the report also highlighted that, for young people, the most common sources of alcohol are now from the home, relatives and friends.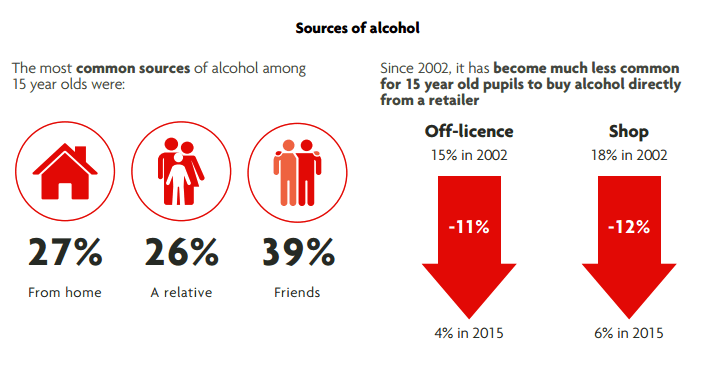 SGF head of public affairs Dr John Lee commented: "This marked decline in purchases from shops is very encouraging and clearly shows that retailers have been extremely successful in implementing Challenge 25. It also clearly shows how seriously our members take responsible community retailing and their compliance obligations. Our focus now has to be on supporting retailers and our communities in dealing with more complex issues such as proxy purchase."
As part of the Scottish Alcohol Industry Partnership SGF has recently been involved in highly successful proxy purchase campaigns in Edinburgh and North Lanarkshire.
SALSUS is a biennial survey, complied on behalf of the Scottish government, and is based on responses from 25,304 pupils across 264 secondary schools in both the state and independent sector.