A retailer in Cheshire has become the first NFRN member to implement the scan & go functionality of the Jisp all-in-one shopping app.
Jisp recently partnered with the NFRN to offer retailers an all-in-one solution providing same-day home delivery, click & collect, mobile payments and in-store scan & go services. The app also opens up new opportunities for digital engagement with customers.
The deployment – at Hightown Convenience Store in Congleton – saw store owner Steve Archer try out the app's scan & go capabilities. With the app downloaded, customers start their shop by scanning a QR code located on Jisp's Payment Pod located at the store entrance. They then simply scan items as they move through the store and scan the displayed QR code at the Payment Pod a final time to complete the purchase.
The scan & go experience rivals the speed and convenience of contactless, self-service options available at larger retailers. The service is expected to increase footfall and total basket value, and will help convenience store owners serve more customers, more quickly.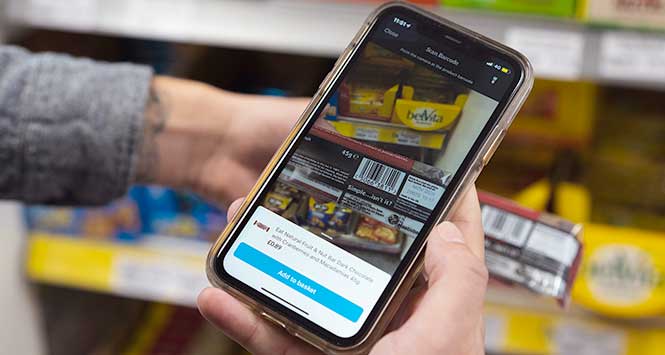 The app is powered by Swiss software company Scandit's computer vision technology which turns everyday smartphones into powerful barcode scanners.
A number of NFRN members have signed up for the Jisp app and the roll-out is expected to reach 500 stores by Christmas. The deployment is intended to boost service standards for customers and increase the success of the membership.
NFRN National President Stuart Reddish commented: "What we appreciate about the app is that it gives our members immediate digital access to their customers. Commerce has been moving increasingly online for many years, and the impact of Covid-19 will only accelerate this. The larger players have usually had the advantage when it comes to resources, but the Jisp app will empower us to digitise and provide a more modern customer experience. Shoppers can pay quickly and easily and, in the post Covid-19 environment, this will satisfy their preferences for not handling cash."