Come rain or shine, summer offers a great opportunity to boost sales of soft and alcoholic drinks. SLR offers a round-up of some of the latest NPD and activity.
---
Coors keeps it cool
Molson Coors has launched new limited-edition packaging to highlight the ice-cold refreshment of Coors this summer. The packaging features thermochromic ink which turns the mountain peaks on all Coors bottles and cans blue when the beer is cold enough to drink.
This summer the brand is launching seven new limited-edition chill-to-reveal designs that put this unique characteristic front and centre – a hidden word will be revealed behind a pair of sunglasses across the full length of every bottle and can when the packs are chilled to the perfect temperature for a mountain cold refreshing beer.
A nationwide out-of-home and social media campaign with a range of influencer partnerships will run throughout the summer alongside exciting in-store activation.
The limited-edition bottles and cans follow on from a multi-million pound rebrand of the product, which saw it renamed to Coors last year.
Back on the Thrones
Treasury Wine Estates is to launch a limited-edition Wolf Blass 'House of the Dragon' wine next month as part of a tie-in with the hotly anticipated prequel to one of the most-watched TV series in history – Game of Thrones.
Available in three limited-edition labels, fans can step back into the world of Westeros with the Wolf Blass' Fire & Blood Cabernet Shiraz, a fiery, classic Australian red blend wine.
RSP is £13-£15 with House of the Dragon to air globally on 22 August 2022 on Sky Atlantic.
New Oasis campaign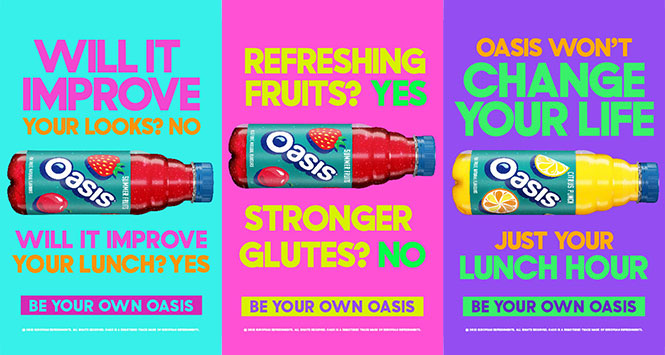 Number one juice drinks brand Oasis [Nielsen, March 2022] is helping retailers maximise lunchtime sales this summer with a campaign focusing on urban centres with out-of-home, social media and digital advertising.
The light-hearted campaign aims to tap into the lunchtime occasion and is expected to reach 81% of young adults multiple times. Quirky headlines include 'Oasis won't change your life, Just your lunch hour. Be your own Oasis'.
The range is fully HFSS-compliant, with all natural flavours and no artificial colours. Variants include Summer Fruits, Citrus Punch and Blackcurrant Apple.
Smoked orange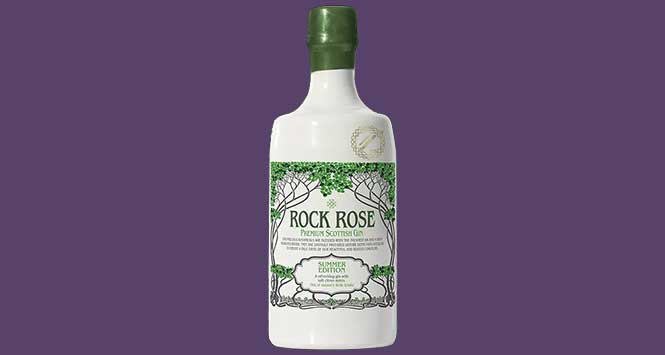 Scottish distillery Dunnet Bay Distillers has launched a new gin expression: Rock Rose Gin Smoked Orange. This is a gin with a difference, not just because of the flavour profile, but because of its creator – a graduate trainee, Craig Chambers, aged just 23.
The gin is made in the UK's most northerly mainland distillery by a family-owned company that has environmental sustainability at the heart of its business.
Chambers, a recent Brewing & Distilling graduate, has worked with Dunnet Bay on and off since he was a teenager. A local resident from Thurso, he returned to the company where he was invited by co-founder Martin Murray to come up with an entirely new gin expression.
Chambers said: "I have a passion for smoky, peaty whiskies and so it was a natural development to consider a smoky gin. I opted for Lapsang Souchong tea, providing the perfect finishing touch."
The gin is bottled in the signature Rock Rose Gin ceramic bottles.
Barr gets fruity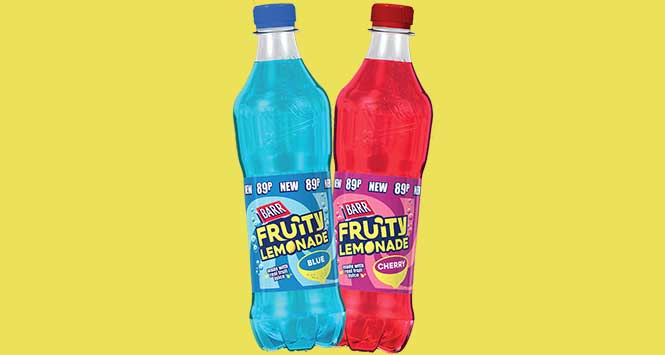 Barr Soft Drinks is set to add incremental summer sales to the soft drinks category with the launch of its latest innovation, Barr Fruity Lemonades.
The new sub-range, Barr Fruity Lemonades, has been created to meet the needs of Gen Z shoppers. Barr Fruity Lemonade Cherry and Fruity Lemonade Blue are now available across all channels.
"With flavoured carbonates acting as the perfect entry point into the soft drinks category, new product innovation is key for retailers looking to drive incremental sales," said Adrian Troy, Marketing Director at Barr Soft Drinks.
"Barr Fruity Lemonades offers shoppers something really quite different, blending big, full on fruit flavours with a refreshing lemonade finish."
Cîroc summer
Cîroc has relaunched its bestselling Summer Citrus flavour following the success of its initial launch in 2021 and is set to become a permanent fixture within the no.1 super-premium vodka's portfolio.
Demonstrating its relevance within the flavoured vodka category, which is currently the fastest-growing segment in vodka at +51.9% [Nielsen, Jan 2022], Cîroc Summer Citrus sold out when it launched as a limited-edition flavour last summer.
With 50% of those that buy Cîroc in convenience saying they would only ever consider purchasing the premium-vodka brand [Incite, Apr 2020], Summer Citrus is set to capitalise on the brand's popularity and help to drive sales this summer and beyond.