Whichever wholesaler or cash & carry you use, own label products are more than likely finding more space on your shelves. Post-recession, wholesalers have raised standards of their ranges to encourage continuing growth – a strategy that is paying off.
---
The popularity of own label products has risen markedly since the economic conditions took a nose dive in 2008. However, rather than simply cash in while they could, wholesalers saw an opportunity for long-term profitability and began to invest more into their own-label products, improving quality, packaging and marketing their lines.
This has led to continuing popularity even as the economy recovers and gives retailers the ability to strengthen their offer. While premium lines are also gaining traction in many stores, a strong own-label offer gives retailers the opportunity to stock three tiers of products – from own-label, to brand and premium brand.
A basket full of own-label products may not be worth as much as branded products, but margins tend to be higher – considerably so in some cases, with numbers hitting 40% and above. There's also the question of what customers want. If they are forgoing branded goods for own label then it's because that is what their budget allows. These household budgets continue to be tight and so retailers wishing to grow their sales must respond to consumer demands above everything else they do.
Not only has the quality improved, but the number of lines available has gone through the roof. At Nisa, there are over 1,300 lines in its Heritage range. At Spar, there are over 1,000 lines – a number of which have featured in the company's recent television campaign.
Here then is a showcase of sorts, looking at what's on offer from many of the leading wholesalers. If you are part of a symbol group, you can compare your own offering to those of other companies, and if you're an independent, look at what offer you think would work best in your store. What's clear is that there's more choice out there than ever before.
Best-In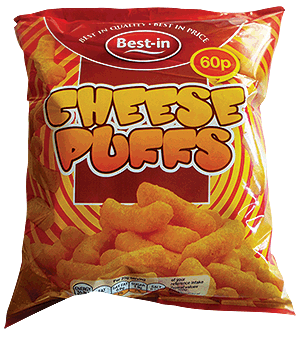 At Bestway, there is a huge range of own-label products under its Best-In brand. In Best-one stores Best-in is the number two selling brand in a number of categories such as haircare, canned goods, paper products and jams and preserves and number three brand in biscuits and soft drinks. In sports and energy, the Best-in range outsells all other brands by volume. Soft drinks, paper products (toilet tissue/kitchen rolls, etc), canned grocery and the County Choice range of cider from Batleys are all performing well.
Nick Brown, Category Manager, Own Label, sales, says: "Consumers shop across a range of need states and price points. Own label provides a credible alternative to brands where shoppers are looking for a value offering. Best-in by many consumers is seen a trusted brand rather than an own label range and is viewed more preferably that many tertiary brands. The main thing for retailers is to provide a range in-store that meets the needs of the majority of shoppers and that includes a quality, fairly priced own label."
Best-in is in the process of gap-filling in key categories where own label has a major role to play especially in fresh and chilled which is a key category for retailers. It is also introducing some new energy drink products and later a 70g snack range and will keep developing its chilled and fresh offer for retailers.
Heritage

Nisa's Heritage own label range spans over 1,300 products and incorporates Heritage Pantry, Heritage and Heritage Gourmet.
The Heritage range covers most categories to allow Nisa retailers to offer a competitive own label range. The most prominent category within the range is chilled and Nisa has rebranded and reformulated the entire 500 Heritage chill lines, bringing enhanced quality into the new world Heritage collection.
The group is focusing on increasing the number of lines in its Gourmet range, as customers seek a bit of luxury at home. "Own brands are important as they offer consumers value for money, alternatives to branded products, as well as allowing entry into markets where there isn't any big name branding," says Erin May, Heritage Brand Manager. "As the multiples develop their own label ranges, consumers look to find this level of investment within convenience stores too and our members want to be able to offer this to their customers."
Independent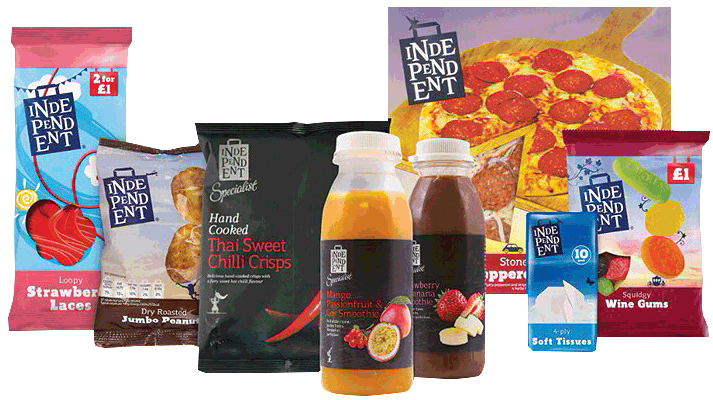 Costcutter's 'Independent' brand has grown 27% year-to-date, with over 620 products across all product categories including fresh meat, fresh produce, dairy, core grocery, including an impressive snacking and confectionery range, biscuits, soft drinks, pet food and household. This year has seen additions to sandwiches, a new range of barbeque meats and ice creams.
As part of its wider marketing strategy, Independent television adverts launched in June to help drive increased consumer awareness for the brand.
Jenny Wilson, Marketing Director, for Costcutter Supermarkets Group, explains that along the main Independent range there is the value tier, Independent Trader, which offers value on everyday essentials; Independent Specialist offers those little everyday luxuries with good quality products at great prices.
"The range has been developed specifically for independent convenience retailers and enables them to build consumer trust in pricing and quality across a large range of products," she says.
Spar Brand
Over the past 12 months, Spar's own brand has gone from strength to strength with retail sales of over £300m. Spar claims that its own label is now significantly more recognisable than all other symbol group competitors with 63% of consumers able to identify Spar own-label. There are now over 1,000 products in the range.
On average, 54% of shoppers buy own brand products when visiting stores and this number increases to 82% in Spar, highlighting the strength of the range.
The company continues to expand its range and is celebrating its own label success over the past year with the launch of an in-store and online Spar Brand awards campaign. The campaign highlights the 120 award wins Spar Brand products achieved.
"Good value is the fundamental decider for customers, and the range is constantly monitored and checked against the major supermarkets to make sure Spar brand stays competitive," says Susan Darbyshire, Spar UK Brand Director. "For our retailers the range also provides further opportunity to build customer loyalty. Our top 100 lines deliver a combined average weekly sales value of over £1,500 per store per week."
Today's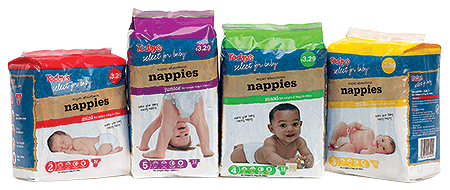 Hilary Nithsdale, own-label trading controller, Today's Group, says: "Consumers are still buying heavily into own-brand – they began doing so as an austerity measure when the recession first kicked in, however, people are now starting to realise that own-brand lines have improved in quality and are helping them to make significant savings."
The group's own-label sales are up 51% compared with this time last year and Nithsdale says "The range gives our retailers a credible, attractive alternative to branded lines, helping them to compete head to head with the multiple retailers."
In addition to a recently launched pet sub-brand, Today's is also launching Today's Select babycare range.
Happy Shopper & Euro Shopper
If any own-label brand can serve as an illustration of the strength of own-label then it's Euro Shopper. The Booker brand is among the fastest growing convenience brands in the UK. The reason? Its prices can be as little as 50% that of brands – and with strong margins for retailers, the reduced spend is compensated for through a higher return.
The range includes cleaning supplies such as washing up liquid, student essentials such as baked beans, and tasty treats such as Euro Shopper chocolate.
The jewel in Booker's own-label crown is the Euro Shopper Energy drink. Not only is it one of Booker Cash and Carry's most popular products, but it is one of the biggest-selling energy drink brands in the UK.
Happy Shopper, meanwhile, has been around for decades and the range now has over 400 products available. Consistently providing around a 30% margin on the single selling price, and at least 20% where there is a '2 for' promotion on the pack, retailers have become confident in how the offer can improve their takings.