It's hard to believe it but the 2022 running of the SLR Awards marks our 20th anniversary of the event. Two decades of recognising and rewarding the best retailers in Scotland, two decades of celebrating this entire remarkable industry and all that it's been through in that period.
I still remember the very first SLR Awards, all those years ago, at Murrayfield Stadium, hosted in a typically robust performance by our launch hosts Stuart Cosgrove and Tam Cowan. They were lively, down to earth, passionate and prone to the odd bit of colourful language and I like to think they set the tone for the Awards for the years to come.
Since then we've never looked back and we've enjoyed some outstanding hosts from Frankie Boyle to Romesh Ranganathan and we've been to some fantastic venues; Stirling Castle remains a favourite, but unfortunately we outgrew the historic castle and its relatively limited capacity.
We had to move onwards and upwards – just as the Scottish local retailing community has done over those same two decades. Our list of Scottish Local Retailers of the Year reads like a who's who of the industry and, remarkably, many of the previous winners, even those from the earliest years of the awards, are still in the game and arguably doing better than ever.
Part of the reason for that, of course, has been the pandemic. A truly horrific period in the life of all retailers, but a period of unprecedented financial success for most. And speaking of Covid-19, we are delighted to confirm that, barring any more major upheaval, we will be hosting the SLR Awards as a live, face-to-face event for the first time since 2019.
What a journey it's been – and long may it last for us all. Here's to you and here's to a very special industry that I've been proud to be involved with for almost 25 years.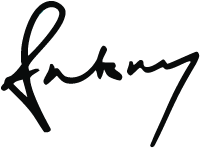 Antony Begley, Publishing Director