Local, regional and national sourcing has been a 'thing' in convenience retailing in Scotland for a long time now, but local sourcing has never really gained the status that it deserves. Not really.
We've always known that many shoppers prefer locally sourced products and we've also long known that they will pay a premium for products from trusted, known local producers, particularly in categories like butchery and bakery, and increasingly in products like gin and craft beers.
We've always known too that local retailers are often keen to stock locally sourced products which can help set their store's offer apart from the competition. So why has the locally sourced opportunity never been fully exploited? The answer, in many instances, is a purely practical one. Sourcing local products adds layers of complexity that don't exist when you simply complete an order on your wholesaler's website. There can be problems with barcoding, problems with delivery frequency and volume, problems with ingredients listing, additional layers of admin and invoicing and so on. In other words, it can be a faff.
Yes, many big wholesalers have enhanced their central billing facilities to make it easier for retailers to source local products but the range available through central billing tends to be very limited. For many retailers, local sourcing is more hassle than it's worth.
But here's the thing: shoppers really want locally sourced products. Research conducted in November by Edinburgh-based 56 Degree Insight found that 57% of Scottish shoppers prefer locally sourced products (to reduce food miles), 54% prefer products clearly labelled as Scottish and 56% look for products with clear provenance. No matter how you cut it, that means the majority of your shoppers want local, regional or nationally sourced products.
This dovetails nicely with another key trend: the trend towards retailers creating 'destination stores' with differentiated offerings that set their stores apart from the competition. Why should a customer pass another store to get to yours? One fantastic way of enhancing your destination store credentials is by growing your locally sourced range – and shouting about it in-store and on social media or in the local press.
The benefits of local sourcing are extensive: improved sustainability credentials, supporting the local economy, driving up revenue and profits, and an enhanced shopper experience are just a few of them. Local sourcing also 'feels' right at this juncture. Shoppers are looking for quality, they're looking for authenticity, they're looking for socially conscious retailers, they're looking for retailers who are doing their bit for the planet.
Yes, it may be a little harder work for retailers, but the upside is potentially huge. That's why SLR is launching a 'Local Heroes' campaign to encourage local retailers to embrace our home-grown heroes. Scotland's food and drink is famous the world over. It's time to make it famous in convenience.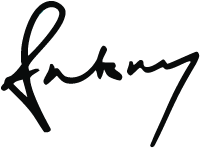 Antony Begley, Publishing Director