Monitoring trends and knowing your customers shopping habits is key when it comes to choosing what products to stock, but certain brands and products remain absolute must stocks, regardless of your store's customer profile or location.
by Iain Hoey
---
By their nature, convenience stores have less floor space to stock marginal lines than larger channels. That, though, is a major strength of the c-store channel — giving the customer the ability to find exactly what they are looking for quickly and with complete confidence. The challenge for the retailer is to make sure that their stock reflects the needs of their customers.
The fundamentals are, however, generally the same: always provide availability of core lines, offer a wide variety, create in store theatre, and pay attention to trends. Retailers need to keep a close eye on trends and customer preferences unique to their stores to maximise the return on space available.
Keeping track of trends
Knowing your customers and their shopping habits is imperative when it comes to making sure shelves are stocked appropriately and creating customer loyalty. Richard Gardner, National Account Manager at McEwans stresses that retailers should listen to their local shoppers in order to maintain this relationship. "Scottish based retailers will know all too well that their regular customers have their favourite beers, for example. Speak to your customers and find out what beers they might be interested in you adding to your shelves. After all, they're the ones who will choose to shop elsewhere if you don't give them what they want."
Gardner also encourages retailers to look at the ever-growing pool of data. "To attract more customers you need to keep an eye on changing trends. Manufacturers will research trends and customers' behaviour, so ask to see any data that gives you better insight into stocking their products. McEwan's IPA, for example, is a direct response to the changing tastes of younger drinkers and has proved to be very popular across Scotland. A famous, heritage brand with a modern beer loved by lager and ale drinkers alike – surely that's a must stock."
---
Is store theatre important to the 'must stock' concept?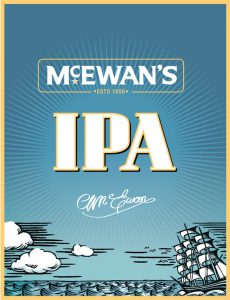 "Absolutely. So long as it's is within the confines of licensing rules, you need to grab your customer's eye and show them that not only are you stocking their 'must haves' but also other items that they may need too. Keep your shelves well stocked, products facing forward, make sure promotions are in prime position and tell your customers about what you've got on offer too. Consider taking your 'must have' store theatre online too. If you've got a Facebook page, then post images of the things that people are most likely to need and consider 'must haves' at certain times of year. Sporting tournaments are a great way to promote your beer selections. A simple post pointing to a Six Nations Rugby deal, for example, will get people through your door."
Richard Gardner, National Account Manager at McEwan's
---
As brands carry out continual innovation it can be difficult to keep up with all the latest trends – not to mention the risk that comes with stocking an unknown entity. Gardner urges retailers to keep a good relationship with sales reps to know how products are selling across the board because if it's selling well elsewhere then it is worth considering. All a new product might need is a little in store theatre to push local consumer awareness, and so retailers should take advantage of any POS materials on offer.
"If a product is doing well, if it's regularly in the top spot in its category then you need to know so you can capitalise upon it," Gardner says. "Don't be frightened to choose a new product over another if it's not doing as well as you'd hoped. Ask your sales rep for POS packs too to help promote the products on your shelves, not only will this make your shop more inviting but it'll certainly give the customer a chance to try something new, or keep in mind that when it comes to 'must haves' they need not go anywhere else."
Amy Burgess, Trade Communications Manager at Coca-Cola European Partners advises retailers to take advantage of special occasions such as Valentines Day and Easter with special dispalys to encourage shoppers to stock up for the event. "Where space is available, secondary sighting is a great way to help boost sales in-store," she says. "Once the main display has been utilised, retailers could benefit from showcasing products in other areas, such as close to the entrance of the store, aisle ends or adjacent to the till queuing lane to help attract shoppers' attention and prompt purchase."
AG Barr must stocks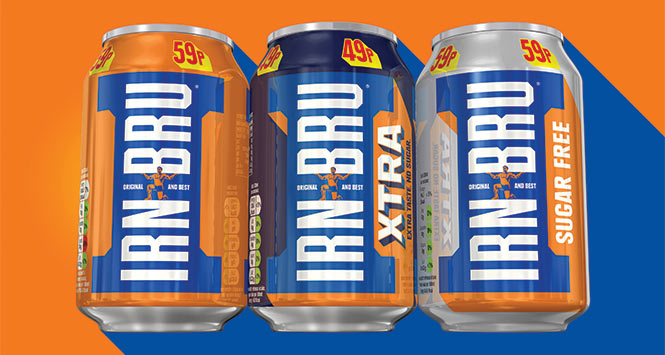 Irn-Bru continues to be the number one Scottish grocery brand
The Barr Family range is the Scotland's biggest range of flavours
Rubicon is the UK's top Exotic Juice Drink brand
Strathmore is a quality trusted quality water brand growing at 22% in Scotland
Rockstar is Scotland's favourite big can flavoured energy brand
Snapple has built a loyal following in Scotland with sales up by +53% year-on-year
Trial and error
Retailers will already know what brands to stock, but with so many widening their portfolio with new permanent and limited edition lines, and a limited amount of shelf space, it can be a tricky thing to get right. SLR provides monthly guides to the best and newest products available to the convenience sector, but every store is different and retailers will know what their customers want. For some categories, it can be a case of too much choice, but all it takes a little trial and error.
Take gum for instance. Wrigley are constantly working on new products, and with gum positioned generally near the till point, it is a predominantly impulse driven category with 62% of single gum packs being unplanned purchases (AGS Research). There are so many flavours and varieties that monitoring what sells is imperative – it might sound obvious to say, but if it isn't selling, don't stock it. New Wrigleys products, formats and flavours are constantly popping up such as Cool Breeze Bottles, Extra white, in-car gum holders, PMPs, hanging bags and beyond. Retailers should continuously monitor what products are popular with their shoppers and keep these lines well stocked on their shelves.
Wrigley's five simple steps to help successfully manage sales
Availability is key – remember to re-stock each morning and prior to peak traffic times
Stock the best-sellers
Champion new products
Multiple sitings – to drive additional purchases and ultimately maximise sales
Offer a wide choice of pack formats and flavours to meet different consumer demands