In the last year, 65% of local retailers reported increased sales in price-marked packs, while 76% think that PMPs improve a store's price image. That may explain why PMPs are prevalent in every area of a modern convenience store.
---
While price marked packs are a relatively recent phenomenon in convenience, Scottish confectionery firm Golden Casket has been using the mechanic since 1990.
The firm says that being an independent manufacturer has allowed the company control its own products and keep its quality consistent.
Its £onepounder range is all £1 and the price point has always been the biggest selling attraction to retailers. The range has just short of 80 lines, including chocolates, boilings, fudge, toffees, chews, mints and soft lines.
Golden Casket says that £onepounders offer great value to the consumer without harming the profit margins of the retailer, pointing out that repeat and multiple sales of the £1 bags out-weighs what may be a smaller margin for them than other packs.
Golden Casket also points out that unlike many products, which are promoted down to £1 before returning to a higher price, consumers can be confident that the price of £onepounders doesn't change, providing retailers with a reliable and constant price point.

Tobacco
Tobacco has been a category where price marked packs have been particularly helpful for retailers and consumers. In 2014 nearly 40% of the total cigarette volume sold was in PMP format. Furthermore, PMPs now account for around 37% of total tobacco volume sold within independent outlets; this figure is up by 3.2% over the same period in 2013. It is safe to say then, that while this trend may change after the display ban, for now it is what customers demand.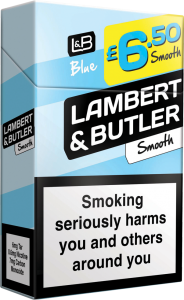 With price such a key sales driver, bold PMPs have been used to great effect. You'd be excused for thinking that will change in April when the display ban comes into force, but Richard Wood, acting Head of Business Development at BAT, has other ideas. "We've heard from some retailers that they are questioning the value of PMPs after the display ban – but actually, we anticipate this will be precisely the time when PMPs will be most needed to demonstrate best value and increase adult smoker loyalty," he says.
Its Cutters Choice range has been extended with the launch of Exquisite Blend, making three blends, available in three sizes. The range is one of a number of BAT products available in price marked packs as part of its BAT's PMPs are part of the MOR£ programme – where retailers can access advice and rewards from BAT.
Imperial Tobacco's UK Communications Manager, Rachael Geake comments: "PMPs have a vital role to play in achieving a positive price perception and communicating effectively to shoppers that everything in a retailer's store is great value for money."
A huge number of the company's products are price marked, including the newly lowered PMP price for L&B Blue King Size 19s and L&B Blue Smooth King Size 19s from £6.62 to £6.50. L&B Blue Superkings have also recently launched, with an rrp of £6.79. Price-marked packs are also available for £6.55 while stocks last.
On the RYO side, Player's Gold Leaf 9g is available in a PMP of £2.87 to the 50g pouch which has a PMP of £14.95, the 50g pack all packs also include quality papers.

Spirits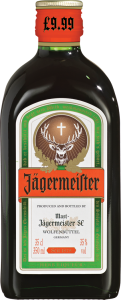 When even pricier categories like spirits invest in price marked packs then you know it has taken hold. Diageo has a huge range of PMPs across Smirnoff, Archers, Bell's, Morgan Spiced and Pimm's – and across a number of bottle sizes. One of its more innovative plans was the launch last summer pre-filled 20cl Counter Top Unit, which is designed to drive sales of fractionals within the convenience sector, encouraging consumers to trial different spirits. The unit contains price-marked bottles of Gordon's, Smirnoff and Bell's at £4.69 PMP. It should be placed on counter tops, bringing spirits out from behind the counter, and allowing shoppers on a 'something for tonight' mission access to what they want quickly and easily.
Jägermeister has also joined the party, last month introducing price marked bottles for the first time. Available in convenience stores and wholesale channels, the price marked bottles will be sold across 50cl (£14.99), 35cl (£9.99) and 20cl (£5.99) bottle formats to increase visibility and distribution and reassure consumers they are paying a fair price.
Soft Drinks
The impact of price-marking was demonstrated in a recent leading retailer study carried out by AG Barr, when the Rockstar range was moved from plain packs to 99p price-marked packs. This resulted in an 800% uplift in rate of sale for Rockstar and importantly, this growth was incremental as the overall energy category in this retailer actually grew at the same time.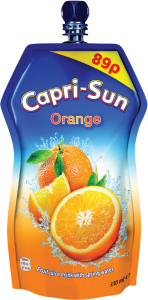 "This trial clearly demonstrates that price-marking is a winning strategy for retailers. It drives footfall and rate of sale, builds shopper loyalty and when managed correctly, is a proven way to drive incremental category growth," says AG Barr's Head of Marketing, Adrian Troy.
As price marked packs evolve, so to do the offers available on them and this year AG Barr introduced a trial mechanic on Rubicon one-litre cartons which were flashed £1.29 or '2 for £2'. This multibuy element proved so successful that it already been used on Irn-Bru and Barr flavours and is being repeated on Rubicon as well as being rolled out on Sun Exotic and KA one litre cartons.
Coca-Cola Enterprises updated its PMP range this year; PMP range includes a wide variety of soft drinks, such as the £1 500ml Coca-Cola range. Most recently the has launched an 89p PMP which is available in the Capri-Sun Orange variant making the drink a great, cost effective solution for people on-the-go.
Dave Turner, Trade Communications Manager at Coca-Cola Enterprises says: "With pressure on smaller disposable incomes and household budgets being squeezed, PMPs help to reassure shoppers they are getting good value for money and in turn are more likely to make a purchase."
Vimto Soft Drinks Marketing Manager, Emma Hunt, comments: "PMPs have become an important factor in purchase decisions for convenience retailers and to recognise this we've significantly grown our PMP offering across our brands. Within the Vimto range alone, PMPs account for over 74% share of both the RTD and Carbonates sales for the brand."
This year, Vimto launched a 250ml No Added Sugar Still Sportscap Mini PET single bottle nationwide through the Cash & Carry and Wholesale channel. Available in Vimto No Added Sugar, the single bottle is a 59p PMP while a 6 x multi pack is also available.
Biscuits
Burton's Biscuit Company is enabling independent retailers to meet the needs of price-conscious consumers by offering a wide range of PMPS, a key driver of sweet biscuits in convenience and impulse.
In recent years, Burton's has doubled its sales of PMPs across market-leading brands such as Maryland, Wagon Wheels, Jammie Dodgers and Cadbury.
Price marked biscuits in the convenience and impulse sector are now worth over £22m, growing at 23% year-on-year and accounting for 16% of all biscuit sales in the sector.
David Costello, Burton's Biscuit Company's Head of Customer Category Management, says price-marked packs have a 'key role to play' in attracting shoppers to the fixture. "Our price marked packs provide accessible price points to many of Britain's best-loved biscuit brands, attract new customers and encourage both brand loyalists and high numbers of impulse buyers to purchase," he says.
Claiming to be one of the UK's first FMCG companies to introduce price marked packs, Burton's was quick to recognise the impact they can have on sales, particularly in times of economic uncertainty, whilst also ensuring retailers make a good return.
RTD's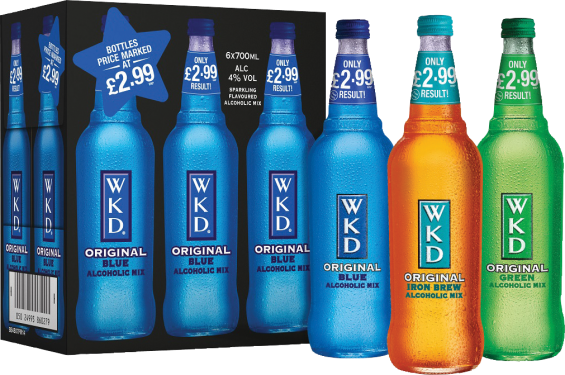 PMPs are having a big impact within the RTD category where they now account for or 10% of the £5m of RTD sales in impulse stores in Scotland. Much of this has been driven by WKD.
Two years after launch, WKD Blue £4.99 PMP 4-packs are continuing to show strong growth of 77% in value over the past year. The WKD Blue and Iron Brew £4.99 PMP 4-packs now account for approaching three-quarters of all WKD 4-packs sold in the impulse sector in Scotland.
Such has been the success of these that SHS has Drinks has made three WKD variants available in 70cl PMPs with a £2.99 price point.
Debs Carter, Marketing Director for WKD, says: "It really is down to individual retailers to decide whether PMPs are right for their store, but PMPs are undoubtedly popular with convenience store shoppers – one in five say they would by a PMP 'every time or most times' they visit a store, and 80% are more likely to repurchase a PMP."
Food to Go
Every retailer that stocks a range of food to go products in their chiller knows the importance of price marked packs. "Retailers know that today's price-sensitive shoppers are looking for value for money and are reassured when they see market-leading brands in price-marked packs," says John Armstrong, Marketing Director of Kepak Convenience Foods.
Kepak offers many of its best-selling lines as permanent price marked packs, including the UK's three best-selling micro-snacking products – Rustlers Quarter Pounder, Chicken Sandwich and BBQ Rib.
Demand for these and other Rustlers products remains as strong as ever, boosted by this year's £1.5m national 'Hunger Monkey' TV campaign – the biggest marketing spend of any of UK micro-snacking brand.
"Despite many indicators showing that the economy is improving, price sensitivity will remain and retailers will continue to benefit by offering shoppers price-marked packs. Those products like Rustlers that are backed by national TV advertising will have even stronger consumer appeal," adds Armstrong.