It's been a challenging time for forecourts over the last few months but those with strong retail offerings have fared best. We take a look at what's new in the sector in Scotland as it wrestles with the pandemic.
---
The coronavirus pandemic has been something of a mixed bag for retailers, depending upon their location and store format, and even more so for forecourt retailers. While traditional convenience stores outside of city and town centres have seen huge sales increases averaging 70%, according to Kantar, the forecourt sector has fared very differently, depending upon the strength of the retail offering at each particular outlet.
Broadly speaking, forecourts relying predominantly on fuel sales have seen sales plummet by as much as 70%, while those with a strong retail offering alongside have done much better, often seeng increases in sales of 30% or more.
While the pandemic has been traumatic for most, there are also clear signs that it is bringing out the best in many operators as they are effectively forced to innovate and become more adventurous.
A recent Association of Convenience Stores conference heard that many forecourt retailers have thrived under lockdown with big increases in food and alcohol sales, even if fuel sales have gone through the floor.
MFG Managing Director Steve Fox, Managing Director of MFG, said: "This is nearly a 'plan day-by-day' situation. Things have settled in the last three to four weeks, but business is booming and we've still only got 60% of our customers buying fuel at the moment. As the country unlocks, the shop business could grow further. So we've got to look at freezer space, supply chain, and all those challenges we've got to face. We've got high-class problems at the moment."
Fox also highlighted the opportunity presented over the next year or so by the likely surge in staycations as fewer people are going to go abroad. He also believes that alcohol sales in forecourts are set for a long and sustained period of big sales, arguing that even when hospitality does open it will only be at 30% to 50% capacity for a while – which leaves plenty of scope for retailers to grab a bigger slice of the pie for a long time to come.
Henderson grows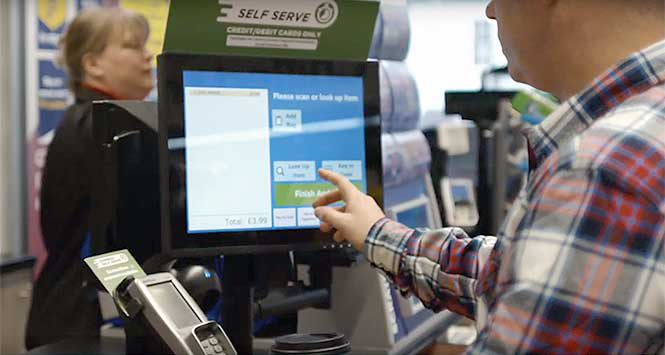 Northern Irish EPOS specialist Henderson Technology is continuing to make major inroads in Scotland with a new partnership with Unitas Wholesale unveiled and a new deal with Park's Motor Group in Lanarkshire.
The Unitas partnership sees Henderson appointed as an approved EPOS supplier for the wholesale group's customers. The partnership enables Henderson Technology to supply EDGEPoS, its award-winning global EPOS software system, to retailer stores supplied by Unitas members.
Darren Nickels, Retail Technology Operations Director, said: "We are delighted to have been installing our award winning EDGEPoS system with Unitas Wholesale member sites since 2019. It has been a successful couple of years, and we look forward to building our network."
Steve Hodson, Trading Controller of Unitas Wholesale, said: "Henderson Technology can provide our members with reliable and future-proof EPOS solutions, and meet the demands of 24/7 customer service required by busy forecourts we supply. We are delighted to have formed this partnership with Henderson Technology and look forward to working with them in the future."
Last month also saw Park's Motor Group in Lanarkshire, which operates four Keystore Express and JET branded forecourts, become the latest retailer to install the EDGEPoS system.
Ian Mackay, Director of the Group, said: "EDGEPoS was recommended to us by a local JET retailer who had it installed in 2019 and we decided to look at the system for all four of our locations. We quickly made the decision to install EDGEPoS and it has gone live this week across the group, including the Head Office system which now gives us full control of all four sites remotely. The system meets our needs for the fuel side of our business, while providing an easily operated and efficient front-end till. The installs all ran smoothly with minimum disruption and full onsite training was provided at each site."
Darren Nickels added: "We are delighted that Park's Motor Group made the decision to install EDGEPoS across their four sites. We are growing our EDGEPoS network across Scotland, and having Park's Motor Group onboard is agreat additional to our network. We look forward to a long and productive business relationship with the entire team."
EDGEPoS is now live in more than 600 sites globally, and provides an all-in-one retail platform that delivers EPOS, self-checkout, home delivery and click and collect app, ESELs, and more to retailers.
Certas Dealer Rewards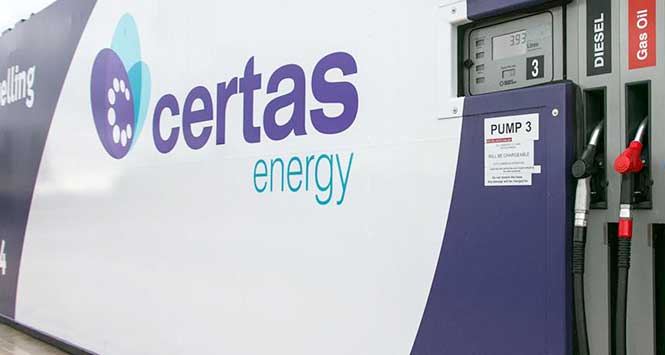 Fuel supplier Certas Energy has continuing to grow its Certas Energy Dealer Rewards programme with the launch of a more online resources that offer free access to personal wellbeing tools, learning courses and discounts from leading brands.
Certas Energy Dealer Rewards provides tailored wellbeing programmes that can help forecourt retailers and their employees to improve their personal wellbeing and navigate these challenging times.
The platform's online learning resources offer hundreds of courses to support professional growth, with categories including Business & Management, Health & Psychology, Technology and many more. The programme is available to all Gulf and Pace dealer employees at no additional cost.
Richard Billington, Retail Director at Certas Energy, commented: "Our team is working non-stop to find creative solutions to support our dealers and their workforce throughout and beyond this national emergency. What's been difficult for many people is finding new ways to spend the additional hours we're all at home – whether it's business as usual or not.
"That's why I'm delighted to launch Certas Energy Dealer Rewards to help our retail network and their teams get the best from this extra time at home.
"With its wide range of learning and wellbeing tools, we hope our colleagues will find the platform to be a useful resource for personal and professional development as we prepare for the time when we can all return to normality."
MFG renews PayPoint
PayPoint and Motor Fuel Group (MFG) have renewed their partnership that will see the deployment of an EPoS-integrated PayPoint solution into 900 locations, and the continuation of Collect+ parcel services in almost 500 stores.
In renewing and reshaping its partnership with PayPoint, MFG expects to benefit from an improved customer and operational experience. Tony Walker, Trading Director at MFG, said: "It's great to be able to offer our stores and their consumers the quality services that PayPoint provide and this reflects our commitment to improving customer satisfaction. This is a partnership that continues to make a lot of sense."
Danny Vant, Client Services Director at PayPoint, said: "This is great news for PayPoint and Collect+. MFG is a really important part of the PayPoint and Collect+ networks, and the move to an EPoS integrated solution will mean a better experience for the stores and consumers alike."
Gulf partners with McLaren
McLaren and Gulf Oil International have announced a multi-year strategic partnership which will see Gulf partner with world-famous Formula 1 race team McLaren Racing and luxury supercar company McLaren Automotive.
The partnership reunites two renowned brands that have a long-standing and successful history together and, say the companies, symbolises a united ambition to use both brands' innovation and class-leading capabilities to refine a winning formula, both on the track and on the road. From 2021, Gulf will become the preferred lubricant supplier to McLaren Automotive.
The partnership was launched at the recent British Grand Prix where the Gulf brand was integrated into the McLaren Formula 1 team. The logo will be worn by McLaren F1 personnel throughout the 2020 F1 season, including via race drivers Lando Norris and Carlos Sainz and the McLaren pit crew. Gulf branding will also appear on the engine covers and wing mirrors of the McLaren MCL35 race cars.
MFG joins SGF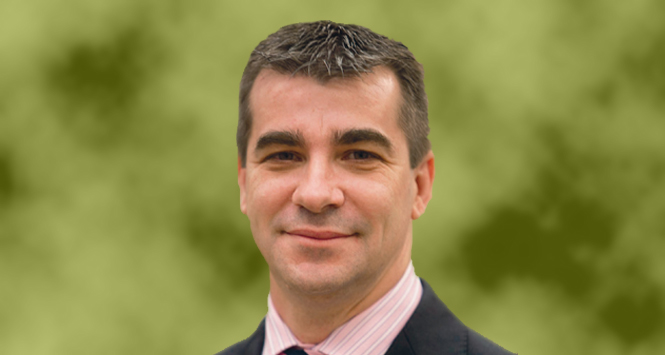 Scottish Grocers' Federation (SGF) has announced that Motor Fuel Group, the UKs largest independent forecourt retailer, has become its latest member. MGF has around 900 stations operating under the BP, Shell, Esso, Texaco, JET and Murco fuel brands. Given the growing importance of forecourt retailing, MFG will also take a place on the Federation's National Executive.
MFG's Retail Managing Director Steve Fox said: "We are delighted to becoming a member of the SGF and we are looking forward to taking a seat on the board. It's a real privilege to be invited to join an organisation which does such valuable work in supporting local retailers and communities."
SGF Chief Executive Dr Pete Cheema OBE commented: "This is a new and exciting partnership for both SGF and MFG which will enable us to more fully represent the forecourt retailing sector in Scotland. Having MFG on board will undoubtedly strengthen and add to the work of the National Executive and increase the influence it has across the industry."
MFG has recently been placed 8th in the league table of Britain's 100 private companies with the larrest sales, the 19th annual Sunday Times HSBC Top Track 100.