By a curious quirk of fate, Falkirk retailer Anand Cheema has just opened his first very store at the age of 23 in a store once owned by his father, SGF CEO Pete Cheema, who also started his retail career aged 23. SLR talks karma, coronavirus and coincidences with him.
By Antony Begley
---
When your father is one of the best known retailers in Scotland and is now the Chief Executive of the Scottish Grocers' Federation, there's always going to be a bit of pressure on you when you open your first store. Anand Cheema is currently discovering this, just a week or so into his opening his first store as SLR goes to press.
"I understood that my dad is well known in the trade and I always knew that when I finally did get my own store it would generate a bit of interest," says Anand, "but to be honest, I've been so focused for the last while that I haven't had a chance to step back and think about it. It's something I've always wanted to do and it's now a reality, so for me it's all about making this store a success."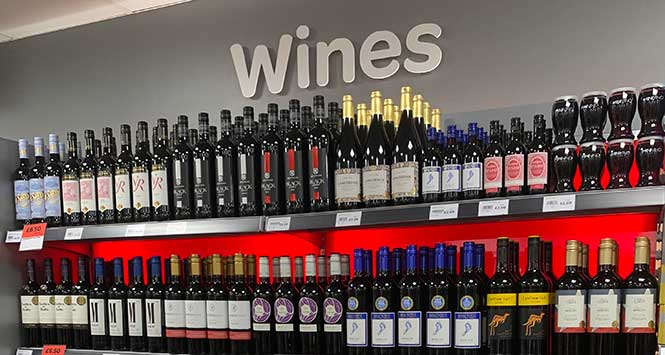 Oddly enough and as fate would have it, Anand is now 23, the same age his father Pete was when he started out in business. Possibly even more curiously, the store that Anand has just taken over in Falkirk was once owned by his father. "It's a bit weird, isn't it?" he says, "but it's pure coincidence. We had put in eight or nine offers on other stores before we were offered this one so it's not like I had my heart on set on buying my dad's old store, but the fact that he knows the store and knows the area is a bonus and he has supported me brilliantly all the way through the process."
They were initially offered the store on a lease basis but, as the store hadn't been performing well as a McColl's and required a lot of expensive work, Anand and Pete insisted that they would only do the deal if they could buy the business and the property. And the complications didn't end there. "The head lease, the sub lease and the building were all owned by different parties," explains Anand. "So it took a bit of work to get us all on the same page, but we actually managed to get it all done remarkably quickly. I think we did the whole thing from start to finish in a month."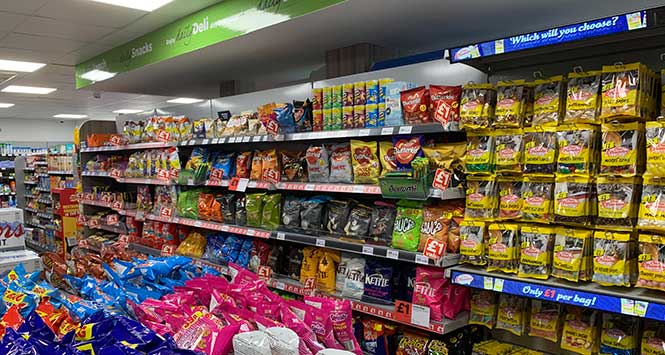 With an eye on the future, they also acquired the pub that sits behind the store. Anand explains why: "It was a pub that closed because of coronavirus and the one major problem we had with the store was a lack of storage space. It's quite a big store at 2,900sq ft so it needs a lot of stock. The existing storage space is far too small, especially because we have introduced a lot of new elements like F'Real, Tango Ice Blast, food-to-go and so on which tend to require a lot of storage space for the replenishment stock. The plan is to knock through to the pub to give us all the space we need."
It's been an incredible month or two then for a young man who has spent much of his life dreaming of becoming a retailer himself. "I was always interested in retail," he says. "From a very young age, maybe about 12, I was working alongside my mum and dad in stores. Mum took care of the shop floor and dad did the back office work, so I got to see both sides of running a store. Having said that, dad was insistent that I went to university as he never wanted me to become a retailer because he wanted me to have my weekends to myself!"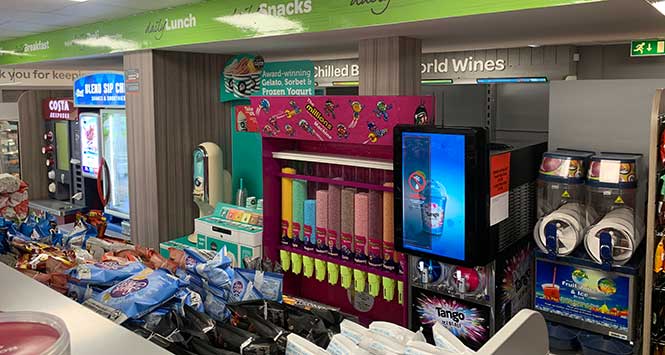 Anand duly completed a degree in Accountancy and Finance, graduating in 2018. However the lure of retail never left him and his first job was with Spar Scotland wholesaler and retailer CJ Lang. He joined the firm in August 2018 before moving to Envipco in June 2019, working with the company until just a week before he opened the store.
But what was his strategy for his shiny new Spar store? "We had a full GIS survey done so we had a really good understanding of the demographics of the local area, on top of dad's experience of the locality and the store itself," he says. "Over 45% of the catchment area is 45 or older and 35% are under 25, so we've tailored our offer accordingly. Food-to-go was always going to be at the heart of the store's offer, and I'm delighted at how we've managed to incorporate it into the layout. We have a food-to-go island right in the middle of the store, which really sets the tone. It puts food-to-go at the heart of the businesses, quite literally.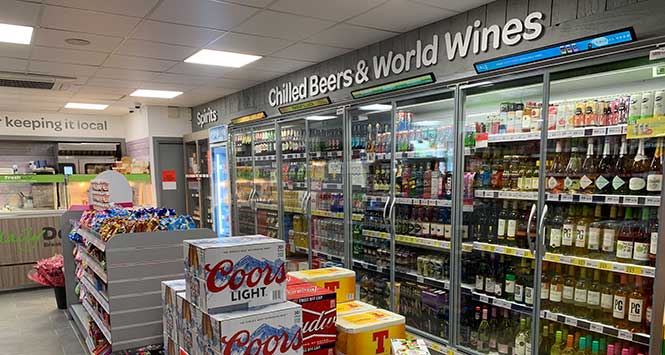 "We were also focused on ensuring it is a high margin store so we have lots of premium offerings, especially within the island. We have F'Real, Costa, Tropical Ice slush, Tango Ice Blast and Rollover as well as couple of 'firsts'. We have a bespoke Millions Megamix unit, the first time this machine has ever been implemented in this format, and we also have the first Fwip machine in a Spar store in Scotland. These help drive footfall and sales and also deliver solid margins."
The pair didn't skimp on the hot food element of the store either. A £16k Manitowoc fully automatic six-shelf oven sited next to a Merrychef oven, the same one you would find in a Subway. "Everything is pre-programmed to ensure we get consistent results and it makes it easier for staff," comments Anand.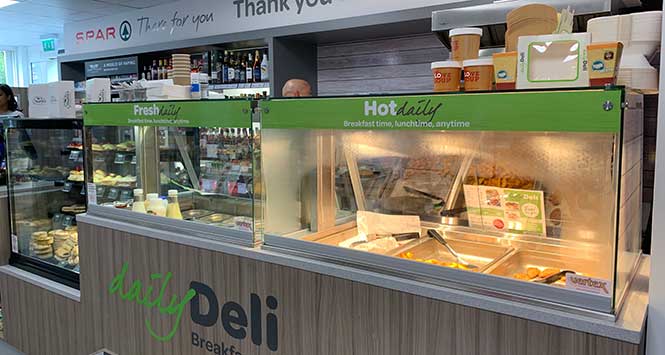 Speaking of staff, the trickiest element of retail to master, how has he found recruitment? "We retained most of the McColl's team but we did recruit a brand new team specifically for the hot food," he explains. "They're being trained now as it's a hugely complicated training course, but
we want them to be able to execute everything perfectly because delivering perfectly cooked product will be the key to driving repeat sales."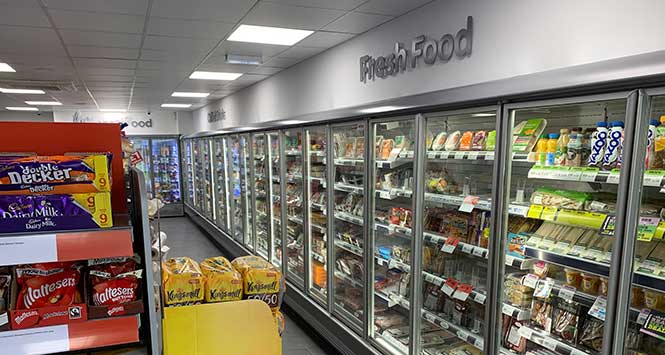 The kitchen team will also be producing a range of sandwiches, baguettes and so on, all hand made fresh in-store. Anand gets most of the ingredients for the food-to-go from Lomond Wholesale, but has sourced packaged meat and bakery products from Stuart's.
"We've tried to bring in as many Scottish lines as we can," he says. "We are the first store to stock canned craft beers from Cold Town Brewery in Edinburgh and we're bringing in Scottish wines from Cairn O'Mhor, for instance. We also have some whiskies from the local Rosebank Distillery."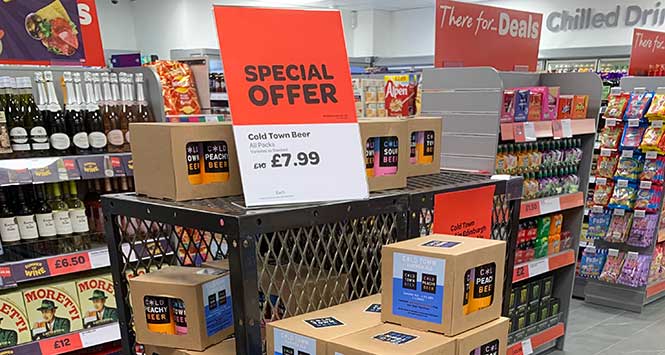 The store also boasts a Scottish Epos supplier with Motherwell-based MHouse Solutions providing its popular MPos system.
One of the many standout elements of the store is a very high end spirits case featuring a range of products, including some eye-wateringly expensive drams. Anand explains the logic: "We're trying to create as many USPS in store as possible to make this a real destination store. So we've included a very special high end spirits cabinet with a range of rare and older whiskies. We've done some deals directly with distillers like to ensure we have a unique range. We even have a nice wee Glenfiddich 30yo that comes complete with its own branded suitcase. Yours for just £535?" A tempting offer, but not today, thanks.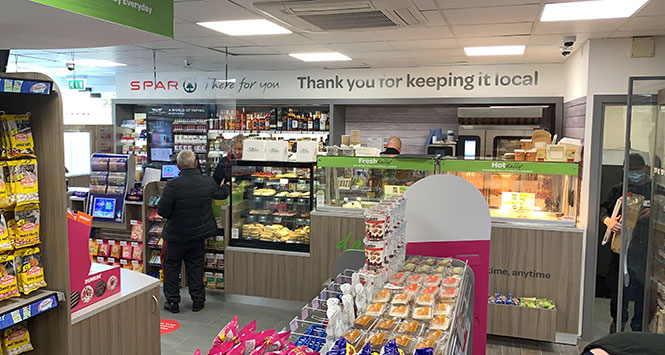 "There are a couple of whisky clubs in the area and they have to get their whiskies from somewhere," he continues. "There's nowhere else in Falkirk offering a rare range and customers certainly won't find anything unusual in Tesco or Asda. We're not expecting to sell a lot of them but they're great margin and they create a talking point.
The store looks fantastic, it has to be said, with Vertex delivering to their usual high standard. "The refit was a challenge," admits Anand. "We replaced everything. And I mean everything. Floors, ceilings, the lot. The only bit of the store untouched was the little manager's office at the back. Everything else got refitted, including the storage spaces and we added in a new food prep area where we can make the sandwiches and baguettes and so on and where we can prep all the hot food too. But it's worked well and it looks good as soon as you walk through the door. The food-to-go island dominates straight away, and we chose to have fresh produce right at the front door too, to drive home the message of what the store's all about."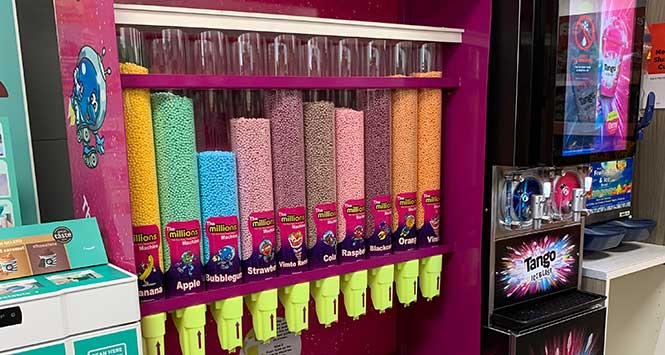 Coronavirus didn't help, of course, with a set of fridges failing to materialise due to supply problems because of the pandemic. Replacements were found, however, and Anand is ultimately happy with the results.
One bit of innovation worth mentioning is a set of high impact 'video rails'. "We were looking for some new ideas to incorporate and we found these video rails which add theatre and help drive sales," he says. "We got them from SES-imagotag through David Morgan and they're basically full HD video screens that enhance the shopper experience. They all run in the cloud so we can change the video artwork whenever we like in real time from anywhere. At the moment we have Tennent's, Cold Town Beer, Magners and Golden Casket featuring on them and they've had a lot of attention from customers."
The store has also gone big on brands, both established giants and smaller, exciting challengers. "We feel there is definitely a place for own-label and we stock a lot of the Spar own-label range but we've tried to major on brands, established and challenger. We want the customer experience to be special and brands help us achieve that."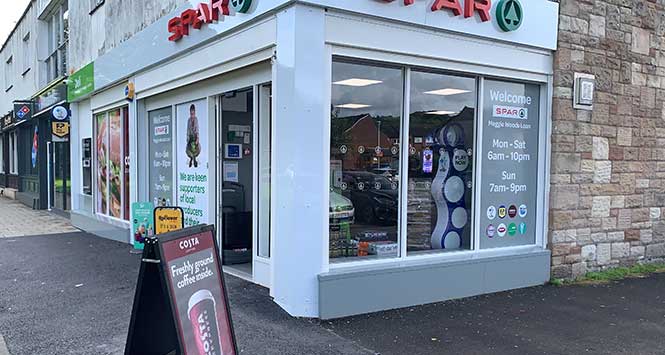 There's no doubt that Falkirk's latest store is indeed an experience for customers. The refit has been executed extremely well and the layout of the store is engaging and fresh for the area. With a hospital next door and a huge high school just along the road, there's plenty of custom for Anand to target and, judging by the influx of school kids at lunchtime when we were there, he won't want for footfall any time soon.
"We're just going to try to settle everything in for a little while but we have plenty of plans for the future," he says. "We'll be ramping up the hot food over time and we're also looking at home delivery in the near future too. But we want to just ensure the store is functioning well now and we want to build strong relationships with the local community."
Unsurprisingly, Anand hasn't been getting much sleep of late. "I've been here at opening – 6am – and stayed until closing – 10pm – every day so far and it's exhausting but I just want to make sure we get everything right," he concludes.
"I also want to make sure that the high standards we have set are maintained, and want our team and our customers to know that the store will always be pristine for them, every time they are in the store.
"This is going to be a long and challenging journey but I've been planning for it all of my adult life and I'm lucky that I've got my dad alongside me with his experience. I'm running on adrenalin, but it's just unbelievable to see my lifelong dream come true before my eyes. I just hope I can be as successful in my career as my dad has been in his. I want to make him proud."