New technologies are set to dramatically change the convenience retailing landscape, but retailers who fail to embrace those changes risk being left behind and losing their most important USP.
by Antony Begley
---
It only takes a quick look around the food retailing marketplace to see that new technologies are transforming our industry – from slick payment systems and personalised communications systems, to smart fridges and self-scan tills – and it's easy to understand why. As it gets tougher and tougher to generate profits, retailers are being forced to seek areas where they can increase revenues and cut costs.  For many, the only obvious cost-cutting option is staffing. Staff represent the single biggest overhead for every bricks and mortar retailer, so it's tempting to consider replacing people with tech to help turn a profit.
There are obvious dangers here, of course. The convenience retailing industry's biggest USP is the friendly face and personalised service it presents to its customers. That USP is hard to replicate through technology, but for many retailers, tough times mean there is simply no choice but to examine all the options.
In that sense, local retailers are being forced to try and square the circle of finding technologies that help increase sales and reduce overhead but don't damage that vital relationship with the customer.
Lack of understanding
The reality is that, until relatively recently, very few technology suppliers considered the convenience retailing market a fertile hunting ground. The convenience market is notoriously difficult to service or even to sell to. Ask the major manufacturers whether they would rather have one meeting with Tesco's head office and secure distribution in a nationwide network of stores, or spend months and years visiting every wholesaler and fascia group to try to secure listings and decent sitings – and that's before you get to the level of selling to individual convenience stores.
It's broadly the same story for technology suppliers. The multiples represent the opportunity for quick wins on a large scale. Convenience is simply too difficult to target for many suppliers, so they haven't bothered. But that's changing, and it's changing fast. The tech suppliers have learned what the major food brands have learned before them: the convenience channel is simply too large to ignore, even if it is a complicated route to market.
But simply having an interest in establishing a foothold in convenience is only the start of a long and at times painful journey for tech suppliers. Many have learned to their cost that local retailing has many intricacies, politics and relationships that are not obvious to those new to the market.
Merely having a great piece of software or hardware is often not enough to secure sales in this industry. It's who you know, not what you know, as the old saying goes. And even with a cool bit of tech, there are often many modifications and upgrades required to make it fit for purpose in local retailing.
It's an unfortunate truth, too, that very few tech solutions are driven by companies with an understanding of local retailing. Their expertise tends to focus on the nature of the tech itself, rather than the nature of the market that the tech will be used to service.
Zapper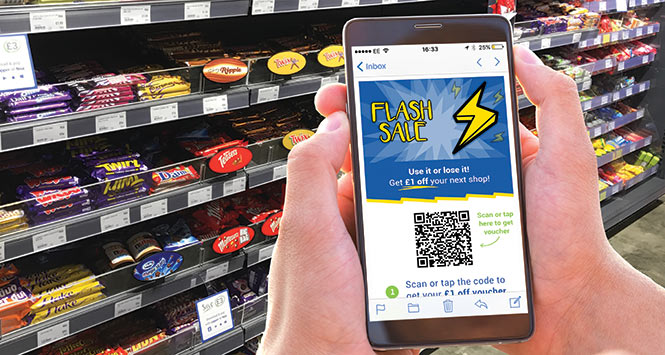 Described by the company as a "data insight platform", Zapper is essentially a next-generation loyalty, vouchering and discount solution built around a 'tap and go' payment app. Shoppers download the app and can use it pay at the till, as well as redeeming vouchers – and the system captures all transactional data into the bargain, providing insight for future activity.
A recent month-long trial in seven Nisa stores in Peterborough delivered extremely encouraging results. Over 850 unique customers across the stores used Zapper for more than 4,800 transactions, with a 41% redemption rate across all vouchers issued to shoppers via the system. Zapper claims a 63% increase in weekly visits by loyal shoppers against the industry average and a 35% increase in basket spend with repeat visits by regular shoppers reaching 4.19 visits per week.
Again, one of Zapper's key strengths is the team behind it, a team well versed in the intricacies of independent retailing. The UK business is run by PayPoint veteran Gerry Hooper while ex-him! and MyLocal exec Jonathan Rons is Business Development Director.
Hooper told SLR: "Zapper has a long history in the restaurant business but a few years ago we began the work of developing a new version specifically for the local retailing trade. We've built a strong team and we know we have a great solution – the Nisa trial demonstrated that quite clearly. We've created a simple to use product that benefits the retailer and the customer with a minimum of fuss."
Hooper also says that Scotland will be a huge focus for the business: "We're targeting Scotland and we're already making great headway with a number of the key players and hope to be able to make some big announcements on the front soon."
Great opportunity
Despite these varied and not insignificant hurdles, it's clear that technology will play an increasingly fundamental role in convenience retailing in the very near future. The question local retailers must ask themselves – and soon – is not whether they should be examining the solutions available, but when. And the answer to that vital question is 'now'.
Your customers live in a digital age and most of them, particularly the younger generations, are entirely comfortable with technology; indeed, many of them expect to be able to do carry out certain tasks quickly and easily using technology like smartphone apps, self-scan systems and biometric scanning. Thanks to the prevalence of online retail sites like Amazon and increasingly sophisticated apps operated by the likes of Starbucks and Domino's, these shoppers now have heightened expectations. They expect the retailer to know what they want, to understand their preferences and to deliver against them quickly, efficiently and with a minimum of fuss.
This has profound implications for local retailing. Amazon, for instance, now arguably understands its customers far better than any convenience retailing store. This is largely down to the fact that, unlike in the 'real' world, Amazon gets to see and understand every transaction every customer ever makes. It also has access to these customers' browsing patterns, which lets it understand the types of things that customers are interested in and shopping for, which in turn lets it tailor its offers more precisely to the needs of the individual shopper. What's not to like about that, from a customer's point of view?
Hi Street Digital Media
A quick-win solution for retailers that will instantly help enhance the appearance of their store and help drive sales of key brands is a media screen solution from new kids on the block Hi Street Digital Media.
The system, in the words of the sales blurb, "provides convenience retailers and FMCG brands with a unique opportunity to target shoppers at the vital moment of decision making prior to purchase." In other words, high quality digital media screens are fitted to the store free of charge to the retailer and feature a range of ads from major brands as well as providing space for store-specific promotions.
The company claims that the screens have increased sales of promoted products by an average of 15.3%, whilst increasing footfall and basket size by 4.3% and 6.8% respectively.
This isn't a new idea; it's been tried, largely unsuccessfully, by a number of companies, but Hi Street has taken a fresh approach and, vitally, has a team that understands convenience retailing behind it. Owned by a media and PR agency that handles many of the biggest FMCG brands in the world for the convenience trade, Hi Street has recruited Jonathan Daniels from The Grocer to head up its sales division. Daniels knows that side of the industry probably better than any other individual in the UK and is already opening up doors and bringing major manufacturers on board in droves.
The typical fascia group promotional programme of offering cheap deals on a wide and very diverse range of products to every customer that crosses the door seems like a very blunt tool when compared to Amazon's ability to pitch only items that they know are relevant to individual shoppers.
The risk, then, is that convenience retailing will lose that single, massively important USP that it has long enjoyed: a close, personal, tailored, friendly relationship with each individual customer. The mults have never succeeded in emulating that relationship, no matter how hard they have tried. But online retailers are doing a much better job. The prospect of one-hour deliveries from Amazon is something most local retailers should be concerned about, particularly those in the big urban centres most likely to get that technology first.
The beauty of technology, however, is that it provides local retailers with the tools to fight back and regain that ground. After all, your customers trust you and already have a great relationship with you – so you are the best-placed retailers to leverage technology to deepen and strengthen that relationship. The time to act is now, and while it's tempting to sit tight and bide your time, there is a massive risk in allowing competitors to gain ever more ground before you jump.
Darius for Retail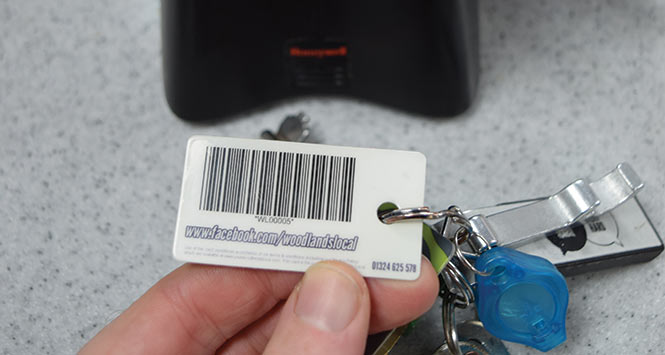 Already in use at our own Woodlands Local store and being trialled at a number of sites across Scotland, Darius for Retail is a unique solution that in essence provides a way of bringing together a wide range of technologies in-store, capturing and harnessing all of the available data and then turning that into actionable insights that result in highly personalised communications down to an individual shopper level.
Darius allows users to bring all of their data from all sources into one place and analyse it quickly and accurately to drive powerful marketing communications campaigns. Its biggest strength is its ability to provide a hub around which all other in-store activity can be centred. It is capable of pulling data from EPoS systems, payment systems, WiFi, vouchering apps and more – providing users with a 'single source of truth' database and driving personalised communications to shoppers through the channel of their choice – email, SMS, etc – based on that individual customer's transactional history and interests.
In Woodlands Local, Darius has helped consistently ensure that Rewards Club member basket spend is almost double that of non-member spend.
COO David Morgan told SLR: "Darius for Retail has been created specifically for the convenience retailing trade and delivers tangible benefits for all stakeholders: the retailer, the customer, the wholesaler and the supplier.
"The system allows retailers to manage and track the entire customer journey pre-store, in-store and post-store, allowing them to actively engage with shoppers and influence behaviour at all stages and deliver bigger basket spends and increased frequency of visit."