In the first of a new series of special InAction+ features where we work with major suppliers and leading local retailers, we team up with confectionery giant Perfetti van Melle to offer a step-by-step guide to growing footfall, sales and profits.
---
Meet the retailers…
Taking part in our very first InAction+ in-store project are Londis retailer Natalie Lightfoot and Day Today retailer Ferhan Ashiq.
Natalie Lightfoot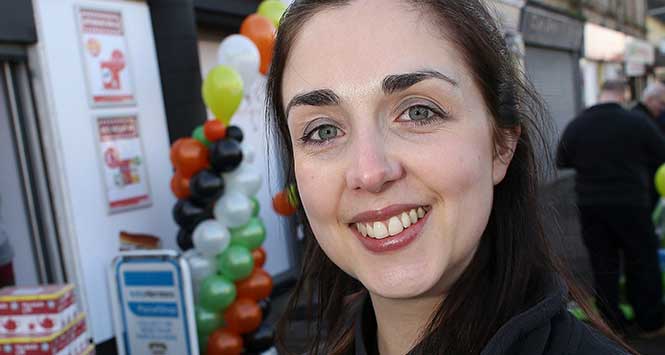 Together with her husband Martin, Natalie runs the multi-award winning Londis Solo Convenience Store in Baillieston in Glasgow.
Natalie and Martin are the reigning SLR Confectionery Retailers of the Year so are the perfect partners for a project aiming to boost sales in this vital category.
The pair have been retailers for over 13 years and despite the store's small size at under 600sq ft, they manage to maintain a strong range of products with a particular focus on confectionery.
Ferhan Ashiq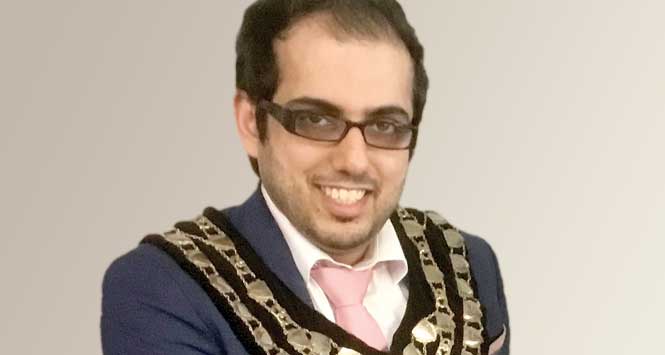 Another seasoned retailer, Ferhan owns and runs a highly successful Day Today store in Prestonpans that offers a great range of products and services, including a significant food to go business.
Ferhan is a very active, engaged retailer and is the current Scottish President of the Federation of Independent Retailers (NFRN).
He also has a very strong confectionery offering and relies heavily on his EPoS system to ensure his range is optimised and reviewed regularly.
In today's highly unusual world, it seems clear that shoppers are increasingly looking for affordable, enjoyable treats that can add a little sparkle to their day – and for many, that means sugar confectionery.
That's great news for retailers and it's an opportunity that The Week In Retail intends to explore with the help of international confectionery giant Perfetti van Melle (PVM) – and with the support of a couple of Scotland's leading local retailers.
The total Sugar Confectionery market is worth around £1.22bn and within this, PVM's share is worth over £55m [IRI, Jan 2021]. These sales are driven primarily by the Mentos brand – worth £20m – and the Fruittella brand, worth £18m.
As part of this first ever InAction+ project, we'll be working with PVM and leading retailers Natalie and Martin Lightfoot of Londis Solo Convenience in Baillieston in Glasgow and Ferhan Ashiq of Day Today Prestonpans.
Scotland focus
The project is being driven as part of an upweighted focus on the Scottish market by PVM and at its heart is centred around the impulse occasion and the opportunity to grow unplanned sales and increase basket spends.
Confectionery remains one of the top purchases in local retailing and in this project, we aim to work with our partners to help unlock more opportunities to grow sales and profits.
How will it work?
We will be tackling this challenge together, working with PVM and our retailer partners to demonstrate how small changes can make a big difference in-store.
A new range of products and POS will be installed in both test stores and sited in high traffic areas to help drive impulse sales.
Additionally, we will be supporting Natalie, Martin and Ferhan with a range of professionally designed social media collateral to help them advertise their new products to their customers on Facebook and Instagram.
Part of the project will also focus on the recently refreshed packaging and design for the entire Fruittella product range, across all 30 SKUs. The aim of the refresh was to grow the appeal of the brand to young adults.
Fruittella's carbon footprint was reduced through the use of thinner and more lightweight packaging that will save over five tonnes of plastic annually.
So there is plenty of material for us to share with our retailer partners and with their customers.
What happens next?
Product and POS are currently being provided to our retailer partners and all in-store installations will be complete in the very near future.
In the next issue of The Week In Retail we will bring you an update of how those installations went along with some initial feedback on how the ranges are performing in the two stores.
We will also share exactly what we did in-store so that other retailers can make use of those learnings and experiences.
PVM's top 5 must-stock products within Sugar Confectionery
Mentos Pure Fresh Rolls
Fruittella Juicy Chews £1 PMP
Mentos Mint £1 PMP bag
Smint 8g
Chupa Chups Wheel