Premier Millerston in the north of Glasgow has become the first store in Scotland to install the Nom Stop solution from Lomond Wholesale. SLR visited on launch day to find out more.
by Antony Begley
---
Premier Millerston in the north of Glasgow has become the first c-store in Scotland to install a comprehensive new food-to-go solution from Lomond Wholesale.
Known as Nom Stop, the innovative 'plug and play' solution provides retailers with everything they need to launch a fully-fledged food-to-go station.
The package includes all equipment, training, POS, marketing materials and all the ingredients required to make a large array of popular food-to-go products from baguettes and hot morning rolls to soups and popular dishes like macaroni cheese to biscuits and cakes.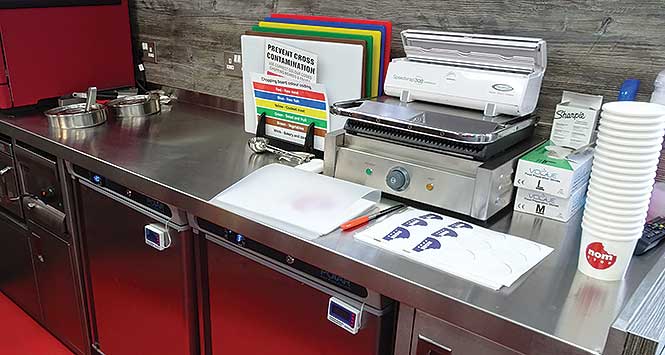 Run by Shabana and Usman Chaudhry, the store has been in the family for almost 60 years and recently joined Premier. It has never had a full food-to-go offering in the past but the pair feel the time is right to capitalise on the huge consumer interest in the category. Shabana tells SLR: "We've been looking at food-to-go for a little while now. We knew we needed to bring it into the store, but we wanted to do it properly. Today's shoppers want high quality, freshly prepared food that they can consume immediately, and Nom Stop gives us everything we need to provide a fantastic offer to our shoppers."
The pair did their homework over several months, looking at a whole array of options and solutions before finally plumping for the newly launched Lomond Wholesale option. "We were very keen to find a solution that allowed us to target all parts of the day including breakfast, lunch, evening meal and continuous snacking," says Shabana. "Nom Stop lets us do all of that and we are confident that it will be a fantastic addition to the store."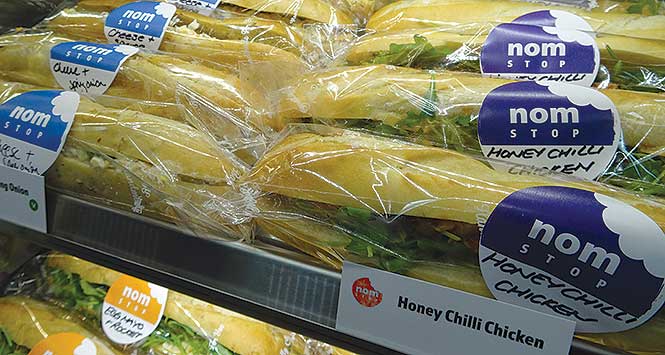 All ingredients are ordered direct from Lomond Wholesale with up to three deliveries a week available. A full set of recipes is also provided to retailers to help manage portion control and ensure consistency of product.
One factor that really impressed Shabana was the way that allergens are handled. She explains: "With all of the issues around allergens and cross-contamination these days we wanted to be sure that the solution we went for took this into account. The team from Lomond couldn't have been more helpful and the allergen control protocols that they have put in place are fantastic."
"The full installation was completed in a single night shift by the shopfitters and after a day's training we were ready to officially open," says Shabana. "The recipes are easy to follow and use high quality ingredients, including thaw and serve breads, and we've been selling product from the unit within minutes of opening, so we are hopeful that it will really help drive footfall, sales and profits. We don't really have any competition near us in terms of food-to-go so I'm quietly confident."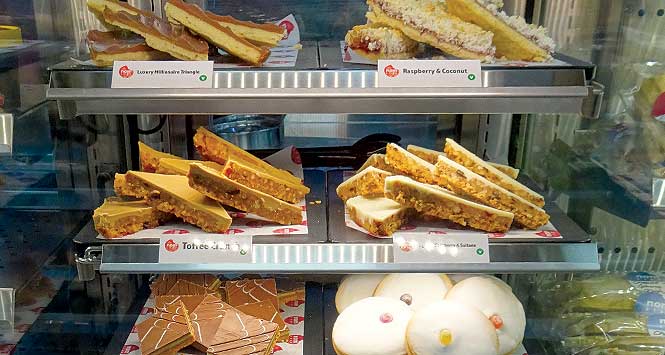 Leaflet drops, exterior signage and an in-store digital screen, which comes as part of the Nom Stop package, are all helping to bring the new offer to customers' attention.
Judging from the number of sales from the new unit in the hour or so that SLR was there, it seems like the new Nom Stop will indeed prove to be a profitable addition to Premier Millerston.