In the second in our series of features examining ethical retailing, what it is and what it might mean for convenience retailers, we take a closer look at a new zero waste store in Dundee.
by Antony Begley
---
In August's cover story, we took a broad-ranging look at the growth of so-called 'ethical retailing' and considered what the implications and opportunities might be for local retailers, particularly off the back of the experience of the last few months of lockdown.
It seems logical that the apparent revival of a sense of community spirit over the last three or four months will lead to greater interest among shoppers in things like sustainability, local sourcing, fair trade and the thousand other issues that fall under the wider 'ethical' umbrella.
If this trend is indeed 'a thing', then local retailers are in prime position to capitalise. Independently owned, community-based and community-focused, local retailers have the ideal platform to build upon and show their consumers that profit isn't the only thing that matters to them.
Indeed, the key question is whether more shoppers in future, particularly the next generations of younger shoppers, will be keener to vote with their pockets by being far more careful about which brands and which retailers they spend their money with.
That's a question that Jillian Elizabeth of The Little Green Larder zero waste shop in Dundee feels is already having an impact on footfall and which convenience retailers would be well advised to stay aware of.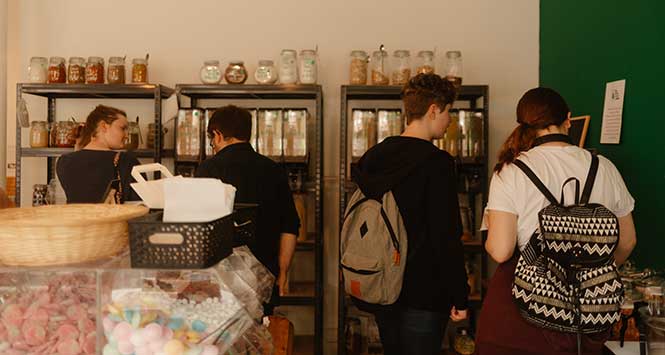 "I think that the trend was already there but what people have gone through in the last three or four months could well lead to an increase in ethical consumption," she says. "I think more people than ever are now interested in the impact they are having on the planet and are looking to be a bit more mindful about what they buy and where they buy it from."
Jillian opened The Little Green Larder last year after many years as a wedding make-up artist. She explains: "I specialised in wedding make-up but over the years I gradually become more aware of how much waste is created in that industry and it got me to thinking about what I could do to try to make a difference. So I ended up on a trip to New York and happened to visit a zero waste shop over there and I was fascinated. It was a non-food store but I immediately realised that this was something I wanted to do."
After a while mulling the idea over, she finally took the plunge. "It really started because I was always looking for places where I could buy ethically sourced and healthy food for myself and I got a bit frustrated that there didn't seem to be many outlets like that in Dundee," she says. "So I thought, why not open a zero waste store myself?"
The store finally opened in July last year after Jillian found a suitable site, as she comments: "The site I ended up moving into had been a mortgage advice centre so it needed fully refitted but, because I wanted a very specific look and feel for the shop, I knew that wherever I moved into would need a lot of work."
Interestingly, fitting out a zero waste shop apparently comes with a lot of added challenges, over and above the ones that most retailers face during a major fit-out.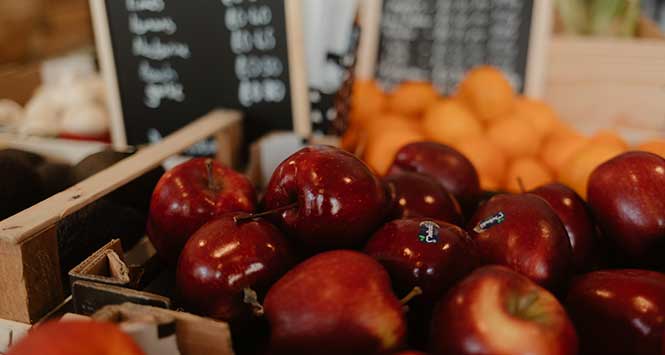 "Being a zero waste, ethical store, we try to buy fixtures or fittings that we need second-hand where we can and we try not to use plastic materials, for instance," she explains. "We do have some plastic gravity dispensers, but I got them second-hand on eBay. Oddly, there's a huge demand for this kind of stuff on eBay so it tends to be not to very cheap to buy!"
The same story obviously applies when it comes to sourcing the actual stock for the shop. She says: "We buy a lot of our stock from Greencity Wholefoods in Glasgow and they deliver that mostly in bulk, so we then just decant it into our dispensers. We buy a lot of local product like fresh fruit and veg, to reduce food miles and because it's the best in the world, and we also focus on products that are organic, Fairtrade, ethical traded and so on. Once you get your supply chain sorted out it's not too difficult at all to keep the store stocked without having to compromise your principles."
Jillian says it has been a really positive year since opening and while she admits that coronavirus has been tough on the business, the store is finally getting back to normal service and is starting to get busy again.
"Lockdown was tough," she accepts. "We decided very early on that we had to close the store, but we maintained a click & collect service so that kept some money coming in and it kept our regular customers happy. The fact that we were about the only store in Dundee with rice and pasta at the start of lockdown helped ensure we still got a fair bit of custom in the early days. We also had plenty of hand sanitiser that we get in bulk from a local company, so that was popular too."
Fortunately, her customers were very understanding of the situation. "They understood the challenges we were facing and they understood why we had to do what we did," she says. "But we then re-opened about six weeks or so ago and it's been a bit quieter than usual but it's starting to build back up again, so fingers crossed."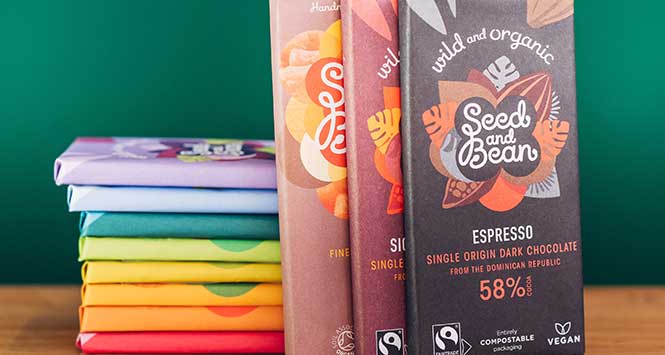 The store has developed a regular customer base over the first year of trading and Jillian is already seeing many of them return, alongside some new faces. "I quickly built a strong core customer base that would visit regularly but over the year I've seen more and more people visit and once they've been here once, they usually come back."
The customer base is very broad, in a demographics sense, and that's partly down to Jillian's commitment to offering something for everyone, not just those fully committed to eco principles. "From day one I didn't want to be a little niche, specialist shop. I wanted to offer something for everyone," she says.
So what does she offer? "It's mostly food and drink with a little bit of non-food that I feel is relevant," she says. "We do a full range of loose product including fruit and veg and lots of staples like pasta, rice, grains, nuts, lentils and beans. Customers can just bring their own containers and then buy as much as they need – so there's no packaging waste. We also do products like Bombay mix, vegan pick & mix, oils, vinegars and so on and we do a range of Fairtrade and organic lines like chocolate. The non-food lines include a full range of environmentally-friendly, cleaning and washing products plus we have everything from bamboo toothbrushes to t-shirts."
Despite coronavirus having been a real challenge, Jillian believes that it may end up having a positive effect on both the fortunes of her store and upon wider society and communities across Scotland. She concludes: "The last few months have been difficult for most people, but I hope that we've all learned something positive. It seems to me that we're seeing a lot more community spirit and a lot more people actively looking to support local economies and local, independent businesses. Coronavirus may have helped remind us all of what's actually important to us: friends, family, community. That could have a beneficial impact for retailers if they are alert to it and willing to embed ethical retailing deeper into their businesses."