One of the possible long term legacies of coronavirus looks set to be an increase in consumer interest in 'ethical shopping', a phrase that means different things to different people, but the implications for the local retailing sector could be enormous.
by Antony Begley
---
Coronavirus will have many lasting impacts upon the local retailing sector, both negative and positive – but one of the more likely outcomes is that the pandemic will change forever the way that consumers shop.
Their experiences during the last few months have helped shoppers understand that the communities they live in are more fragile than they had imagined and the local economies they rely on are similarly less robust than they might have hoped. A rise in more ethical consumption is a distinct possibility, but what exactly does 'ethical' mean to shoppers?
In reality, it probably means 100 different things to 100 different consumers, but it's likely to encompass issues such as sustainability, local sourcing, authenticity, veganism, community spirit, transparency and a greater interest in people and the planet than purely on pound notes.
KAM Media Strategy & Insight Director Blake Gladman puts it this way: "If you consider all the factors at play when shoppers decide upon which brand to buy or what retailer to shop at, the usual suspects spring to mind: price, range, availability, speed of service and so on. Yet, from our research, around half of consumers consider the brand's impact on health, the environment and their ethical stance as major factors in influencing their decision."
I suspect that if KAM had to re-run that study now, after the experiences of the last few months, that number might now be significantly above 50%.
So, for retailers, is it as basic as just becoming 'more ethical'? And how exactly do they become more ethical?
"It's not that simple," says Gladman. "It's not as easy as just saying you care about the environment and your community, you need to 'live' your ideals if you want to resonate with consumers of today. Everything a brand or retailer does from how it treats its staff to how it disposes of its waste and how it interacts with the local communities in which it operates – is all, somehow or another, in the public domain, and it's by these actions that consumers measure a company, not by what it says in its adverts."
Authenticity
Transparency and authenticity, then, sit at the core of a truly ethical retailing business. The good news, however, is that what's good for the environment and good for the community is invariably also good for business.
"We all like to spend more time with people we like, respect and who share the same values as us," says Gladman. "And it's no different when it comes to the brands or retailers we choose to spend our time and money with. Show your customers that you are a business that they should want to do business with. The key, however, is that it has to be authentic. Nurturing authenticity is a sure-fire way to gain credibility and loyalty but a lack of authenticity or worse – trying to fake it – is a one-way ticket to the bottom of the pile."
In today's 'always on', connected world, it is easier than ever to bring your customers into your world and share your journey with them. Around two thirds of the UK population actively use social media and spend an average of almost two hours a day on sites like Facebook and Twitter. That means news travels fast, and that means good news and bad news.
"It's all about having a set of principles that you truly believe in and sticking to them," says Craig McCormack, a director of ethical Glasgow wholesaler Greencity Wholefoods. "Since we were formed in 1978, we have believed there is more to business than just profit. We started out in business simply packing bulk wholefoods into smaller packs to help retailers and the catering industry which helped create a healthy, ethical ethos for the business. Since then we have tried to lead the way by ensuring that everything we sell is free of GMO and other harmful ingredients and we actively maintain a list of brands that we don't feature due to their unethical stance."
The company's principles are wide-ranging and strict. It does not sell any products tested on animals, only sells goods that are suitable for vegetarians, offers a huge range of dietary specific products such as dairy-free and gluten-free foods and has zero tolerance policies in place for a range of important sustainability issues including plastics, packaging and unethical ingredients.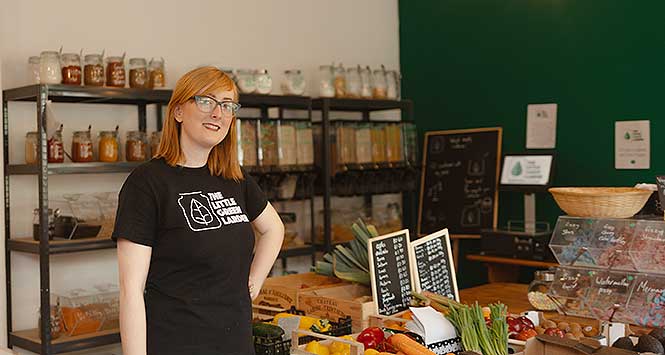 As authenticity goes, in terms of 'living their ideals', it doesn't get much more authentic than this.
As the original ethical wholesaler, does Greencity believe that the coronavirus pandemic will see a rise in interest in ethical consumption? McCormack believes so: "There are choices that can be made. I think consumers realise that a lot of the problems of food supply during the pandemic were down to poor supply chains involving larger producers and retailers. There is a growing movement towards more local and ethical suppliers as people are starting to see that many larger producers only care about profit. The damage many of the larger corporations inflict on the environment and health is becoming more evident every day."
He believes that the massive shift towards using local retailers during the crisis will be sustained to some extent in the longer term, and this will translate into higher demand for ethical products as retailers see more and more shoppers seeking out ethically better products. Crucially, McCormack is also seeing evidence that shoppers are increasingly happy to pay more for better food.
"Previously retailers assumed that ethical and local products had a high price tag which the public would be reluctant to pay, but now there is a realisation that consumers will pay a fair price for the right product," he explains. "Coronavirus has also allowed retailers to find a whole new demographic of customers, people who previously would head to a specific type of shop now know they can get what they want more locally."
If the market is primed, then, for a shift to more mindful consumption, how do retailers go about improving their ethical credentials?
"It's actually pretty easy with some thought and creativity," volunteers McCormack. "For example, there are everyday products like tea and coffee which are Fairtrade and would work for any retailer. The days of instant coffee are fading and the demand for better coffee and tea sourced ethically and sustainably has massive potential.
"The same can be said for more local products and research has shown that Scottish products are often regarded as much better quality than similar products from elsewhere. It's a powerful strategy for local retailers to be able to offer so many local, regional and Scottish products that customers won't see in a supermarket."
Start simple
Gladman also suggests that it's best to start simple and work your way up when it comes to building your ethical credentials. "It's very hard for retailers to engage with calls to 'help stop climate change' or 'improve the health eating habits of the nation'," he says. "So keep it simple and keep it actionable. Reducing unnecessary use of plastic packaging in store, banning plastic carrier bags, encouraging use of reusable cups and engaging positively with the Deposit Return Scheme are all actions that can be implemented easily and quickly."
But it's not enough to simply work on your ethical stance, agree McCormack and Gladman, you have to communicate efficiently and regularly with your customers and potential customers.
"Communication is key," advises McCormack. "It's not difficult to improve your credentials and it's not difficult to make an impact in-store. I've seen retailers do this successfully by creating a Scottish products fixture which drove increases in sales because people are interested in local products. And social media is a very powerful tool which allows you to tell customers your story and the story of products you sell."
He cites an example of one Greencity customer who recognised the growth of Airbnb in his local area and identified an opportunity to introduce wine tasting events via social media, using video and customer reviews to promote a new, improved range of alcohol products. This led to an increase in revenue, especially from tourists who don't want to travel far from their accommodation.
"If it's shareable, then share it," advises Gladman. "Social media allows you to share your values and your ethics quickly and easily and helps you develop a much deeper relationship with your customers. If you're not there yet on your journey towards more ethical retailing or you haven't even started, don't worry. Just start the journey now and share it with your customers. They want the real you, warts and all. Customers know we live in a world that's not perfect so the way to truly connect with today's consumer is to embrace the challenges you face, embrace the mistakes you make and celebrate your successes as you take them on that journey with you."
---
Green shoots: consumers and sustainability in a Covid-19 world
Many industry observers are predicting a resurgence in interest in sustainability as the coronavirus pandemic begins to recede, but what will that mean for Scotland's local retailers?
By Lizzie Bartholomew, Communications Manager, TOMRA Collection Solutions UK and Ireland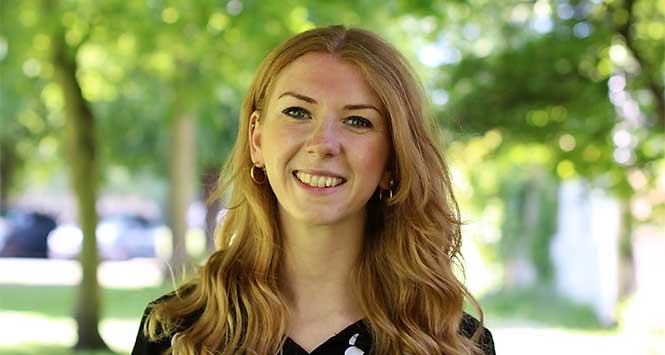 Much has been said of a 'green recovery' for the economy after the Covid-19 pandemic, but what does this mean for retailers?
Rightly, the focus for retailers at the beginning of the pandemic was on keeping shelves stocked, colleagues and customers safe and business running. Now, as we begin the slow exit from lockdown measures, it is becoming clearer that sustainability remains high on the agenda for consumers.
In July, Zero Waste Scotland outlined its five-point plan for a green recovery from Covid-19. These measures focus on 'building back better' to create a robust and green economy in Scotland. The message here is clear: any sustainability initiatives must work hand in hand with getting business moving again. Here, we identify three areas where consumers are showing an increased interest in sustainability following the impact of Covid-19, and how this could translate to business benefits.
Mindful shopping
One trend emerging from the pandemic is consumers becoming more conscious of where they spend their money, not just what they spend it on. While value, convenience and availability are key drivers for buying certain products, research by McKinsey highlighted that 44% of shoppers are now more mindful of where they spend their money compared to before the pandemic. This naturally represents a huge opportunity for local retailers who can highlight their strong connection to the community. The same research also showed that consumers are likely to spend more with a company who take care of their employees' safety. This is a good reminder that sustainability is about people and community, as well as the planet.
When it comes to making environmentally conscious choices, research by Accenture has highlighted that 45% of consumers say they are now making more sustainable choices when shopping and will likely continue to do so. Therefore, retailers who can offer a range of sustainable food choices are likely to be preferred by many shoppers.
Embracing local
A shift to local shopping has been clear throughout Covid-19, necessitated by travel restrictions, long queues at larger supermarkets and a general preference for staying close to home. Supporting local businesses has also become increasingly important for consumers, something which will continue to benefit convenience stores in the coming months.
Many stores have also seen success by offering home delivery and click & collect services. The rise in these offerings has been huge, with the Association of Local Convenience Stores estimating that around 65% of convenience stores are now offering them in some form. This has further fostered a sense of community support, with the services largely aimed at those isolating or vulnerable. The popularity of this offering means it looks set to stay, with research by HIM & MCA Insight UK showing that around 70% of consumers are planning on using convenience store delivery services more in future.
There is now an opportunity for local stores to become even more central to their community, by supporting wider sustainability initiatives which will further benefit the local area. According to YouGov, 70% of consumers who shopped locally during the pandemic say that they will continue to do so, making it a chance to reap the business rewards too.
A renewed focus on recycling
While the perceived hygiene of packaged goods is appealing to many consumers, a new poll by Populus found that two in three Scots are concerned about an increase in plastic waste following lockdown. Litter has become a huge issue, with people now spending more time in parks and outside spaces, as well as consuming more on-the-go food and drink. This has prompted a new joint anti-littering campaign by Zero Waste Scotland, Keep Scotland Beautiful and the Scottish Government.
One of the interventions to reduce littering and improve recycling rates in Scotland is the introduction of a deposit return scheme (DRS) for drinks containers in 2022. The scheme has now been voted through as law, with a delay to the launch date from April 2021 to July 2022 to give retailers more time to prepare.
Consumer support for a DRS remains higher than ever. In June, a survey by Nature 2030, showed that 84% of respondents supported an 'all in' deposit return scheme covering drinks containers of all sizes. This was up from 69% in 2019, highlighting that public appetite for sustainability continues to increase following Covid-19.
Across Europe, deposit return schemes have continued to operate safely throughout the outbreak with adjustments to maintain social distancing and provide 'touch free' operation. In some markets, the volume of containers returned is now higher than pre-Covid-19 levels, highlighting that if consumers feel safe, they are happy to recycle.
In summary
Covid-19 has been an unexpected crisis for retailers, but they have demonstrated just how resilient they are over the past few months. As we begin to slowly exit from the toughest lockdown measures, for many it will be a time to think about what 'building back better' looks like for their own businesses.
For some, this will mean fostering a stronger connection than ever to their local community. For others it may mean stocking more local foods. Looking further ahead, some retailers will be looking at plans to create a great recycling experience, as the deposit return scheme approaches. One thing we know for certain is that the challenges facing the environment have not gone away, and the appetite from both retailers and consumers to make a difference, has only been strengthened.