Jet has further strengthened its Scottish presence with two new sites joining the network: Lochbroom Filling Station (pictured above) in Ullapool and Contin Filling Station in Contin, Strathpeffer.
Highland Fuels, a longstanding Jet-branded Authorised Distributor in Scotland, has won the contract to directly supply Phillips 66 fuels to both sites, using the Jet brand under licence from Phillips 66.
The sites, which are owned by independent dealer, Alistair Fraser, have just been fully re-imaged in the latest Jet brand and have their own convenience stores.
Under the new supply agreement, fuel volumes at Lochbroom's are anticipated to rise from 2.35 to 2.5 mlpa, with Contin's expected to rise from 1.15 to 1.3mlpa.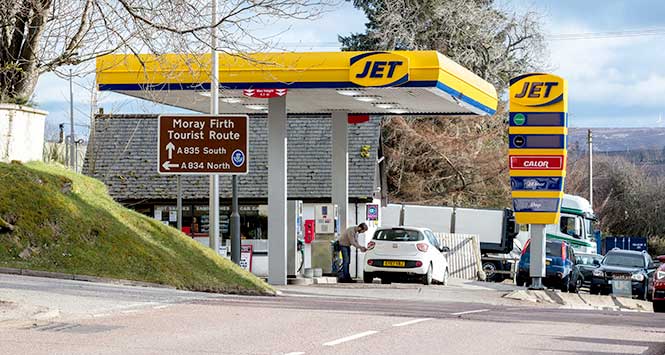 Highland Fuels themselves have 15 forecourts across Scotland, four of which are Jet-branded. The company also supplies dealer sites across Scotland under the Thames and Highland Fuels brands.
Paul Yates, Jet's Retail Accounts Manager for Scotland, commented: "This is an exciting development for Jet in Scotland. Highland Fuels has a very strong presence in the region as a reputable supplier, so the agreement for them to offer the Jet brand to dealers under licence out of the Inverness terminal is a natural extension to their existing business. We are confident that Highland Fuels will be able to gain more Jet-branded sites out of the Inverness terminal under this new licensing agreement."
Alistair Fraser, owner of Lochbroom and Contin, added: "I was delighted and a little surprised by how easy the process was once I'd made the difficult decision to change brands after 30 years. I am enjoying the Jet brand along with the friendly, professional service that Highland Fuels brings to the deal. The vision to provide both communities with modernised convenience stores using locally-sourced products goes hand in hand with the strong presence of the Jet brand."