With the recent backing of Public Health England, e-cigarettes have grown in popularity but the category hasn't reached its full potential yet. We caught up with some retailers to find out how they sell this tough category.
Scott Graham: McLeish's, Inverurie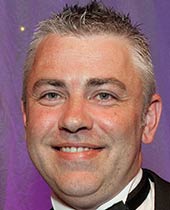 E-cigarette sales aren't great. We don't sell a vast range with the only brands being Blu and E-lites. I definitely don't know enough about the category to be able to sell them well. I have used the planogram for the Woodlands page of last month's SLR to help me but that's the first category advice I've seen. If customers have an e-cigarette brand they like they will be loyal to it but there's no advice behind it at all. For instance, I'd like to know what's included in the starter kits and how to use them. If Coke launched a new product, we would have been given loads of information on how to sell it but overall, with e-cigarettes there's no category support.
Javid Ghafur: Londis, Brediland Rd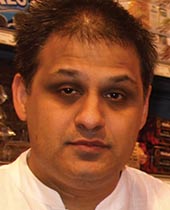 Sales are holding up but have taken a dip since the initial launch. We only stock Blu and E-lites as I have confidence in their products. Initially it was a very steep learning curve with products changing every few months. The margins are high enough to dispose of old products and move onto newer products but this does lead to a lot of waste. There's lots of free stock and POS from brands as well. We're seeing more customers attempting to switch to e-cigarettes and the ones who were wary in the beginning seem to have confidence now. Buying in-store gives an added trust.
Graeme Knowles, Nisa Aberdeen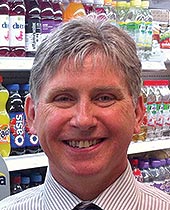 E-cigarette sales are ticking away nicely. We have a few loyal customers who buy them regualrly. Currently, we only stock one variety – Vype – as opposed to a wide range of different brands. I'm not a smoker myself so I don't have any comprehension of the category but I know the basics. Customers seem to know what they want to buy and to be honest, I don't have a wide knowledge of regular cigarettes either. As far as customers' knowledge of the category goes, I can only go by what I see. They seem to know what they want when they come to the shop. I don't know whether that's through word of mouth or self-education.
Gerry Begley: Woodlands Local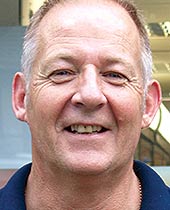 We didn't know much about e-cigarettes to begin with and tried a few different brands, but sales have been getting better since we started working with Blu. It's much easier to just sell a few brands than trying to sell them all. Even though we weren't entirely familiar with the products at the beginning, customers generally seemed to know what they wanted when they came into the shop. I now have a basic knowledge of the category to be able to educate new customers. There's obviously a lot to take in but it's certainly something worth getting right given the profit margin.