Nothing complements a steaming plate of haggis, neeps and tatties like a wee dram or two of fine Scotch whisky, so SLR offers a few suggestions to tempt shoppers with this Burns Night.
---
With Burns Night just around the corner and Covid restrictions still very much in place, there's a good chance that more households than usual will be settling down to a steaming plate of haggis, neeps and tatties and a few drams of fine Scotch whisky.
James Stocker, Marketing Director at Halewood Artisanal Spirits, says: "Just like at Christmas and New Year's Eve, Burns Night will take on a different format to previous years. People are much more likely to be celebrating in their homes, rather than going out to celebrate, which naturally provides a huge opportunity to boost sales during this period – particularly within the whisky category which is of course an essential part of the celebrations."
Many shoppers will simply be looking for a good value blended dram to get them into the spirit of Burns Night, but many more will be looking for something a little more unusual, a little more special. Here are a few options you could consider to help add some excitement to your whisky range…
The traditional option: Crabbie's 12YO
RSP: £35
Crabbie's 12 Year Old Speyside single malt provides a great gift option for the more traditional whisky drinker. A new variant from the Speyside region, it is aged in specially selected Bourbon casks to give rich fruity flavours.
The versatile option: Crabbie's Yardhead
RSP: £22
For shoppers looking for something a little bit different, Crabbie's Yardhead Single Malt is an interesting option. Launched in 2018, Crabbie's Yardhead is a no-age expression single malt which has been created with mixing in mind. Yardhead provides a great base for really simple whisky serves – paired with Ginger Beer or Coke – or for more complex cocktails. The product recently benefitted from a modern new look that emphasises the brand's single malt whisky credentials and delivers greater standout on-shelf.
In addition, the brand is being supported by its first ever ATL campaign for the brand, which includes print and outdoor advertising, as well as increased social media support.
The sustainable option: Creag Dhu
RSP: £34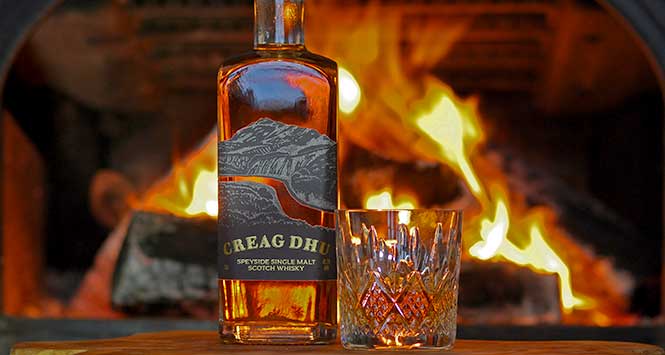 The team behind the award-winning Daffy's Gin has very recently released Creag Dhu, a Speyside single malt. Every bottle contains an official Carbon Offset Certificate linked to the peatland saving projects in which the Creag Dhu team are involved. The world-first certificate recognises the role each purchase plays in helping preserve Scotland's peatlands, one of nature's most important carbon stores and a critical component in the fight against climate change.
Over the past century, peatlands have undergone rapid deterioration and degradation due to farming practices and peat extraction, releasing thousands of tons of carbon into the atmosphere and destroying ecosystems of diverse and essential wildlife. Creag Dhu whisky seeks to restore some of these peatlands through investment in peatland recovery projects.
The exotic option: Glen Moray Sauternes Cask Matured
RSP: £79.95
Glen Moray has released the first whisky from its new Warehouse 1 Collection, the Glen Moray Sauternes Cask Matured expression. Just five casks have been released after the spirit spent 14 years maturing in Warehouse 1 exclusively in five sweet Sauternes wine casks. The result is a 59.6% ABV cask strength dram that is a luxurious mix of Glen Moray's smooth, light Speyside style with the aromatic, honeyed sweetness of France's most famous dessert wine.
The peaty option: anCnoc Peatheart Batch 2
RSP: £52
If you have shoppers who prefer the peaty side of life, the new anCnoc Peatheart Batch 2 is a tempting option. The 46% ABV Highland Single Malt Scotch Whisky continues its journey to the dark side with the release of the second consignment of its award-winning permanent peated expression.
Crafted at Knockdhu Distillery in the small village of Knock, by Huntly in Aberdeenshire, Peatheart uses peated barley in production to add a rich, smoky twist before maturation in American Oak ex-bourbon barrels.
The plastic-free option: Johnnie Walker
For shoppers with an avid interest in all things environmental, Diageo has launched the world's first plastic-free paper-based spirits bottle. The bottle debuts very soon with Johnnie Walker, the world's number one Scotch Whisky.
The bottle is made from sustainably sourced pulp to meet food-safe standards and will be fully recyclable in standard waste streams.