Big opportunities don't come along in local retailing these days. Lots and lots of problems and challenges come our way, every week in life – but not big opportunities. Which is why I don't feel too uncomfortable dedicating this leader column to what I see as a gilt-edged opportunity for local retailers: e-cigarettes.
Ever since we started seriously thinking about this new and fast growing category in our Woodlands Local store in Falkirk I've grown increasingly confident that e-cigarettes could be the answer to at least some of our prayers for a category that potentially delivers the holy grail of high volume and high margin.
Margins at the minute are between 40% and 70% and yes, as time goes by, these will no doubt be eroded, but you have to admit that there's a lot of room for erosion there and we would still be left with big margins. I also accept that it's cash you take to the bank, not percentages, but most products in the category still retail for reasonable prices, even if it's not quite the best part of a tenner that a packet of cigarettes now command.
The e-cigs retailer seminar that we hosted last month with blu and Imperial Tobacco confirmed in my mind that this category is going to play a massive role in our futures – but only if we are ready and willing to grasp it.
According to Nielsen the UK market is up 23% in the last year and they even go as far as to suggest that at some point in the next 20 years e-cigs sales will match those of tobacco. This is a huge category, and one that local retailers should own. EUTPD2 is likely to decimate the specialist vape shops and online sales, which only plays into our hands.
And for those of us with a conscience, there's also the undeniable health benefits. The BHA has already declared that vaping is 95% safer than tobacco and an increasing body of research seems to suggest that the only truly questionable substance in well-made e-liquids – nicotine – isn't significantly dangerous in the quantities consumed by smokers.
There's no denying it's a complicated, fractured and confusing category – but we shouldn't allow that to stop of us from understanding it, harnessing it and turning it into profit in our tills.
It's our own fault if we don't.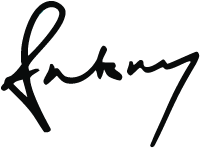 Antony Begley, Publishing Director