The on the road judging for the SLR Awards 2021 is now underway and the two most noticeable differences this year are: 1) a huge amount of investment is going on; and 2) availability issues are at a level we've never seen before.
Point one is interesting and massively positive for the sector. With many retailers having enjoyed a bumper 18 months, lots of them have clearly decided to allocate some of that new found cash to investing in their stores to secure longer term benefits out of the pandemic. A very wise move indeed. Undoubtedly, a little of that new-found urge to invest in stores has been driven by a desire to minimise what gets handed over to HMRC at the end of the financial year but, whatever the reason, we have never seen so much investment in stores in a single year since we first started the awards nearly 20 years ago.
The second and equally evident difference is availability. Having been inside maybe 25 stores so far, the judging team has seen availability issues literally everywhere. Invariably it's the first thing a retailer will say as we walk through the door: "You've come at a bad time…". The unfortunate reality is that it's a bad time for everyone, regardless of symbol group or wholesaler.
Some retailers have been able to handle it better than others, usually by having big storage spaces or by being part of an informal buying group with other stores so that they can snap up stock wherever they find it. But most retailers are getting hammered and simply can't find what they need. I've lost count of the retailers who told me that they ordered three cages of stock and only two turned up. And that's if anything turned up at all.
Despite the understandable complaints about their symbol group or wholesaler, however, it's worth remembering that everybody – absolutely everybody – is in the same boat. Even the supermarkets. A quick jaunt to your local Tesco or Asda is all you need to satisfy yourself that the mults are having plenty of their own issues.
But the big imponderable here is what will happen once availability returns to normal, as it surely must at some point? Virtually every retailer we speak to is sourcing from four, five, or six different sources – because they have no choice. We've all become traders again, even if we historically used to buy the vast majority of stock from our symbol group.
It strikes me as hugely unlikely that retailers will all just slip back into their compliant ways of old, once the availability issues are sorted out. When you're forced to shop around, you inevitably find new sources that work for you. I can see it taking the symbol groups a long, long time to restore the loyalty and order their model requires when this whole thing is sorted out.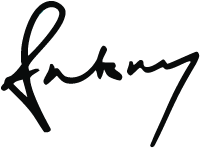 Antony Begley, Publishing Director