Dundee-based home delivery app Snappy Shopper has been the driving force behind much of the growth of home delivery during the Covid-19 crisis and it's not difficult to see why. We take a closer look at two case studies to examine how Snappy Shopper helped transform two Scottish businesses.
---
Family Choice, Hamilton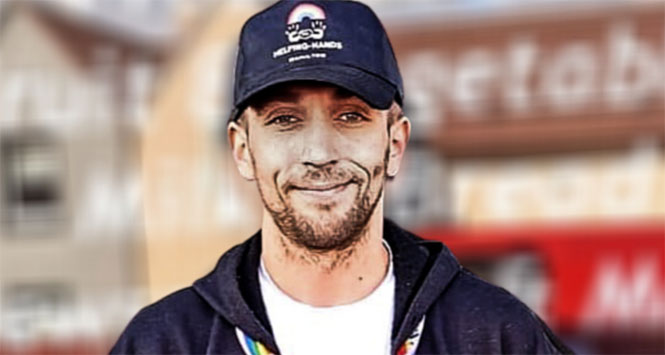 Omar Amir and his family run two stores in the Hamilton area, both under their own Family Choice brand which they've been using for almost 35 years. Omar explains how his journey began: "When lockdown kicked in we were already using Snappy Shopper and it was going really well, but lockdown caided us a lot of problems and we decided to close the store for a week. But we soon realised that all the people on the estate near the shop had nowhere else to go for their shopping and lots of them didn't have transport. We also have a lot of elderly customers so we quickly decided to re-open to make sure our customers had access to the vital products they needed. There's no doubt however that the driving force between the massive growth in our home delivery service is down to our driver Sean Boyd. He's an inspirational character."
As well as being a driver for Omar, Sean leads the Helping Hands Hamilton support group and delivers essentials to the elderly for free. He even raises funds and takes donations to deliver essential boxes. Orders are placed through the Snappy Shopper app and delivered by the Family Choice team.
Sean explains: "I wasn't in a good place before I started delivering with Snappy Shopper. When I got this opportunity I used it to get me out the house whether it was trying to promote the service by delivering leaflets or actually delivering the shopping. Then the Covid-19 pandemic hit and our store tried to remain open as long as they could but closed due to the situation. People saw the store as a lifeline. There was a lot of panic and no one really knew how to react so I continued to reach out to people during the time the store was closed and still did people's shopping from other stores to keep me busy. Helping people was helping me.
"When our store opened back up I continued to support my community and created my support group but fell back on the Snappy Shopper app for personal shopping as this was the best and safest option as I deal with a lot of older and vulnerable people. People then started to see Snappy Shopper as a lifeline and, for me, it was a great way to mix work with the support group, helping everyone that needs help. It just works. I can deliver a lot of orders per day as the driver and the way I see it is that's alot of people or families that remained risk-free by staying at home. At its peak, we were doing over 350 deliveries a week. It's astonishing, really.
"The way I've used Snappy Shopper might have been different from other drivers or stores. I use it to support my community, which allows people to get their shopping delivered to their door step and I use this opportunity to drive about delivering care packages for people in need. Delivering Snappy Shopper is me doing my job and the full of Hamilton is covered so it means my support group can cover the full of Hamilton and I can take a two minute detour to show some support to someone who is struggling and still deliver the shopping in time. This supports me personally as well as everyone else."
---
Premier Stores Westwood, East Kilbride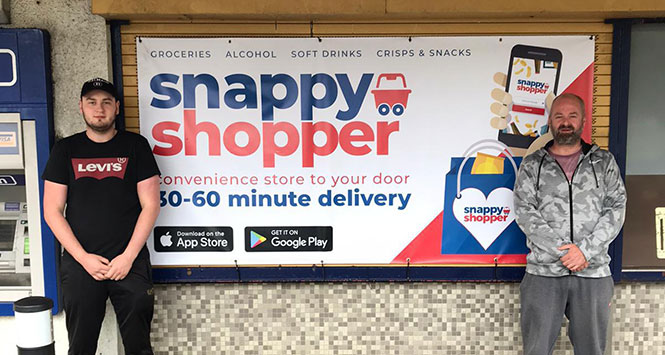 Claire Fulton runs a busy Premier store in the Westwood area of East Kilbride and she has also found that Snappy Shopper helped transform her business under lockdown. She explains: "With the Snappy Shopper app we chose to focus on the local area as a whole especially during this lockdown period. Our main communications platform has always been our Premier Stores Westwood Facebook page as we do have a large following on that.
"When we first launched the app,  I contacted the East Kilbride News and they sent a photographer out and I also contacted Susie McGuire of Nation Radio during the lockdown and she promoted the app several times throughout the week on her drive time show.
"When we first launched the app we did deliveries for free but we found people abusing this and, to be honest, most people who do online shopping pay a delivery fee. We have never had any issues with people complaining about it."
So, what advice would Claire offer to retailers who are looking to grow their home delivery sales with Snappy Shopper?
She explains: "If you have the hunger and desire then you will go far with this. You have to be constantly on it keeping your products up-to-date. Our refunds on a daily basis are minimum if any at all and this is only because as soon as an item is OOS then we temporarily remove it and same as soon as back in stock.
"I have worked with the technical people to adapt categories for our customers to gain the full experience and feedback is brilliant. We have recently added a special offer category and the few items we have input into this category are flying off the shelf. We have also now added clock&collect as lockdown restrictions are potentially getting eased. This allows customers still to order online however still having the peace of mind they don't have to go to crowded supermarkets and not have to wait for dedicated time slots days later to pick their shopping up.
"However as I said you only get out of it what you put in."