The last year has been the most tumultuous period in living memory in local retailing and for many retailers the time may be right to consider joining a fascia, symbol group or franchise for the first time, or to consider a new partner more in line with their new business strategy.
---
It's been both another year to forget and a year to remember for the retailing sector. The pandemic has changed local retailing almost beyond recognition and, with so much change going on in such a short space of time, it's hardly surprising that many retailers are taking a fresh look at the fundamentals of their business.
For a lot of retailers, that means taking a clear-headed look at the options that are available to them in terms of working with a fascia, symbol or franchise partner. For some that will mean joining a group for the first time, for many more it will mean taking a close look at whether the partner they currently work with is still the best option available to them in the new world in which they find themselves.
The benefits of joining a group are well known and well understood. Joining a group for the first time, or choosing a new group more appropriate to your current circumstances, is one of the few ways that retailers can improve their sales and margins overnight.
Yes, it's largely been a fantastic year for local retailers – at least on the commercial front – but with restrictions likely to be eased significantly in the coming months, the world is set to be turned upside down once more. Hospitality will re-open, non-essential retail will be back with a bang and the blurring of the boundaries between foodservice, retail and online will no doubt become even more pronounced.
So is it time to consider a partner who is truly aligned with your strategy for 2022 and beyond?
All the fascia, symbol and franchise groups have been working hard over the last 12 months, adapting to the new reality and evolving to better meet the needs of their members – so there's plenty of work to be done to truly analyse which offer is best for you.
To help take some of the effort out of that analysis, we have compiled overviews of many of the leading UK groups which you can read over the next pages.
It's an important decision and one that could have a huge impact on your business.
---
Be the best. Be with Bestway.
With best-in-class service support, an outstanding product range and a choice of fascias, Bestway Retail helps its retailers 'make more possible'.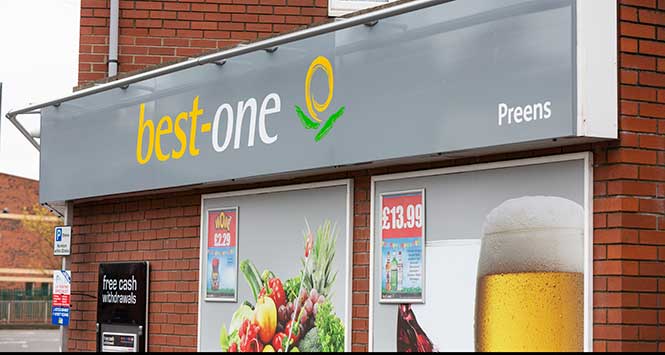 The convenience channel has come out of the pandemic in a very strong position. When stock availability was at its worst and with restrictions in full swing, independent retailers kept customers topped up with the everyday essentials they needed. This vital support has certainly earned the goodwill of local communities, turning 'lifeline' customers into 'lifetime' ones.
But 2022 has arrived with its own set of challenges to contend with. Soaring costs, like energy and fuel, as well as the highest rate of inflation for 30 years, means that independent retailers have a rocky road ahead of them.
Now is the time for independents to seriously consider joining a symbol group so that they can get the support they need to not only survive but thrive. A supportive symbol group, like Bestway Retail, can give entrepreneurial retailers the best benefits in the market across a portfolio of symbols and fascias. We help our retailers 'make more possible' at a time of economic uncertainty and inflationary pressure.
With over 45 years of experience in the sector, we know what matters most to retailers and have the market insight necessary to help them grow their business.
We know that one size does not fit all, and in today's marketplace, personalisation is as important to retailers as it is to their customers. Whether a Bargain Booze, a Best-one, or a Costcutter symbol or franchise offer, Bestway Retail has dedicated significant investment to ensure that retailers have the best choice of brands and best-in-class service support, product range, and rebates.
Bestway's promise to its retailers includes tapping into years of industry knowledge, a lifetime of retail experience, and access to exceptional talent and market-leading innovation.
For example, the Bestway Retail Development Programme (BRDP) is the only retail-focused scheme of its kind in the industry, giving independent retailers free and unique access to industry experts so that they can grow their business.
Along with access to the BRPDs, retailers receive support from a dedicated business development manager who provides personal support tailored for entrepreneurial independent retailers.
Retailers also have access to the nation's largest independent Cash & Carry network, where we offer industry-leading promotions.
Anand Cheema, a Falkirk retailer who recently joined Costcutter, said that: "Being able to spend at cash and carry has helped me strengthen my retail prices, which allows me to compete with local convenience stores and multiples as well."
"The benefits I get from Bestway's Cash and Carry access are fantastic. For example, spending at my local Cash and Carry counts towards my Costcutter rebate payment, helping me earn more. All of my spend is amalgamated into one, making it easy to track my cash flow, and if I can't get something through delivered wholesale, I can from cash and carry."
"Bestway's Cash and carry offer adds about 4-5% profit to my bottom line, and it's just one of the many reasons why I've decided to join Bestway Retail under the Costcutter symbol."
So whether you're a retailer is a large community store, a valued resource in a rural location, or in a high footfall urban location, we have the right offer to meet your needs thanks to our commitment to flexibility, individualism, and our deep-rooted understanding of the industry.
To put it simply, whatever your store and whoever your shopper, Bestway Retail has the right offer.