After the frankly bizarre experiences of the last couple of pandemic-tarnished years, it's hardly a surprise to find that the UK's symbol groups have found themselves in an unusual position.
The pandemic has turned the wholesaling world on its head with one unfathomably complex challenge after another, mostly culminating in availability problems and, consequently, disgruntled retailers.
One of the most obvious aspects of the on-the-road judging for last year's SLR Awards was the sheer volume of retailers that expressed discontentment with their current symbol group or wholesaler. That was entirely understandable but the fact remains that it was the entire industry that was under the cosh, not any particular symbol group. Yes, some groups dealt with the challenges better than others, but no symbol group or wholesaler was immune to the perfect storm of the last year or two. Covid, Brexit, CO2, the list goes on.
So, it's probably not a huge surprise that we're seeing new battle lines form in the symbol group war of attrition. It was clear to me last year that when something resembling normal service was resumed there would be a lot of retailers looking around – and a lot of symbol groups trying to figure out exactly where they are now, and what to do next.
The fallout will rumble on for a long time to come but we're already seeing considerable flux. This issue's cover story, for instance, features former Spar Scotland retailer Anand Cheema who has moved to Costcutter, something of a coup for the Bestway-owned group as it ramps up its charm offensive in Scotland.
Meanwhile, Premier has introduced a new small store format, bringing "the best of Premier" to stores as small as 600sq ft. There are none in Scotland yet, but that will change. Indeed, Premier's Martyn Parkinson has described small stores as "the next battleground", which is a curious inversion of the last four or five years when most symbol groups couldn't shed small stores fast enough.
Spar Scotland continues on its wave of recent success as Colin McLean recreates the old business in a new and far more efficient and effective guise, then we have Nisa leveraging its Co-op credentials, the Co-op itself unveiling franchise stores and every other symbol group working harder than ever to attract new business.
After a period of unprecedented tumult, it was always going to end up this way – but the real challenge for local retailers is to take a cold, hard, unemotional look at their business and the world around them when deciding what to do next. It's easy to get caught up in the heat and emotion after a terrible (and highly profitable) couple of years but taking a quick, emotional decision is always risky. It's a time for cool heads, if ever there was one.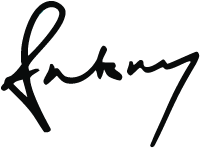 Antony Begley, Publishing Director