Jisp and Payzone are joining forces to offer integrated home delivery, click and collect, Scan and Save and loyalty services via the Payzone Plus device.
By Antony Begley
---
Jisp and Payzone have joined forces to allow retailers to offer integrated home delivery, click and collect, Scan and Save and store specific loyalty services, in addition to accessing brand rewards and content.
Through the partnership, Jisp and Payzone will be offering thousands of retailers the integrated opportunity to use Jisp's 'Scan & Save' solution, via the Payzone Plus device, helping them drive footfall, sales and increase loyalty locally at no additional costs to them.
Payzone retailers with Jisp will be able to build store loyalty every time shoppers use Scan & Save and redeem products. Jisp will promote leading promotions in-app and online to drive shoppers to their local Scan & Save store. In addition, Jisp will provide exclusive 24hr deals and reward shoppers for referring friends and family to help them save money and increase loyalty.
Jisp Media and Payzone will also raise cash for GroceryAid through its collaboration with FMCG brand partners by donating money every time a customer interacts with Jisp's Scan & Save service in-store.
Meanwhile, Jisp has also announced that since it first launched its Scan & Save solution, there have been almost 367k scans with almost 227k vouchers issued and over 202k redemptions. This means that a huge 89% of vouchers issued have been redeemed, delivering what Jisp calls an "industry-leading" redemption rate of 89%. In total, this means shoppers have saved over £265k so far.
Greg Deacon, Chief Customer Officer, Jisp said: "We are delighted to help shoppers save over £265,000 to date with our money-saving and rewards app. Our growth with Nisa is exceptional, we are piloting with Booker and soon to be Bestway retail. In addition, come September non-affiliated independents will bring exclusive savings to shoppers locally through this exciting partnership with Payzone."
Find out more about the partnership.
Home delivery hub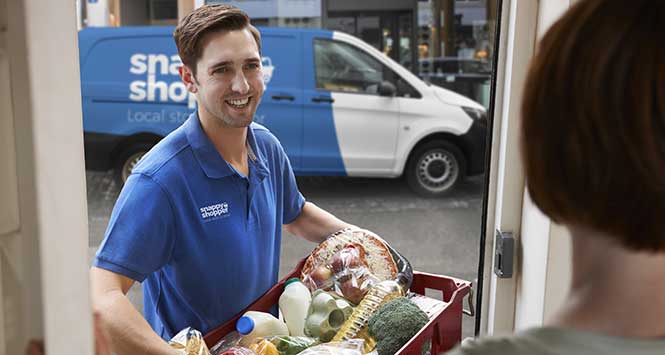 Kilmarnock Best-One retailer Imran Akhtar is creating a new hub store in Hurlford focused solely on home delivery after hitting £1m in sales through Snappy Shopper.
Imran started offering the app to his customers in January last year and sales via the platform have since soared, and as a result he started to offer Snappy Shopper to customers at his second store,  Premier Cairnhill.
The new retail hub will enable Imran to meet surging customer demand for online ordering, as more and more of his customers opt for the convenience of home delivery. He is investing £40k in the new store and predicts the move will result in 25% incremental growth.
The store is processing on average 730 online transactions per week and is increasing customer loyalty with 90% repeat customers ordering through Snappy Shopper.
Imran said: "The new hub will allow me to provide 100% availability to my customers on the platform with a dedicated delivery fleet and staff packing the orders. Joining Snappy Shopper has future-proofed my business, so my store can reach a whole new customer base who shop online".
Dael Links, Head of B2B Marketing at Snappy Shopper, added: "Imran is a great example of a retailer who has embraced the opportunity of home delivery, offering an outstanding service and growing his business in the process. This new store is a testament to his continued success on the Snappy Shopper platform.
Wish list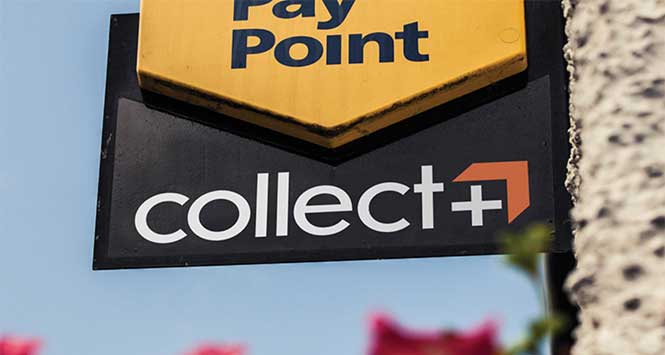 Collect+, part of the PayPoint Group, and global e-commerce marketplace Wish, have signed a partnership that will allow consumers to click and collect parcels from Collect+ retailers.
With millions of buyers and hundreds of thousands of merchants using the Wish marketplace, this partnership provides further convenience for online shoppers, who can now rely on parcels being delivered to a nearby safe and secure location whenever they are out of home. It also provides more opportunities for independent retailers to take advantage of increased footfall and opportunities to earn via their own partnership with Collect+.
The service will initially be rolled out to select stores across the UK and comes at a time when the e-commerce sector has been booming, following a sustained shift in online consumer purchasing habits over the past two years.
Michael Gnaedinger, Europe Director of Logistics at Wish, said: "We are thrilled to enter into this strategic partnership with PayPoint as it more than doubles the number of available pickup locations for our customers in the UK."