While factory-made cigarettes remain a vital revenue stream for retailers, the last year has seen an increasing number of shoppers adopt a 'nicotine portfolio' approach.
---
There are many reasons why the factory-made cigarette category is in slow decline – legislation, health, fashion, affordability – but there's no doubt that the last year has helped shift many consumers towards seeking out alternatives for their nicotine fix.
Coronavirus, of course, has had an impact on the category with many shoppers having more time on their hands but also less cash, and the Menthol Ban last May also made an impact.
No longer able to get the menthol products they preferred, shoppers were jolted into seeking out alternatives. For many that was a straight swap to plain tobacco products, but for many others it meant checking out what else was available – and the list of alternatives is growing fast, from vaping to nicotine pouches, from Roll Your Own (RYO) to flavoured insert cards.
One consequence of all this flux has been the rise of the 'nicotine portfolio'. Duncan Cunningham, UK Corporate Affairs Director at Imperial Tobacco & blu, says: "The tobacco market remains heavily price driven, and this has led to an uplift in consumers switching into Roll Your Own, as well as value Factory Made Cigarettes (FMC). We're also seeing a rise in dual users buying both RYO and FMC for different occasions, as more shoppers move to a nicotine portfolio approach."
In fact, Nielsen figures suggest a quarter of consumers are now dual smokers. But that nicotine portfolio approach is now broadening even further with shoppers combining vaping, nicotine pouches and other alternatives with their consumption of regular tobacco products, often choosing a specific solution for specific occasions.
With this in mind, retailers must be well-equipped with a strong product range across all categories in order to cater for this trend and keep one eye on their sales so they can adapt their range to meet the needs of their customers.
"The increasing consumer shift towards RYO products, for instance, presents new sales opportunities for tobacco-related accessories," suggests Cunningham. "To tap into this trend and take advantage of the incremental sales on offer, retailers should make sure they're fully stocked at all times of filters, papers, lighters and other flavour-related innovations like Rizla Flavour Cards and Rizla Polar Blast Crushball filters, to cater for the rising number of consumers buying into the RYO segment."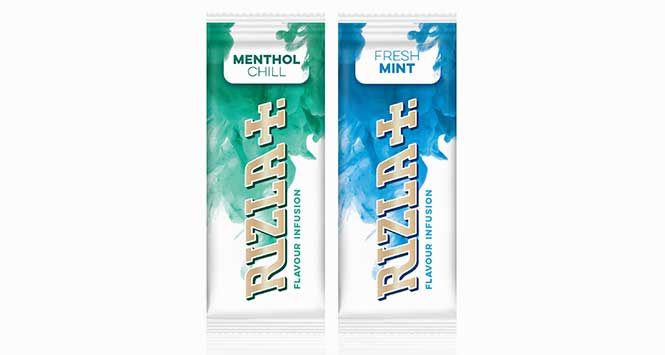 The Rizla Flavour Infusions range has been extremely well received by both consumers and retailers, who voted it as winner of the Tobacco Accessories category in SLR's recently launched Products of the Year Awards 2020.
Rizla Flavour Infusions comprise flavour cards that can be used with traditional factory-made cigarettes or RYO tobacco products. Simply insert a flavour card into a packet of cigarettes or tobacco and wait at least 60 minutes, or leave it in longer for a stronger, more intense flavour.
Latest Imperial Tobacco figures show they are currently selling around 900,000 packs a week as consumers look to recreate the menthol experience.
A new entrant to the flavoured cards sub-category is Republic Technologies' Swan brand. Launched last month, Swan Flavour Fusion Cards let consumers create their own level of flavour in a packet of cigarettes or RYO tobacco in just 30 minutes and comes in two variants: Fresh Burst and Menthol (RSP 39p per card). Each outer contains 25 individual cards.
"Following the change in legislation last May, we have seen a significant number of consumers looking for flavour alternatives to menthol cigarettes," says Gavin Anderson, Head of Sales at Republic Technologies.
"The iconic Swan brand is a beacon within the tobacco accessories category and is synonymous with quality and value. We're confident that this latest product innovation will enable retailers to drive sales within their tobacco accessories fixture."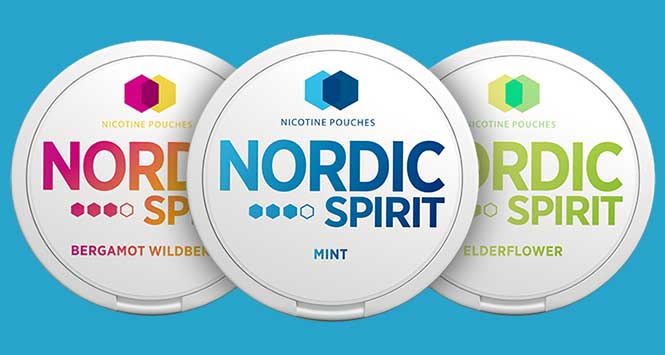 Nicotine pouches is another sub-category gaining traction in local retailing with JTI's Nordic Spirit brand leading the way. The range recently won a couple of awards. Kieran Marsh, Reduced Risk Products and Brand Portfolio Manager at JTI UK, comments: "Nordic Sprit took home first prize in the Nicotine Pouch category at this year's Product of The Year awards. Since launching in 2019, the range has gone from strength to strength and is the number one nicotine pouch product in the UK."
Additionally, Nordic Spirit Elderflower was voted best new product in the nicotine pouch category at the SLR Products of the Year Awards 2020.
JTI also recently entered the heated tobacco category with the launch of its Ploom concept, the first major competitor to Philip Morris's established IQOS solution.
Kate O'Dowd, Head of Commercial Planning UK & Ireland, at Philip Morris says: "Over the past 12 months, we have seen demand for heated tobacco increase significantly. Following the menthol cigarette ban in May last year, a third of the 1.3 million smokers who chose menthol cigarettes were looking to make a switch to either a heated tobacco or e-cigarette product.
"IQOS is now the number one smoke-free product in the UK, thanks to a large extent to the great work of our retail partners."
With RYO performing well over the last year, the tobacco accessories market is flourishing in Scotland, worth almost £29m [IRI, Nov 2020].
Filters and papers are key here with filters second only to matches, with sales in Scotland up almost 3% year-on-year, delivering annual sales in excess of £6.8m.
Interestingly, environmental considerations are now influencing shoppers' decisions, with increasing demand for more natural products, reduced packaging and removal of single-use plastics.
Republic Technologies has responded to this trend with an increased focus on environmentally-friendly NPD.
This has led to a surge in demand for category-boosting products such as OCB Virgin Slim and OCB Virgin Slim & Tips, which are unbleached papers, with OCB natural gum which is sustainably sourced from African acacia trees.
"We've also seen increased interest in Premium Paper & Tips formats, such as OCB Virgin Slim & Tips, OCB Premium Slim & Tips and OCB Organic Hemp Slim & Tips, with the sub-category now worth over £2.1m and growing at 46% year-on-year in Scotland," says Anderson. "Demand for OCB products is such that it is currently the fastest-growing paper brand in the market [IRI, Nov 2020]."