In today's climate, part of the key to ensuring long term success is ensuring that new shoppers who visited stores for the first time during lockdown remain as loyal, lifelong customers.
by Sean Russell, Costcutter Supermarkets Group Marketing Director
---
Independent retailers need the best retail partners to help them further strengthen their support for local communities, expand their shopper base and continue to grow their sales.
At Costcutter, our focus is on helping our independent retailers convert new shoppers who saw their local store as a lifeline during lockdown, into lifelong loyal customers. Supporting our retailers to do this during today's economic downturn means working in partnership to help create a strong offer, centred on fresh foods and the ability for shoppers to do a 'full shop', alongside a key focus on value.
An estimated 47% of shoppers are changing their spending habits to focus on value and 25% are shopping more often at their closest, most convenient stores [Nielsen]. Switching to value will be fundamental for retailers to adapt to changing shopper needs and we'll be working closely with our retailers to help them to understand more about their own shopper base and what that means for their range, promotions and marketing.
One size doesn't fit all, which is why at the heart of our support for retailers is our unique 'Shopper First: Drive Five to Thrive' business growth programme. It provides in-depth shopper insights and data to help tailor every aspect of the store – from range and missions to actionable insights. Retailers who have participated in our Shopper First programme have seen a minimum of 20% sales growth.
Price promotion strategies are tailored to meet the key shopper 'personas' identified by Shopper First. Multi-buy promotions can be great value, for example, but for some shoppers, price reductions are more popular, particularly on single items to minimise waste. For other shoppers, offering products at round pounds, half price or better, is the best option.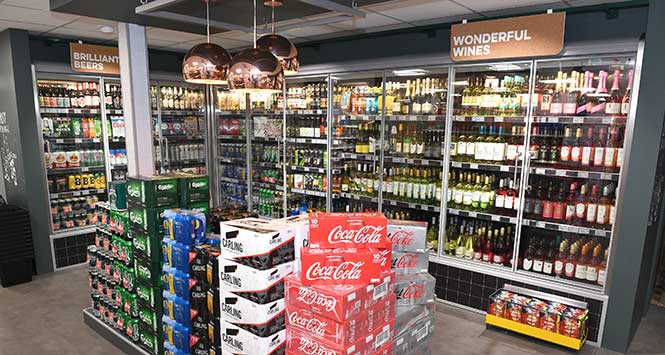 It's not all about price and value, of course. People are also trading up and treating themselves as bars, restaurants and out-of-home dining decreases under the restrictions.
Shoppers are also looking for more than top-up and impulse from their local convenience store. They're more prepared to do a full shop in store and are looking for meal solutions and fresh ingredients for scratch cooking.
This is where access to Co-op Own Brand is vital for our retailers. With over 2,000 products, Co-op Own Brand has been a proven driver of increased footfall, basket spend and sales. There is great trust in the brand and the quality of the products, particularly fresh foods. There is also a continued growth in demand for vegetarian, vegan and free-from options, which will be another key theme for 2021.
Growth in demand for online and last-mile delivery will also continue to rise, so our partnership with Uber Eats is a great opportunity for retailers, offering a ready-made solution in many areas.
Our substantial investment in the right technology and support for retailers, using data, predictive analytics and artificial intelligence to create a better shopper experience for their customers, is another key element of the CSG offer.
CSG continues to attract progressive retailers to our group who see the value we can bring to their business through our dedicated support and innovative business solutions. Embracing new opportunities and adapting to new challenges will be fundamental to that continued growth next year and we look forward to helping more retailers thrive.