With only a few weeks to go until GroceryAid Scotland's inaugural Checkout Scotland music extravaganza in Glasgow on 1 September, I make no apologies for dedicating this month's leader column to a project that has been close to my own heart for probably about 18 months.
There are many good reasons why launching Checkout Scotland is a remarkable achievement for our sector. Firstly, and most importantly, it massively helps raise awareness of GroceryAid and the invaluable support the charity can offer to our industry colleagues who need a little help for whatever reason – and there's absolutely no shame in needing a bit of help now and again.
As most of us are all too aware these days, the last few years have been hard on many people. Covid brought bumper sales but it also brought a whole new layer of extra anxiety and stress to a sector that was already under extreme pressure as it was, facing routine abuse from customers, working too many hours and never taking holidays. For too many years, that sort of mental and physical anguish was just considered 'part of the job'. Now, thankfully, it seems like we're more comfortable talking about issues like mental health. Much of the stigma has been lifted.
And that's where GroceryAid can come in. A few years ago, local retailers in Scotland had probably never heard of GroceryAid, let alone the support the charity can and does offer to industry colleagues who have fallen on hard times. That all began to change when McCurrach veteran Peter Steel and One-O-One's Jim Harper took up the roles of Joint Chairs of the Scottish Committee. Thanks to the frankly remarkable passion and commitment and doggedness and unique charm of the pair, GroceryAid Scotland has been transformed – and most importantly of all – awareness of the industry charity and how it can help in Scotland is undoubtedly at an all-time high.
Checkout Scotland is the game-changer. It seemed crazily ambitious for a Committee that had never organised anything more than an industry pub quiz that raised a few hundred quid to decide that it would put on a musical celebration for 700 attendees with artists like Sophie Ellis-Bextor and Scouting For Girls gracing the stage.
But Peter and Jim, along with the brilliant Scottish Committee they put together, found a way to rise to every challenge. And believe me, staging an event of this scale and type comes with a whole world of daunting challenges. This is a Committee of volunteers giving up their time to try and make something special happen. The Committee includes people from symbol groups, supermarkets, Scottish suppliers, UK suppliers – you name it. And they are mostly all competing with each other in their 'day jobs'. But they put that to one side and they pulled together to achieve something that I believe is really quite special. It occurred to me on a very recent Committee Zoom call that I don't recall ever being involved in a forum where so many fierce competitors worked hand-in-hand for the common good.
There's a lesson in there somewhere – and if you work out what it is, do come and tell me at Checkout Scotland next month.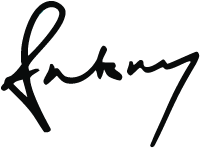 Antony Begley, Publishing Director